Hanukkah Gifts For 2021
While gift-giving isn't historically rooted in the celebration of Hanukkah, it has become part of modern tradition for many people who celebrate. Still, with eight days and nights to honor, the pressure of buying presents might feel overwhelming (and expensive). Don't fret! From playful accessories and eye-catching home decor to skincare essentials and amusing activities for any age, we've rounded up the best gifts for this year's holiday. And at under $40 each, they're fun, functional, and affordable.
Looking for a menorah? Scroll down to go directly to our selection of beautiful menorahs for your celebration! Head here for our guide to sustainable gifts for 2021, gifts for him, and experience gifts for minimalists if you're looking for more ideas. ✨
---
1. Self-Care
We spend much of the holiday season showing gratitude and appreciation for others—and rightfully so!—but from head to toe, the inside out, we can remind our loved ones to treat their own bodies and brains, too. Full of rose and calendula petals, this bath soak from Reed + Gwen is muscle-relaxing and smells of lavender and citrus ($38). Pair it with this organic sateen eye mask ($18) and they're bound to have a good night's rest. The Nue Co.'s unisex Forest Lungs fragrance ($30) smells of patchouli and pine and is also an anti-stress supplement (a win-win)! And because the new year often brings about reflection and renewal, we also love the Impact Deck from Best Self ($15), made up of 50 action and affirmation prompts.
Reed + Gwen is a partner of The Good Trade.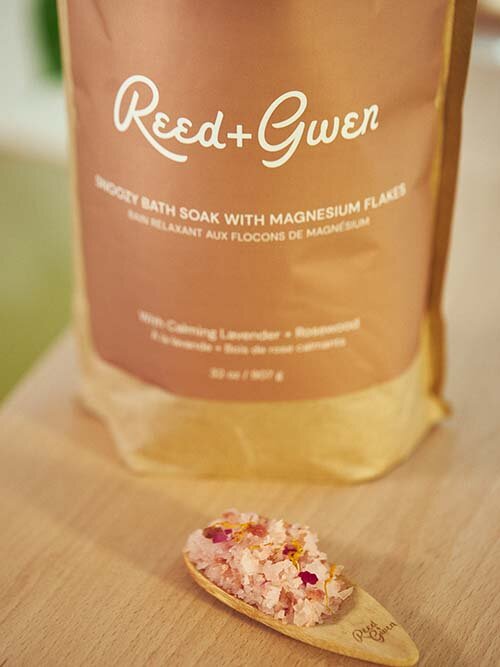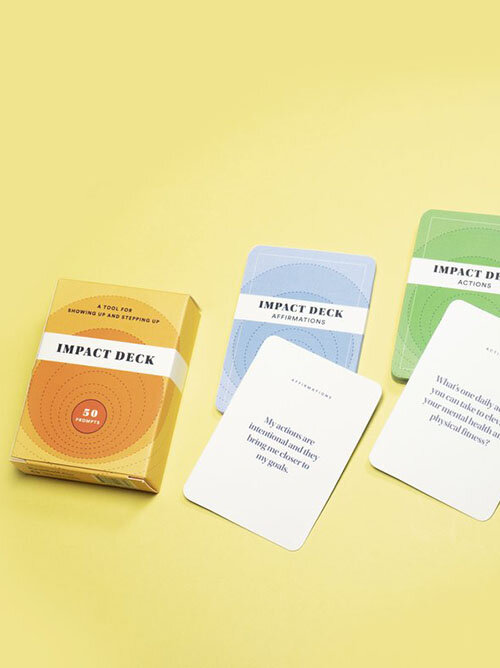 ---
2. Skin Care
As we enter 2022, we're all about putting our best foot and face forward (and watching in awe as our friends and family do the same). Let's start them off with a clean and clear base, using these aloe vera-infused cotton swabs to remove makeup ($8) and an all-natural charcoal face sponge for some gentle exfoliation ($16). A rosy glow can be added with Axiology's multipurpose balm sticks that can be applied from lip to lid ($14). And since one can never have too many facial rounds, these reusable bamboo ones from Cocokind ($18) are our favorite.
---
3. Games
Nothing makes us feel more like a kid again than opening gifts—especially when those gifts are made purely for play. Satisfy a sweet (or salty or sour) tooth with a miniature Munchies puzzle that can be completed in 20 minutes or less ($15). And for something that doesn't have to be disassembled, these three-dimensional DIY butterflies are stunning enough to be placed on a desk or wall ($20). (Plus, they're made with recycled cardboard and printed with eco-friendly vegetable inks.) The nature lover in your life would love this confetti cannon that shoots paper embedded with wildflower seeds ($14) and an artist might enjoy this coloring book full of abstract, geometric, and modern designs ($22).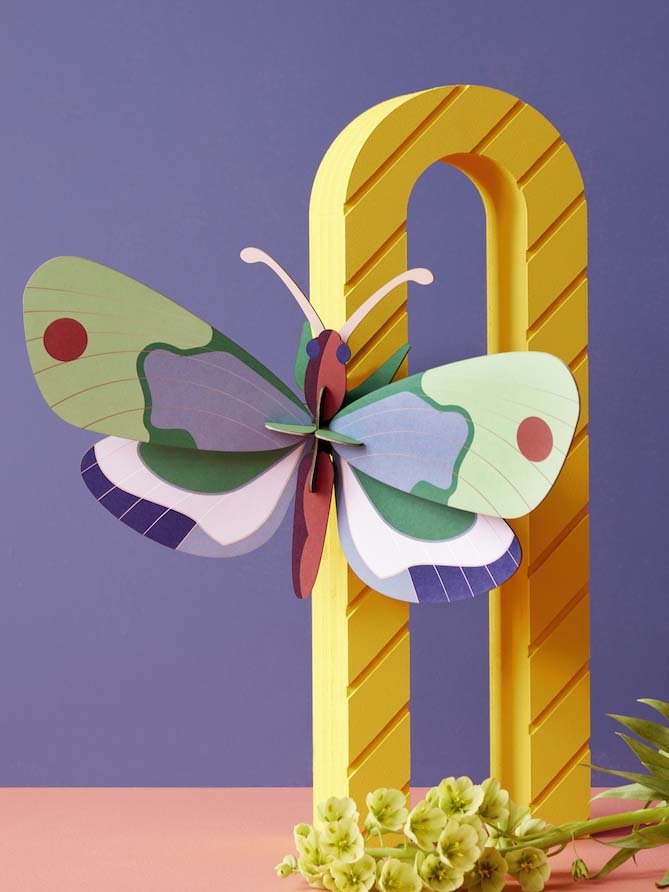 ---
4. Fragrances
Scents can do wonders for our well-being. Used on our bodies or in our homes, they can calm us, help us focus, and simply make us feel better about ourselves. This 'Latkes and Lights' candle feels like a no-brainer, and boasts delicious notes of baked apple, potato, and pomegranate ($34)! A sample set from natural perfume brand PHLUR ($15) can help your loved one find the scent that fits them best, from spicy to sparkling to seductive. And to revitalize the most-frequented of spaces, we love this lemony room spray ($14) and bergamot-scented car freshener ($12).
---
5. Home Decor
Pillows, planters, and art prints; vases and vessels: when it comes to gifting home decor, the opportunities are endless. For anyone with a desk, at home or in the office, we're loving this chic five-minute timer made of handblown glass ($20) and reversible vase ($32) that can hold either a single flower stem or full bouquet. A cloud-shaped catchall dish ($18) will get good use on a nightstand. And wall art from The Crafted Prints ($17) is always made from ethically sourced materials (as well as on-demand to remain environmentally conscious).
---
6. Food & Dining
Whether cooking for or with someone, the act often builds community and compassion, two pillars of the holiday season. For the friend who loves to host, deck their dining table with a set of colorful and handcrafted resin coasters ($25). Grab this to-go container from Ekobo ($17) for someone who's always on the run; it's made with FSC certified bamboo fiber and keeps both hot and cold foods tightly sealed. The farmer's market-shopper in your life will love this reusable bag ($9) made of GOTS certified cotton gauze; it's perfect for produce and pantry staples. And the Spice House offers a wide selection of Kosher-certified seeds and seasonings, from curry powders and dill pollen to dried chives and dry rubs. Yummm.
---
7. Apparel & Accessories
We're not only keeping our friends and family close this holiday season, we're keeping them cozy and cute! First up, for their fingers and toes, this nontoxic nail polish in a celebratory blue ($18) and a pair of these color-blocked socks from For Days ($14); they're recyclable and made from 100 percent recycled materials. Adorn their hair with a set of playful chunky barrettes ($20) and a super-soft cashmere beanie ($25). And finish the look off with this bright ripstop bag from Glob that's made from plastic water bottles and comes with a pocket-turned-pouch ($19).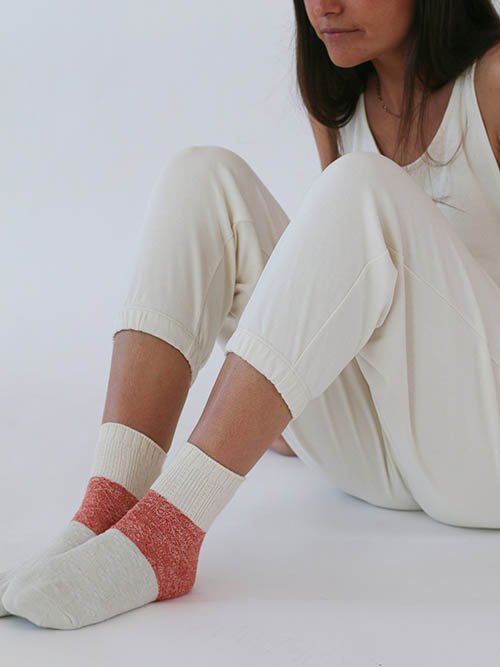 ---
8. Stationery
Whether for personal or professional use, a good notebook never goes to waste. And we're loving this hardback option with dotted pages ($27) that's perfect for everything from bullet journaling and creating lists to tracking one's wellness and water intake. Might we suggest pairing it with this super-chic pack of wood-free pencils ($22)? To keep their desk organized but far from ordinary, tack on a set of colorful folders crafted from tree-free paper ($14) and a handful of oversized, decorative paper clips bent into fun but functional shapes ($20). Now they're the coolest kid in class (or adult in the office).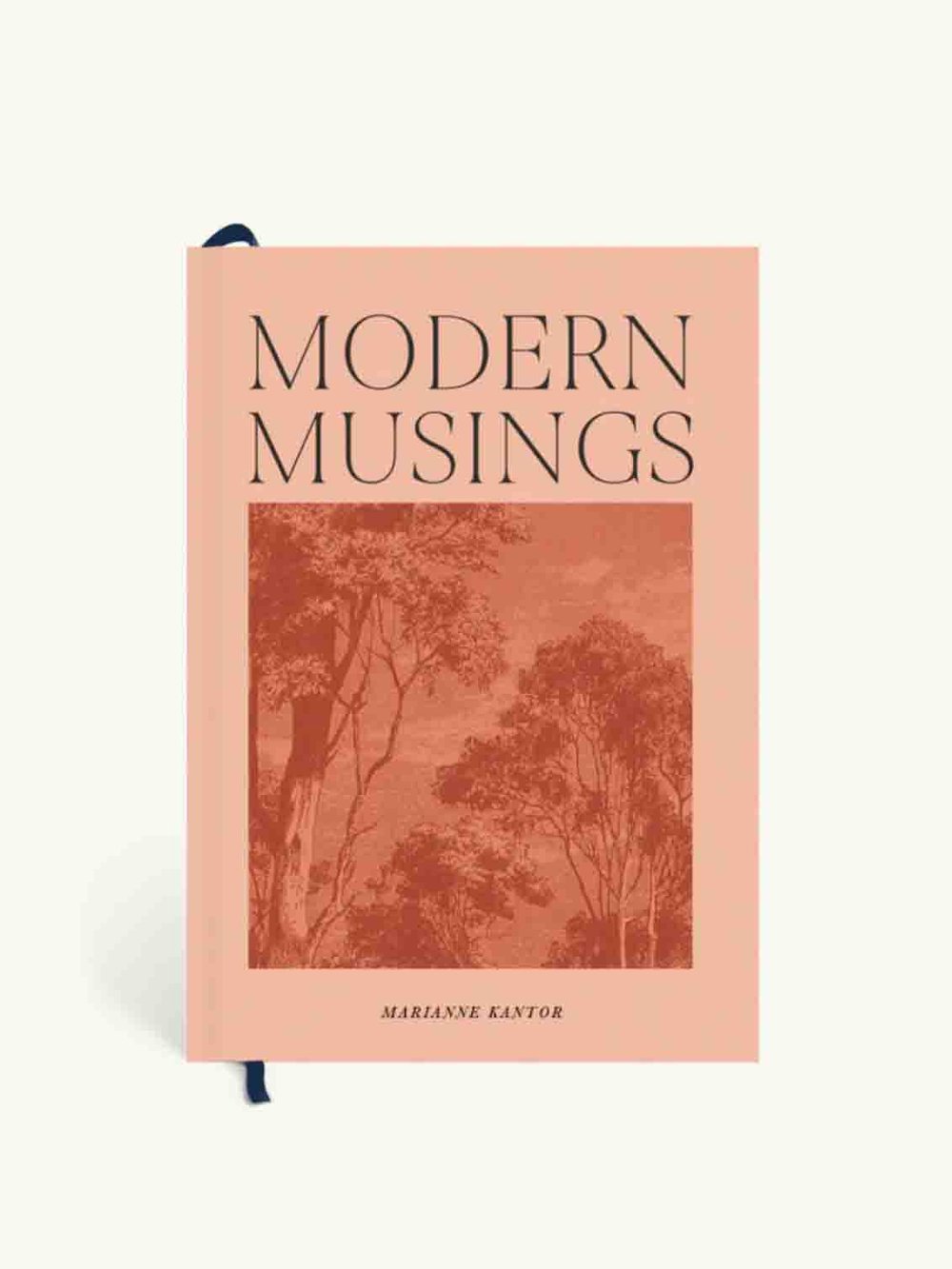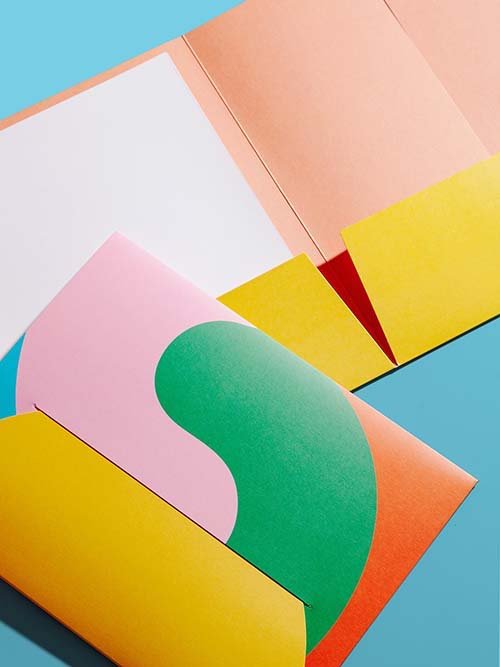 ---
Bright & Beautiful Menorahs
As the oldest and most enduring symbol of Judaism, the menorah (a nine-branched candelabrum) and its kindling are the centerpieces of the celebration of Hanukkah. From classic constructions to ceramics and stonewares, we've selected a few designs that might speak to your personal style.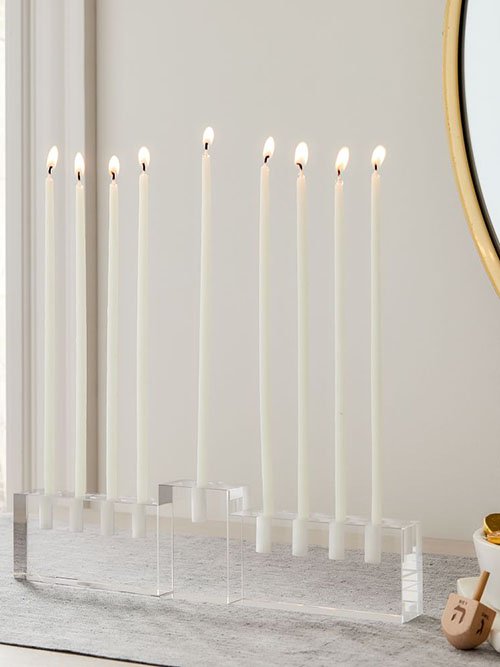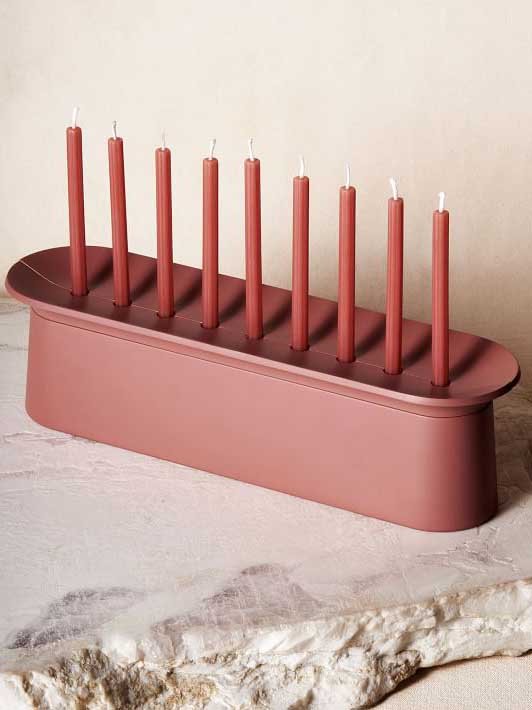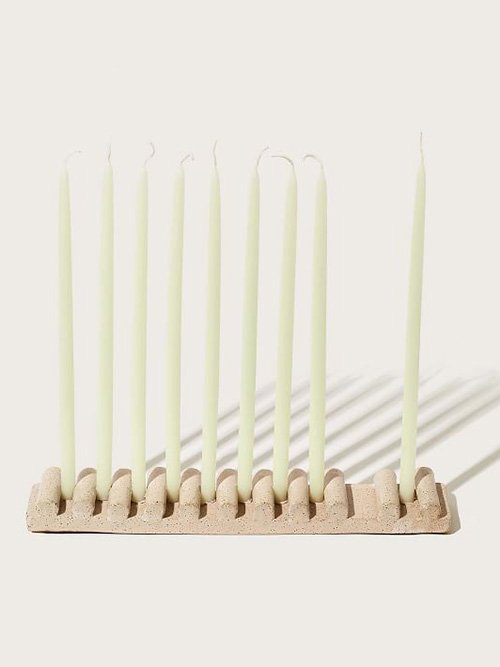 1. Stoneware Menorah Set by Keraclay, $68 | Handmade from speckled clay in Brooklyn, NY
2. Oak Street Menorah by Kate Spade, $75 | Crafted in porcelain
3. Menorah by Julia Elsas, $250 | Handmade from porcelain in Brooklyn, NY
4. Glass Menorah by West Elm, $60 | Made of crystal glass
5. Block Chanukiah by Via Maris, $225 | Designed in New York from steel and aluminum, storage compartment fits 44 candles
6. Stacked Stoneware Menorah by SIN, $270 | Designed and handcrafted in Brooklyn, NY
7. Menorah by Logifaces, $80 | Made in Budapest from hand-poured concrete
8. Puebla Marble Menorah Set by Herrera Marble Workshop, $275 | Hand-carved in Mexico from Negra Monterrey marble
9. Shana Menorah by Style Union Home, $270 | Crafted from ceramic in Los Angeles, CA
---
The Good Trade editors endorse products we genuinely love. If you end up making a purchase through one of our affiliate links, we may earn a commission. Learn more here.
---
A 30-second newsletter delivered to your inbox each morning with tips for self-care and sustainable living. 🌿 Join over 215,000 readers who start their day with something good.✨
Thank you!
---
RELATED READING