National Breast Cancer Awareness Month
Ever since 1985, the month of October has been designated as National Breast Cancer Awareness (NBCAM) month. So many women are intimately aware of this widespread disease that intrudes on their lives in such a devastating manner. Although much has been accomplished to encourage early detection, some women are still reluctant to seek treatment right away. Different types of breast cancers have their own prognosis. In the face of cancer, courage, in vast amounts, is needed.
MY PERSONAL SAGA OF CANCER COURAGE
In March of 2014, I was diagnosed with breast cancer. I found the small lump myself one evening while snuggling under my blanket before bedtime. The next morning, I did my due diligence, consulting with my doctor right away, followed days later by a mammogram, an ultrasound and a biopsy. All of which confirmed the nightmare that was ahead of me.
With the unwavering support of my sister by my side throughout the entire ordeal, I faced and grappled with the reality of such a diagnosis.
At first, I asked, "why me?" But then I could not imagine who I would rather wish this affliction on instead of me.
No one I knew, deserved this dreadful finding, so I had to accept my random fate. I had cancer. Period. It was me who had to accept this indiscriminate consequence.
EMPHASIS ON MANAGEMENT AND SUPPORT
Then, it was time to focus on the treatment. That is where it was necessary for me to muster immense "courage" to step into and pilot my personal scenario. My extremely competent physicians planned and executed my treatment of chemo drugs, surgery, and radiation. Months of weariness, uncertainty, and anxiety consumed me every day.  However, I was fortunate to have already established a friendship with a most caring individual – a documentary filmmaker who happened to be developing a series of adult coloring book journals. One was specifically for people, like me, diagnosed with cancer and exploring all that such a journey encompasses. Chloe McFeters asked me to read the text of the journal, to offer a reaction from my first-hand experience with cancer, and encouraged me to contribute two essays for her journal about my own experience. Her journal was wonderful to read and do a self-discovery of one's individual experience along with beautiful mandalas offering a creative outlet for patients with much time to fill during treatment.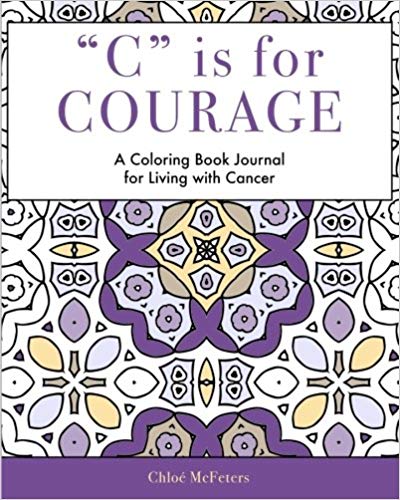 For the essays, I wrote about the experience of losing my hair, a difficult loss for any woman of any age, and also about survivor's guilt. My sister's husband was also diagnosed with cancer shortly after my chemotherapy began, throwing our small but loving family into yet more of a crisis. His prognosis was not as encouraging as mine, and he succumbed to the disease after my treatment ended successfully. Our family grieved, and still grieves the loss of my brother-in-law, Rex Sexton, an extraordinary artist, and writer. Every day my sister demonstrated boundless "courage" as she in her grief for her husband continued to care for me, my needs after my chemo, my surgery, my radiation, and the parade of follow-up appointments with my oncologist, surgeon, and radiologist. 
GAINING PERSPECTIVE
After my treatment ended, using cancer courage, I resumed writing, something I had always aspired to do once I retired from my teaching career. I published my first novel, an undertaking I was unsure I'd be able to complete once I received my diagnosis. And much to my surprise, I was given even more time to write another novel, The Life That Sits Beside You, which is featured in the Prime Women Author's Marketplace. This just proved to me that one can go on from devastating experiences and seek joyfulness and fulfillment at any stage of one's life.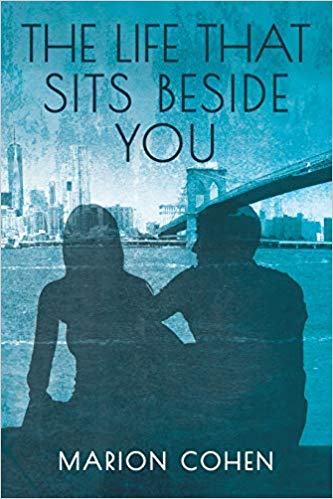 –
AT THIS MOMENT
It is now almost 8 years since all my treatment ended. I still get tested every year and I still hold my breath until the encouraging results are revealed. I come from a long line of superstitious women who would never want to "jinx" my progress, or "have the green eye" or "evil eye," or as my beloved mother would say, in Yiddish, "don't give yourself a Kina Hora." With their thoughts in mind, I am approaching this 8-year survival milestone cautiously optimistic. My surgeon has told me it is a time for "celebration" to be well past the momentous 5-year mark. 
Sometimes "cancer" teaches us what "courage" is, and in time courage can allow us to cast aside fears and embrace the joy of a positive outcome. That's what I'll hopefully be doing every year I pass another milestone.
>READ: SURVIVING BREAST CANCER – THE NEW NORMAL
>READ: OCTOBER IS BREAST CANCER AWARENESS MONTH: ARE YOU BREAST AWARE?
>READ: BREAST CANCER DIARIES: A SHAVED HEAD AND OTHER FUN
The post Cancer, Courage and soon, Celebration appeared first on Prime Women | An Online Magazine.