Farting hearts, waffle building bricks, five o' guac, & more. Weird and fun Amazon finds for the week of 1/31/22 — for you, for fun, for white elephant or birthday gifts, or just to enjoy!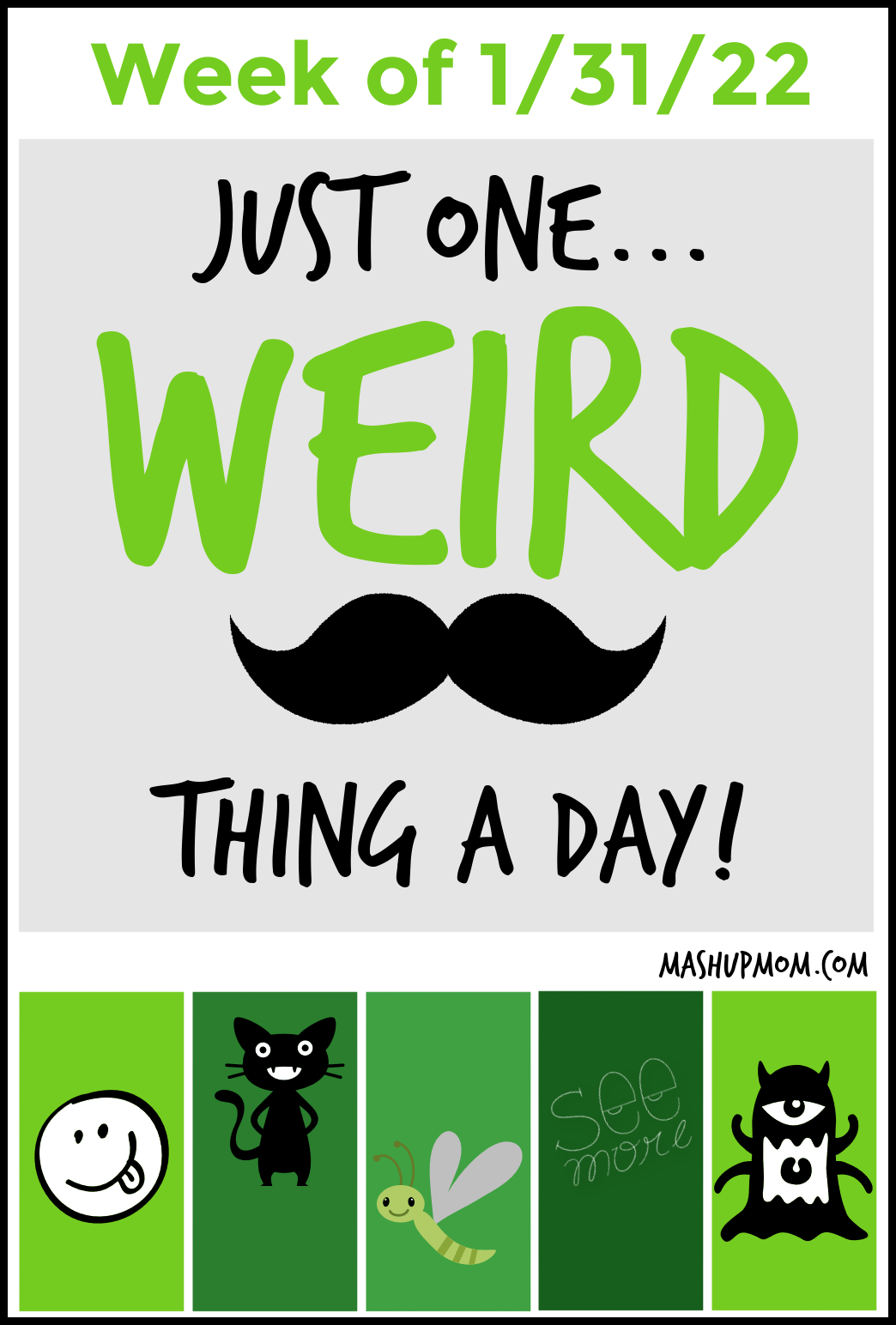 Happy Sunday! We're recapping one weird Amazon find for every day of the week — think: Unusual or white elephant gifts, and see one new oddity every morning on the Mashup Mom Facebook page — which feature in this weekly roundup every Sunday. Why? Because we all need a little help starting the day with a smile lately, right?
Amazon Oddities, week of 1/31/22
New weird & fun Amazon finds for you this week run the gamut, starting with…
If you or someone you care about needs a bandage, comfort yourself with an amusing bandage. Pizza first aid novelty bandages, anyone?
It's five o'guac somewhere… and, it will again be Taco Tuesday in a couple of days. Aren't today's five o' guac serving bowl & spoon exceedingly tempting?
Now if you REALLY loved your dog… you'd buy them expensive handmade dog macarons. Fancy treats, for fancy dogs?
Need a new sticker for your laptop? (Who knows what havoc you may have wreaked in your day?) In my defense, I was left unsupervised: The sticker.
Don't play with your… oh, wait. Building brick waffle maker? Today's goofy find looks like great fun for the little ones. (Or for, well… anyone!)
Happy (?!) Caturday: This Catbutt adult coloring book is for cat lovers. Or haters, I guess!
Be sure also to follow the adventures of The Notorious Bad Kitty Lucy and friends, if you're a cat person. 🙂
Anyone on the lookout for a Valentine's Day gift? Well, poor Harvey The Heart had too many farts, in this rhyming read aloud story book.
More fun Amazon finds here next week
Find another weekly Amazon Oddities roundup here next Sunday. If you can't wait, though: Head over to Facebook and start your day with a new piece of weird fun every morning (plus much, much more).
As an Amazon associate, I earn from qualifying purchases.