Are you looking for Amazon Promo codes?
These Amazon Promo codes worked as of writing this post. These Amazon Promo Codes all have expiration dates however, sometimes they will remove them before the expiration dates or the prices will change. If you find a deal or Amazon Promo Codes that are no longer working please let me know so I can remove it.
Check HERE for the HOTTEST Amazon Promo Codes that I've posted individually and look below for even more GREAT deals on Amazon.  Just click on the item's title, and it will bring you to the page.  Use the coupon code AND/OR clip the coupon on Amazon and the price will be reflected in your shopping cart.
Most of these deals will ship FREE with Amazon Prime. If you don't have Amazon Prime, that's ok you can Try Amazon Prime 30-Day Free Trial to see what it's all about!  If you are a student, you can get a  Free 6 Month's Trial of Amazon Prime Student!  Once you try it out, you can cancel before your trial is up and pay nothing if you decide it's not right for you.
Below you'll find all of the NEW Deals Today.  See the Previous Days Deals HERE.
9/25/22 – 10/1/22 Amazon Promo Codes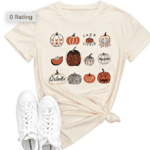 Pumpkin T-Shirt
40% off Code 6MQETMDE
Reg. Price $18.99
Final Price $11.39
Code Expires 9/30/22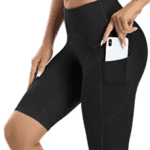 Knee Length Biker Shorts with Pockets
60% off Code 604JYGIH
Reg. Price $18.99 – $19.99
Final Price $7.59 – $7.99
Code Expires 9/30/22
Winter Warm thick Socks
50% off Code 501D5G8H
Reg. Price $14.99 – $18.99
Final Price $7.49 – $9.49
Code Expires 9/29/22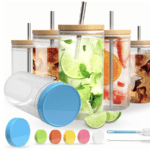 Glass Mug Set
40% off with code QBHOFOFL
Reg. Price $41.98
Final Price $25.18
Code Expires 10/8/22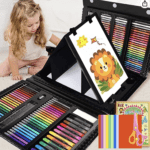 Art Supplies, 208 PCS Kids Art Drawing Art kit, Gifts Art Set Case with Trifold Easel, Includes Oil Pastels, Crayons, Colored Pencils, Watercolor Cakes, Coloring Book with Stickers,Safety Scissors
40%off with Code40OWLV1W
Reg. Price $32.99
Final Price $19.79
Code Expires 10/2/22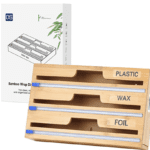 Bamboo Foil and Plastic Wrap Dispenser with Cutter and Labels
55%off with Code55N83E29
Reg. Price $26.99
Final Price $12.15
Code Expires 9/28/22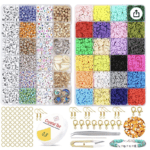 DIY bracelet making
20%off with Code5F5B56AS
Reg. Price $19.99
Final Price $15.99
Code Expires 9/30/22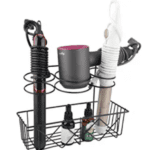 Hair Dryer Holder
50% off Code 3L2ZLVGU
Reg. Price $19.99
Final Price $9.99
Code Expires 9/30/22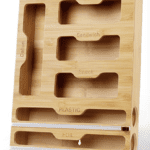 6 in 1 Plastic Wrap & Bags Dispenser
40% off Code YZKN48RQ
Reg. Price $49.99
Final Price $29.99
Code Expires 9/30/22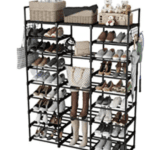 9 Tiers Shoe Rack
40% off Code AVD8542X
Reg. Price $59.99
Final Price $35.99
Code Expires 9/28/22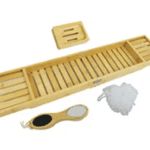 Bamboo Bathtub Tray
50% off Code YD6AEXX2
Reg. Price $29.99
Final Price $14.99
Code Expires 9/30/22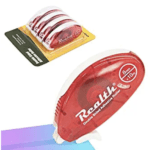 Double Sided Adhesive Roller 4 Pack
60% off Code 60L5GUEI
Reg. Price $13.99
Final Price $5.59
Code Expires 9/30/22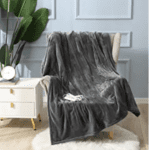 Heated Blanket Electric Throw
40% off Code 6KIGJ5M2 + 20% Coupon
Reg. Price $69.99
Final Price $28.00
Code Expires 10/15/22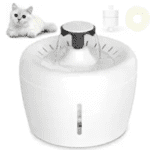 Cat Water Fountain
50% off Code TPKFMUZV
Reg. Price $27.99
Final Price $13.99
Code Expires 9/30/22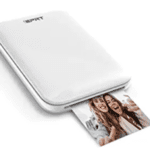 2X3" Mini Photo Printer
50% off Code 9S9XPR63
Reg. Price $99.99
Final Price $49.99
Code Expires 9/30/22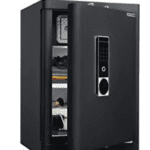 Large Biometric Safes for Home
50% off Code D5ECOFKU
Reg. Price $469.85
Final Price $234.93
Code Expires 9/28/22
3 Pack Sonic Electric Toothbrush
80% off Code 80TGNF8I
Reg. Price $139.99
Final Price $27.99
Code Expires 10/1/22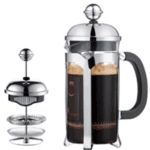 French Press Coffee Maker
50% off Code AYJRZXRD
Reg. Price $19.99-25.99
Final Price $9.99-12.99
Code Expires 9/25/22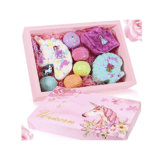 Unicorn Bath Bomb Gift Set
45% off Code 45CVXZWD
Reg. Price $17.99
Final Price $9.89
Code Expires 9/30/22
Please let me know if you find some Amazon Promo Codes that don't work.
The post *HOT* Amazon Promo Codes – 9/25/22 – 10/1/22 – Save up to 80% appeared first on Koupon Karen.