This adorable printable paper Lulav and Etrog craft teaches kids all about Sukkot! If you loved this, check out the sukkah poster coloring pages too. This post contains affiliate links.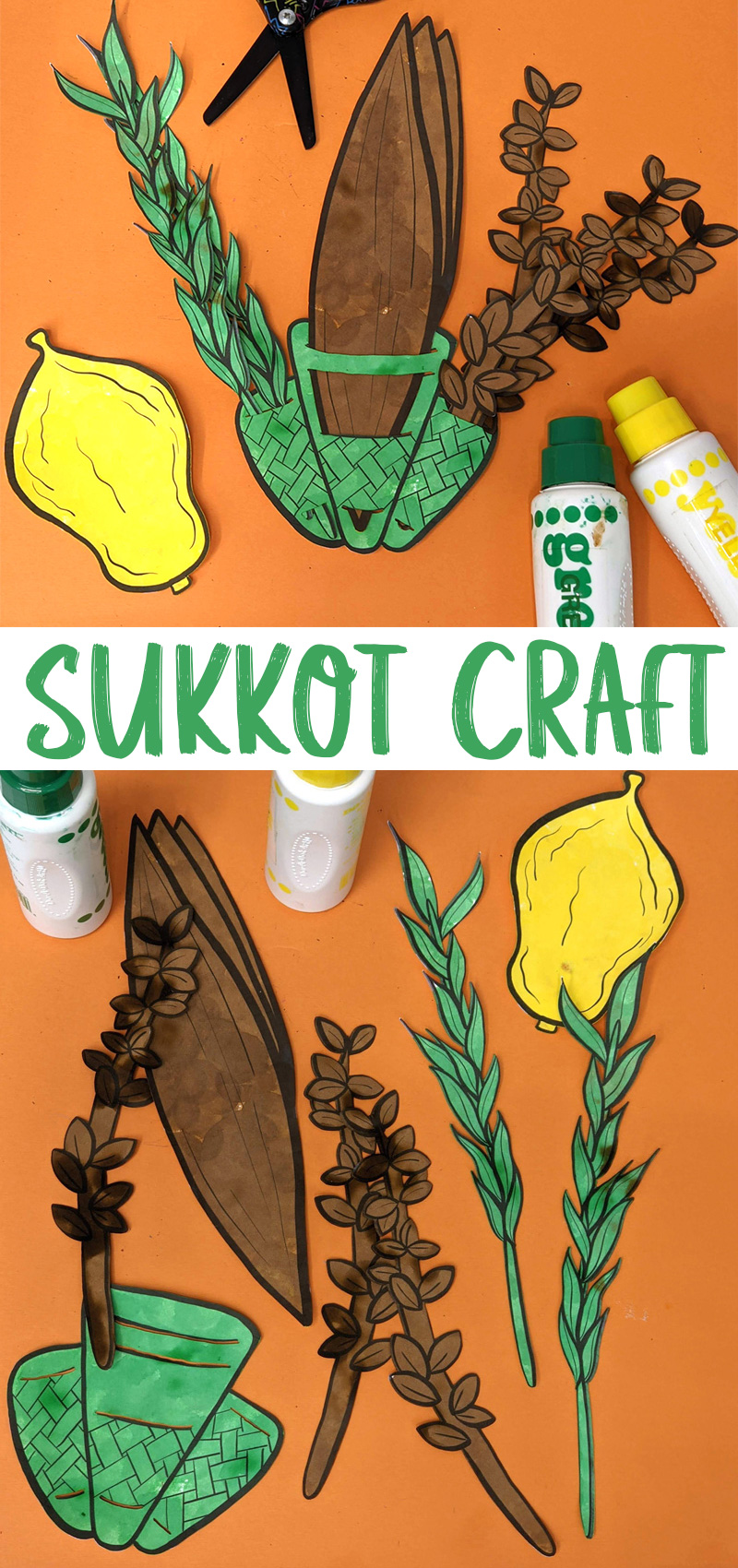 Last year, I designed this Lulav and Etrog craft at close to the last minute and found that I didn't have time to share. But it's never too late, right?
Y loved it and he helped me craft this one.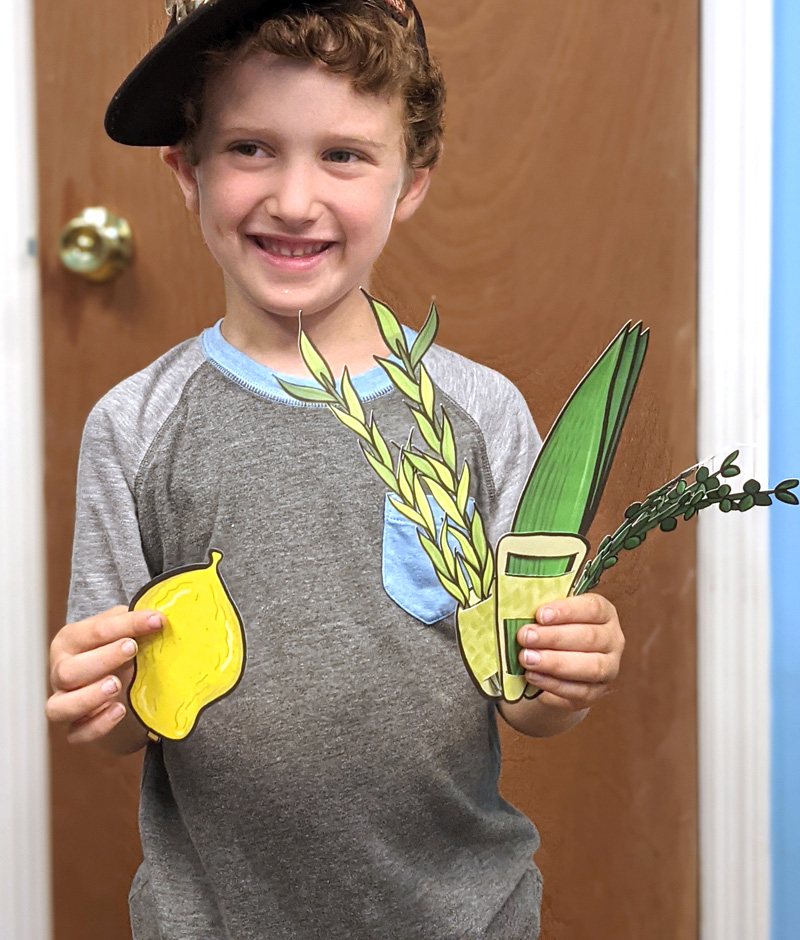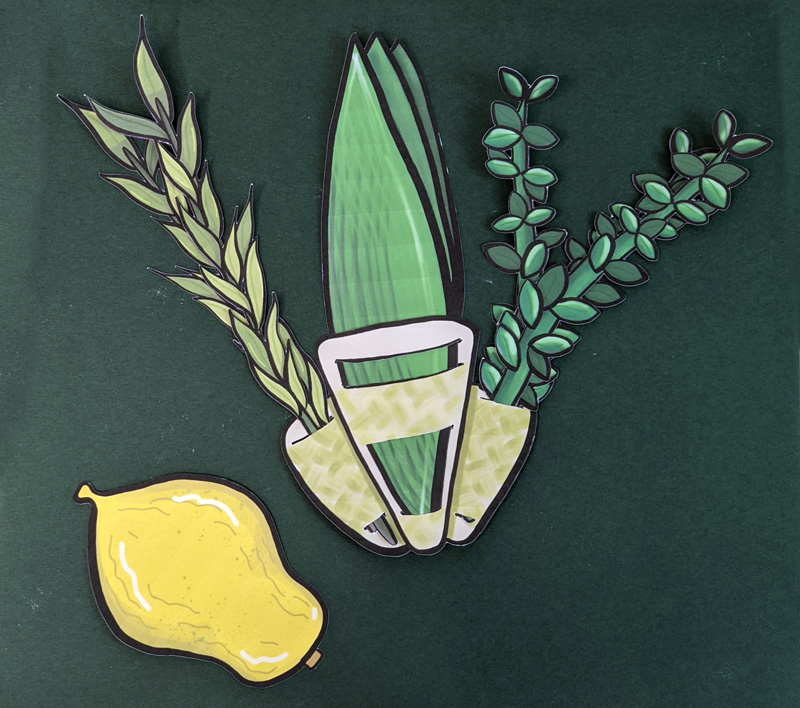 Table of Contents
[Open][Close]
When I designed this craft, I created both a color-in and full-color version. The idea is that the color-in serves as an engaging craft for kids to have significant input in. They can add their own touch to it whether they are old enough to cut it out neatly or not.
The older set can get "fancy" with coloring it, while the younger kids can simply cover it in washable paint, Crayola watercolors, Do a Dot markers (like we used) or even plain old markers and crayons.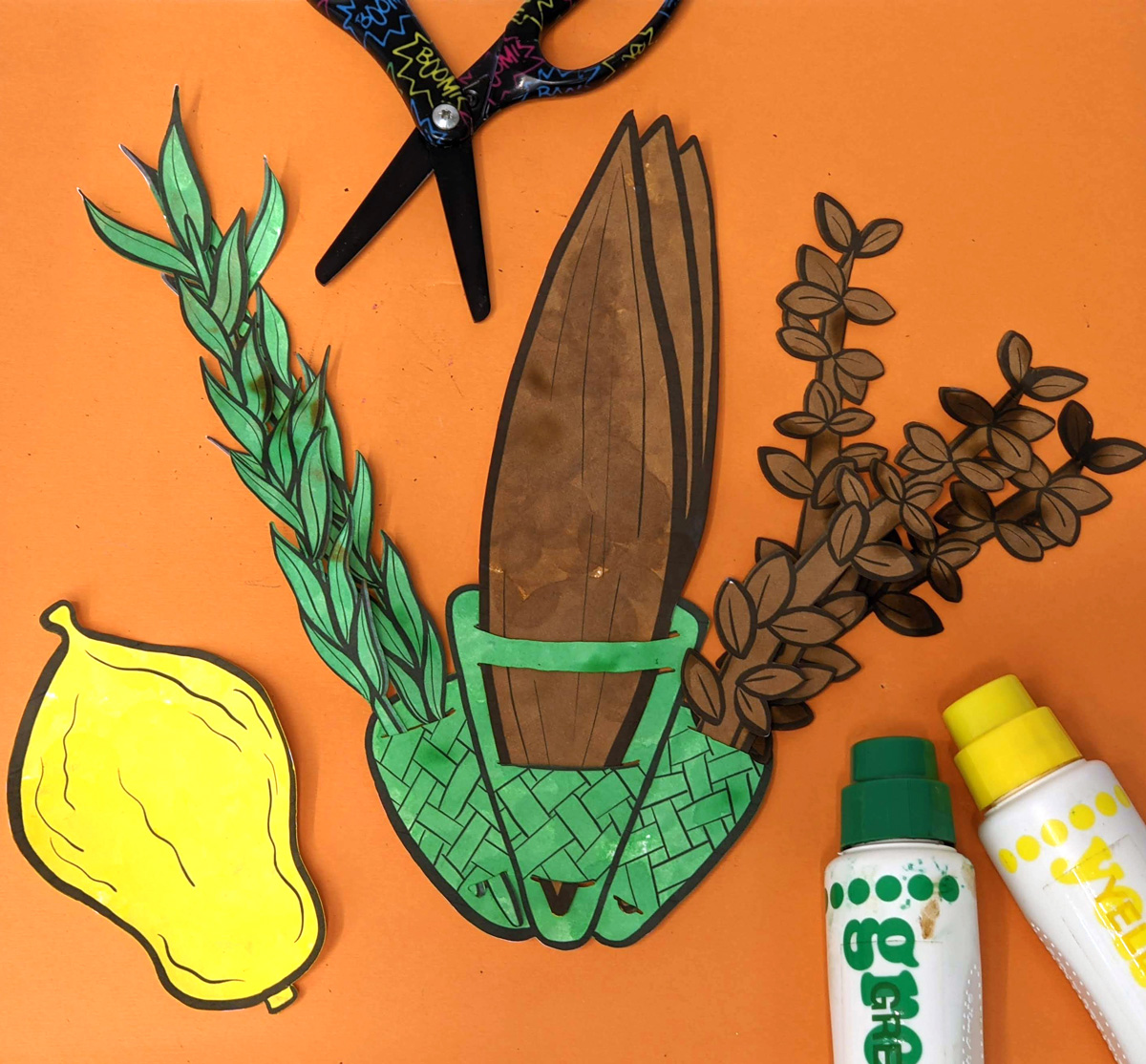 And the full-color one serves as a "mom-made" DIY toy that's inexpensive, practical, and can be made quickly for multiple kids. It's also a fabulous teaching tool to demonstrate to students. Big siblings can get involved in preparing it for the young ones.
The idea is to have a bright and colorful option for the kids to play with, even if you won't be sitting and coloring.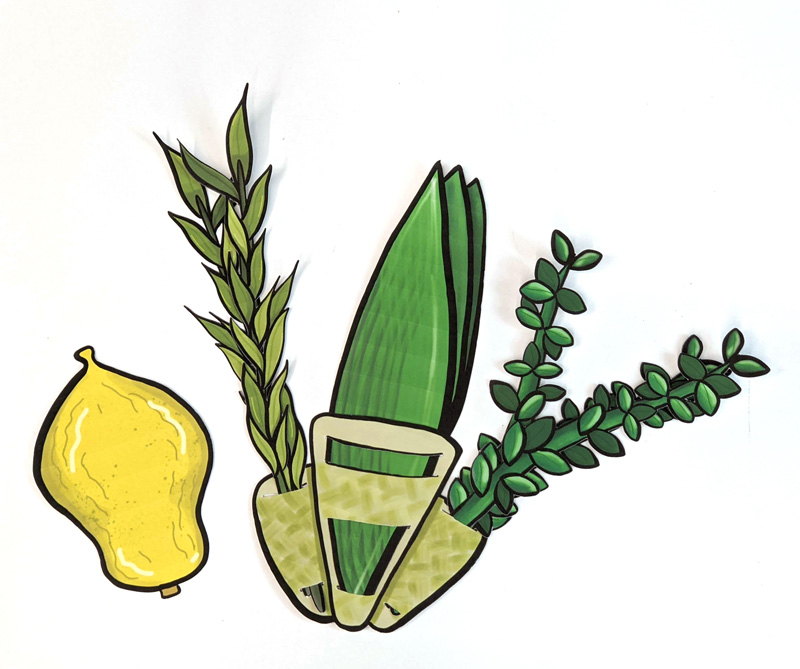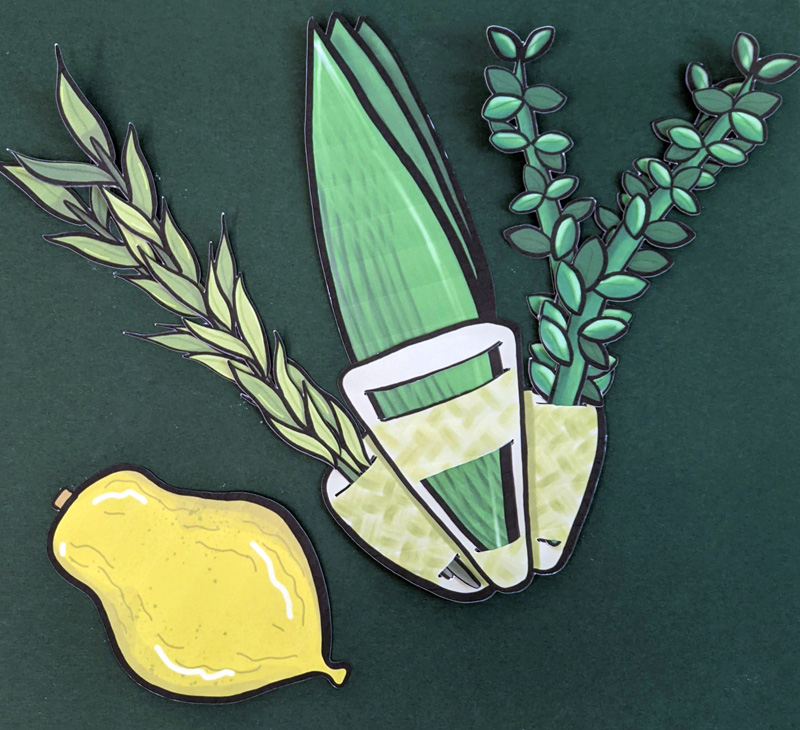 And finally, there is a very important reason that I made the Lulav craft in separate parts. Instead of having it already attached, keeping it separate teaches kids the arrangement.
The three myrtle branches – Hadassim – go on the right. The two willow – Aravot – go on the left. Hold the Lulav in the right hand, the Etrog in the left, and shake according to your family's custom.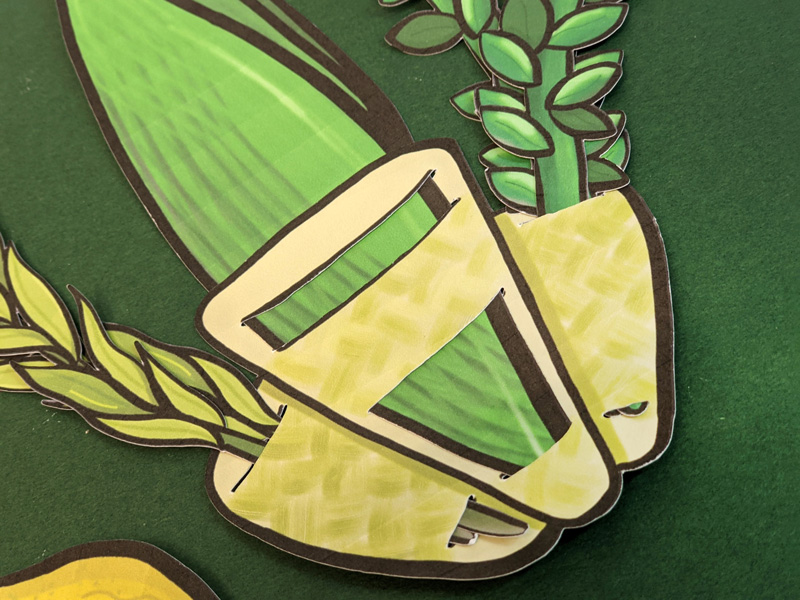 And as a bonus, this craft will fit right into your Sukkah! Laminate it and hang it up! You can check out my tip for hanging kids Sukkah decorations that's pictured here too.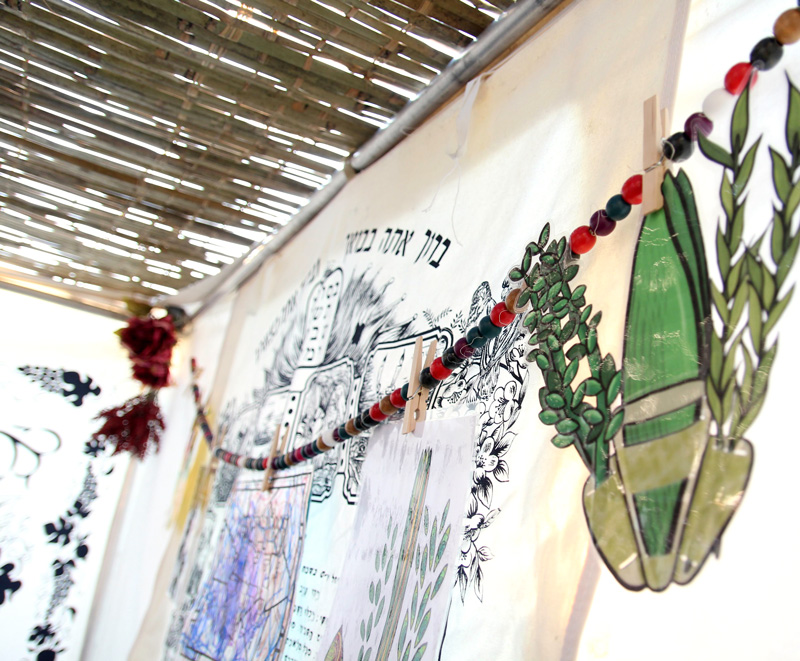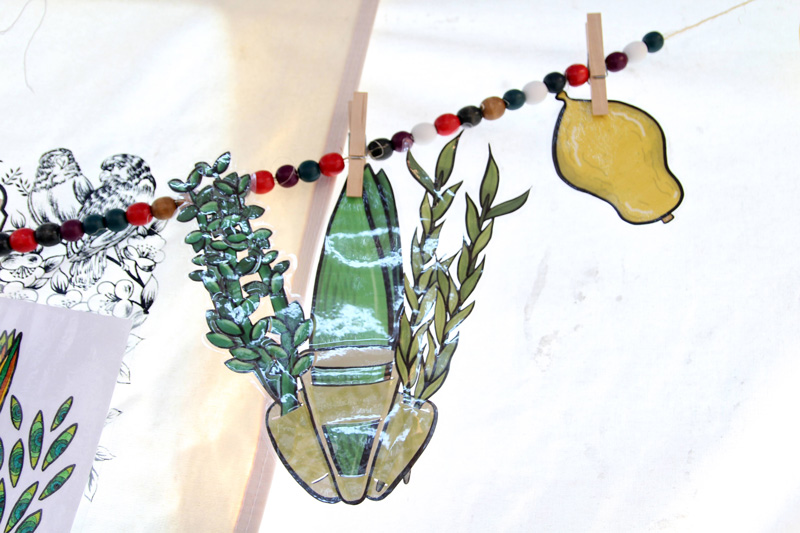 Download the Lulav and Etrog craft
This is a premium template, available in my Etsy shop. Your purchase gives you a personal and classroom use license. Yes, you can even use it for your shul too, or in a free library event (up to 30 copies). For large institutions or other uses, reach out to me at jewish@momsandcrafters.com.
Your purchase includes both a PDF (to print on a home printer and cut out by hand) and a pre-formatted PNG for Cricut users to Print then Cut. It also includes assembly instructions
What you need
How to make your Lulav and Etrog craft
1. Cut out your parts. Cut the slits in the Lulav base too.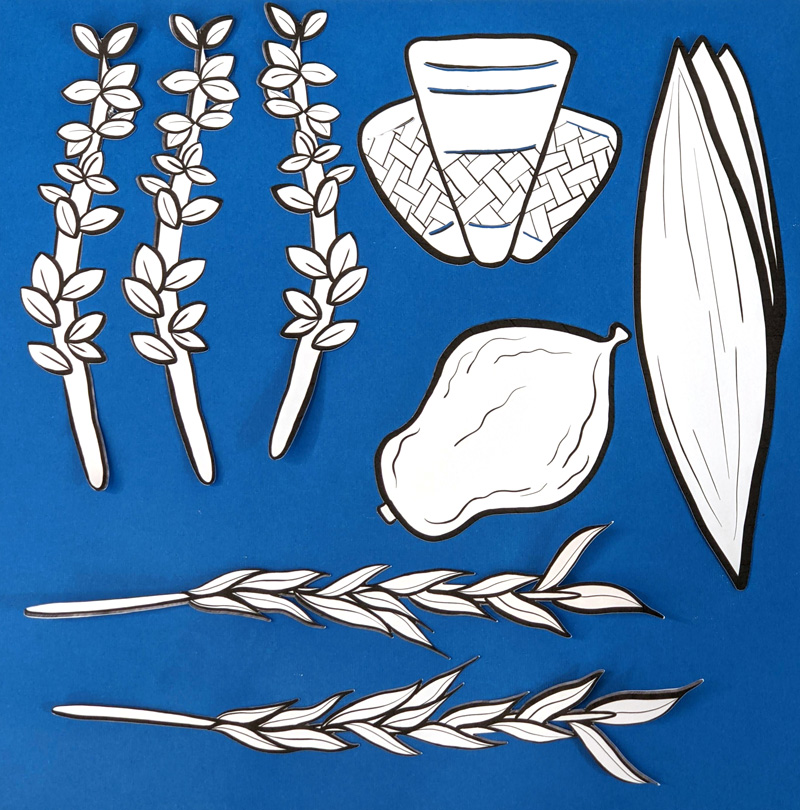 If you'd like to cut it using a machine, you can use your Cricut. Upload the PNG files to Design Space, resize (proportionately) and then print then cut.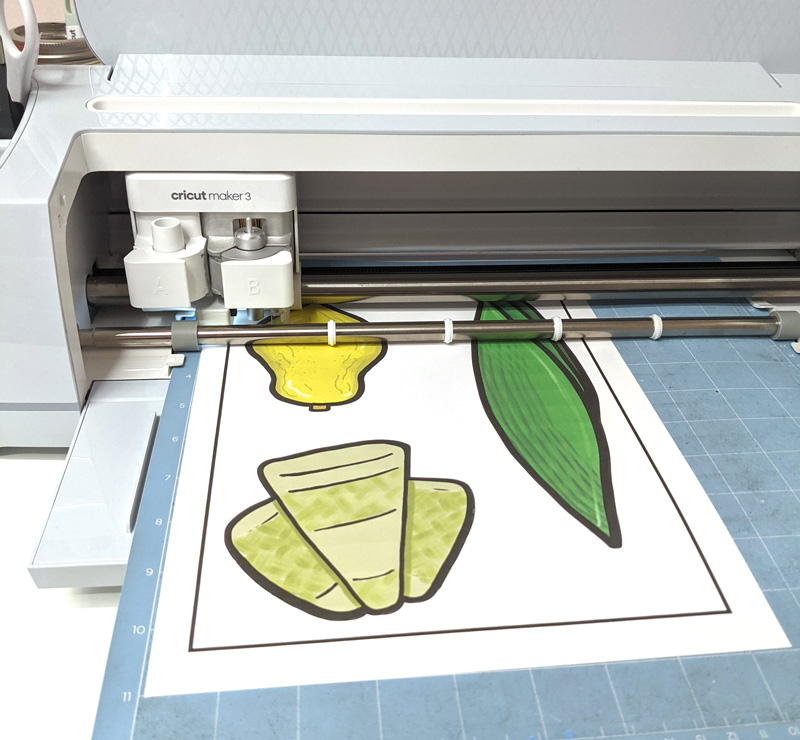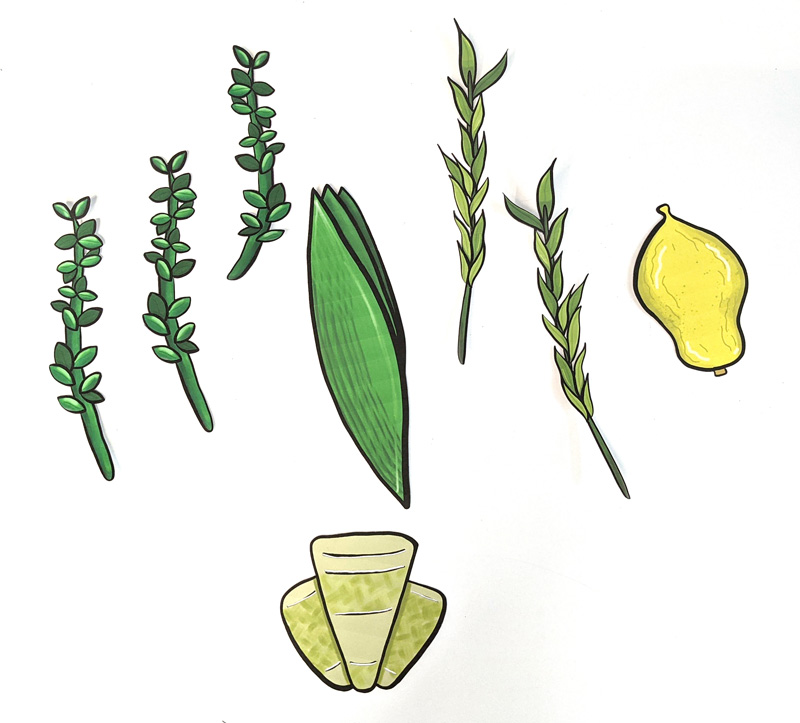 2. If using the black and white version, color it in. Y used Bingo markers and it came out so good!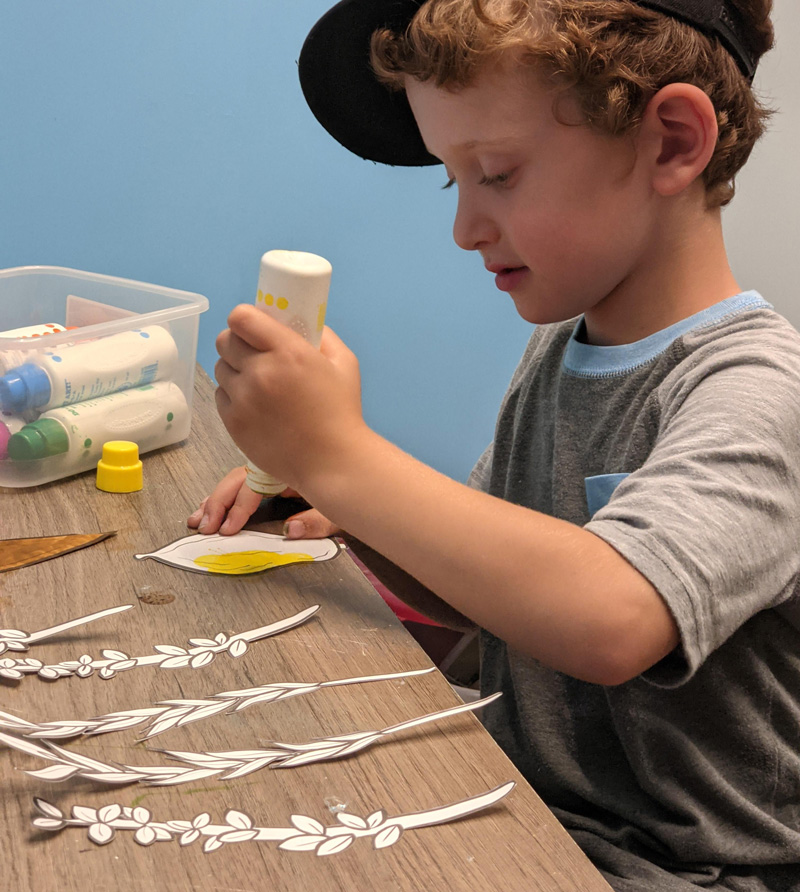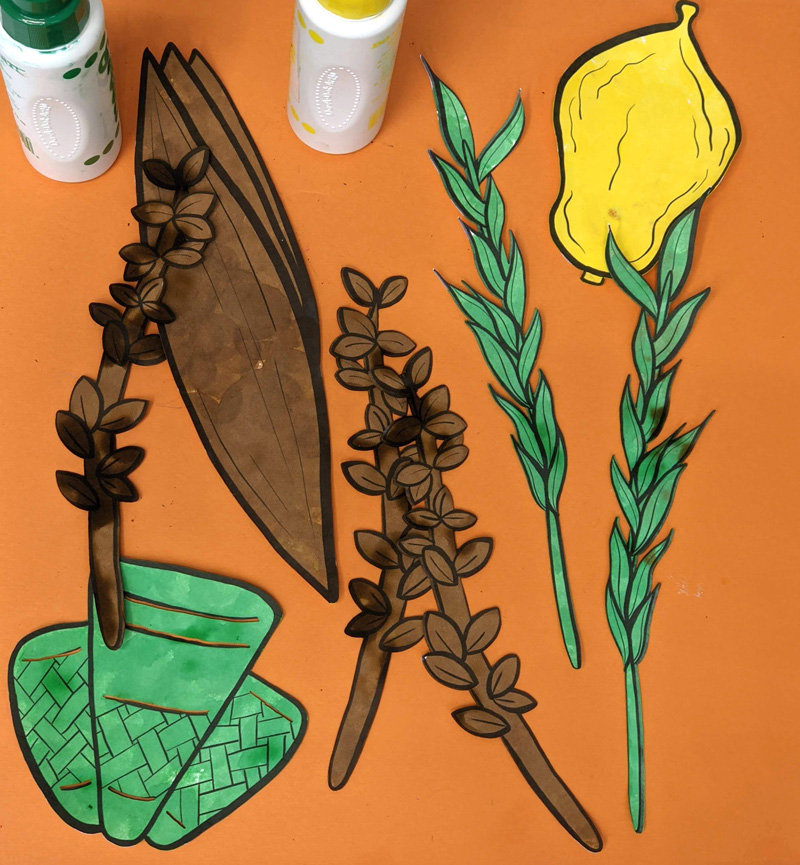 3. Assemble your Lulav! Place the branches in the center of the holder. The three Hadassim (myrtle branches) in the right holder. Place the two Aravot (willow branches) in the left side. You can tweak the size of the slits as needed. Make sure to thread them through so that the woven design on the holder shows.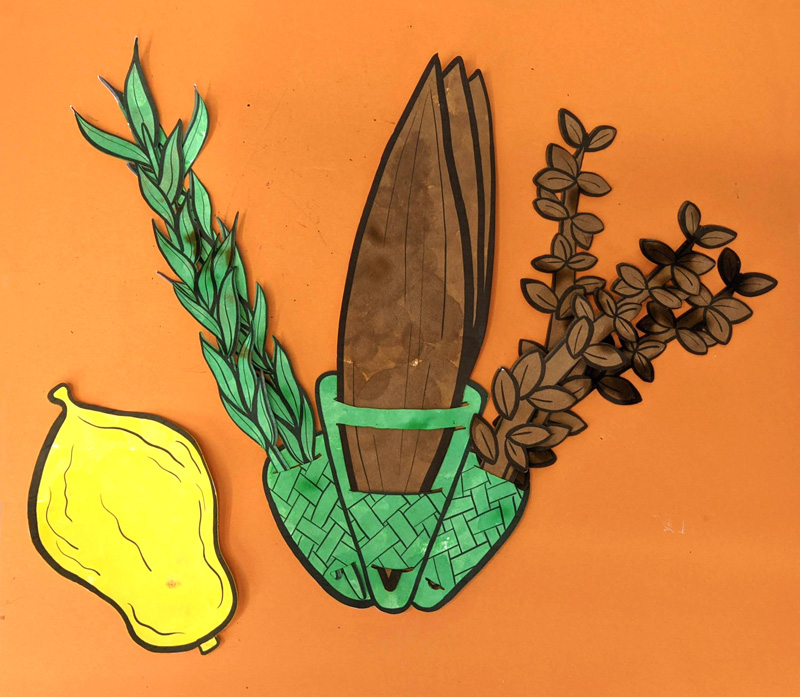 Your Lulav and Etrog crafts are complete!
The post Lulav and Etrog Craft for Kids appeared first on Jewish Moms & Crafters.