Disclosure: I received this complimentary product through the Homeschool Review Crew.
Combine one of my favorite read alouds with one of my favorite publishers and I am guarenteed an enjoyable time reviewing Progeny Press's Farmer Boy Study Guide and Farmer Boy Study Guide Answer Key. We read Farmer Boy by Laura Ingalls Wilder aloud and enjoyed several activities in the study guide.
Farmer Boy Study Guide is a great addition for a homeschooling family reading Farmer Boy – easy to download from the site after purchase and easy to use. We just printed the pages we needed. The Farmer Boy Study Guide Answer Key is very helpful, too.
Our Experience with Farmer Boy Study Guide
This study guide was created to go along with Farmer Boy, part of the Little House on the Prairie series by Laura Ingalls Wilder. Almanzo lives on a farm with his family in New York and attends a one-room schoolhouse. There's always work to do on a farm and Almanzo feeds and milks the cows, helps plant, and helps bring in the harvest. He dreams of having his own farm one day.
This delightful book lends itself to unit-study-style fun for all ages! And the study guide comes through!
We tried out many of the study guide ideas. For example, we ate popcorn and drank apple cider while we read the first chapter. We also made baked apples.
We made birthday cards after chapter 2 and made stacked pancakes. Learning about maple syrup and how it's made was our favorite thing. Of course, we had to make pancakes again and use real maple syrup.
There are also lots of questions for each chapter and we answered many of the them conversationally. We didn't do any of the writing assignments, but will do that in later chapters. There were some amazing writing prompts!
What We Learned from Farmer Boy Study Guide
We learned from the study guide that the family farm in the time of Almanzo's childhood was a model of efficiency and almost self-sustaining. Animals were raised for meat and work with their manure going back into the fields as fertilizer. Crops were grown to feed the family, feed the animals, and sell. Horses and oxen were used instead of machinery with the family providing most of the labor.
Life centered around family and church. Neighbors helped each other at harvest time.
We investigated planting and harvest, raising cattle, and how to milk cows at the study guide's suggestion.
We loved learning about maple syrup.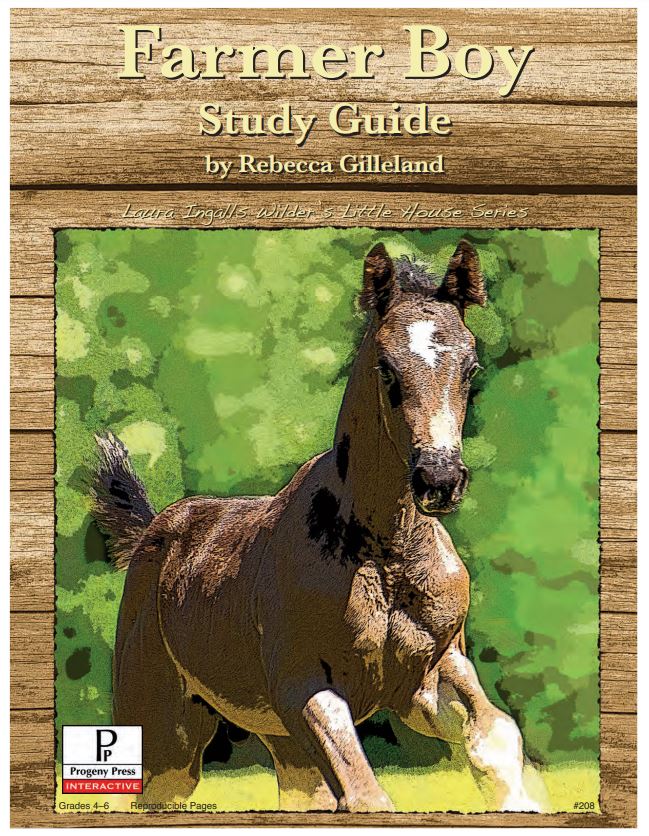 How Farmer Boy Study Guide Fits into a School Day
I recommend reading Farmer Boy aloud as a family. Older children can help with the reading aloud. This book about the "olden days" is fascinating for all ages. For little ones with short attention spans, coloring a farm coloring page is a great activity to keep them still while they listen. After reading aloud, choose an activity to do together.
Another idea is to use this as a short unit study. Read a chapter of Farmer Boy each day, answer questions aloud together as a family and make little vocabulary booklets for each chapter. Then give a writing assignment based on age – so many goods ones in the study guide. Finally a family activity to reinforce the books.
Have a family singalong. These are fun! If there is no one musical, through on an audio or video.
Find a video on making maple syrup and watch it together.
Field trip ideas include visiting a farm with animals or another homeschooling family's homestead. Another field trip idea is a road trip to the Midwest to visit some of the Little House museums.
What We Liked About Farmer Boy Study Guide
We liked the ideas, writing prompts, crafts, and cooking ideas.
We found the questions about the chapter very insightful, especially the Dig Deeper questions. I really liked the language arts lessons. I love learning language arts through the reading material. Using progeny study guides is a great way to put together an English class. Just gather several and read through the books and use the study guides for language art lessons and writing assignments.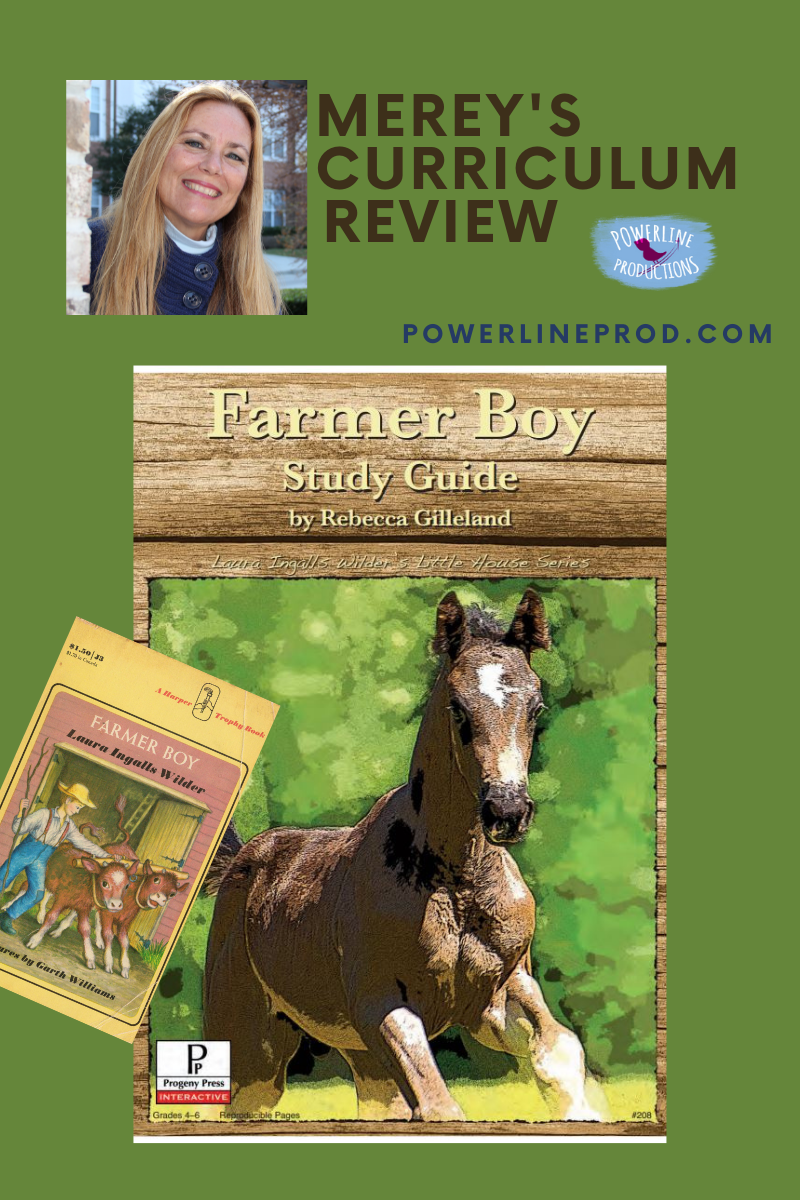 Who Will Enjoy Farmer Boy Study Guide
Who doesn't like the Little House books?
Anyone who enjoys Farmer Boy will love this study guide and families will enjoy doing the activities together. Farmer Boy definitely engages both boys and girls as the follow the hero Almanzo through his farm life in the "olden days."
It is a perfect "homeschool" book and study guide with a wholesome, Christ-centered approach to reading, writing, and language arts lessons.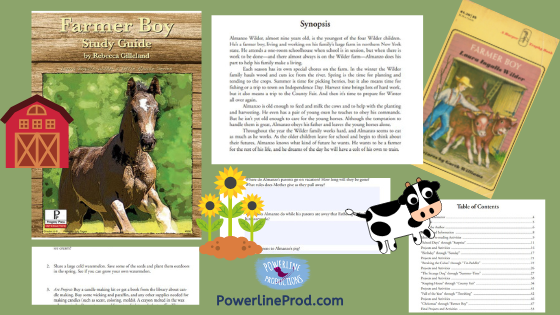 More About Progeny Press
I really like Progeny Press. Their curriculum is educationally excellent and Christ-centered. What more could you ask?
Check out Progeny Press on Facebook, Twitter, Pinterest, and YouTube.
Read More Progeny Press Reviews
You can read more reviews from the Review Crew HERE about classic book study guides from Progeny Press.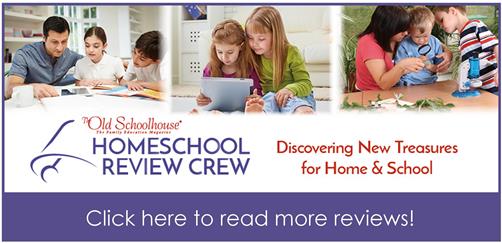 Check Out TOS Homeschool Review Crew Blog!
I also want to encourage you to check out The Old Schoolhouse's Review Crew Blog. You can read reviews on all kinds of homeschooling products for all ages.
Until next time, Happy Homeschooling!
Warmly,
Meredith Curtis