Make Mother's Day special! Our printable questionnaire lets kids express love and creativity with a unique and lasting gift. Get it now! If you make a purchase using any affiliate links below, we may earn a commission.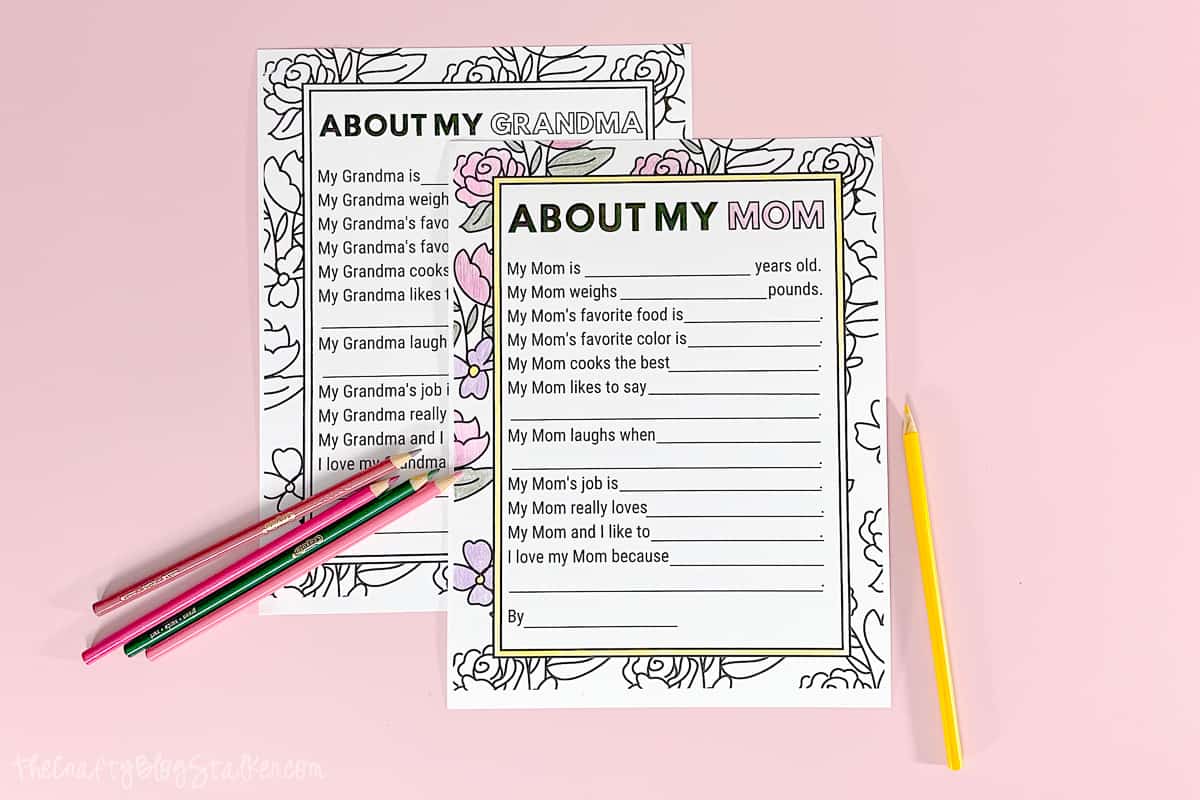 Mother's Day is rapidly approaching, and it's time to start thinking about how to show the special women in our lives how much we appreciate them.
It can be challenging to find the perfect gift, but we have a unique and heartfelt suggestion that will bring a smile to your mom's and grandma's faces.
Our printable questionnaire allows your child to express their creativity and love while creating a personalized and extra special gift.
In this post, we'll share how to use the printable questionnaire and provide inspiration and tips for making it a truly memorable Mother's Day.
Why a Printable Questionnaire is the Perfect Mother's Day Gift:
Our printable questionnaire is the perfect Mother's Day gift because it allows your child to showcase their creativity and express their love for their mom and grandmother.
Unlike traditional gifts, this mom questionnaire is a unique keepsake that can be looked back on and cherished for years to come.
Since all families are different, included in the instant download are two different printable PDFs. A Mom version and a Grandma version.
To make the most of these fun printables, we've put together some helpful tips and inspiration on how to use them. Here's how to get started:
First, print out the questionnaire and give it to young kids along with some colored pencils, markers, or crayons.
Since this sheet is also a coloring page, filling out the questionnaire turns into a fun activity!
Kids say the funniest things and are sure to get answers wrong, but that is what makes it so fun!
Older kids who can read and write can answer these Mother's Day Questions in their own words.
Younger children will need help writing the answers but let them color the sheet on their own for the best results.
For an additional idea, encourage the child to draw a picture of their mom or grandma on the back of this Mother's Day craft.
Once complete, help your own kids to present the completed questionnaire to their mom and grandma. You could frame it, wrap it up in a beautiful package, or even place it in a scrapbook.
With our printable questionnaire, you can give special Mother's Day gifts and have so much fun doing it.
To make your Mother's Day questionnaire truly special, let the child answer these fun questions all on their own without any guidance.
Printable Mother's Day Questionnaire:
These digital items are for Personal Use Only - You do not have permission to redistribute them.
Included are 2 PDF files:
About My Mom
About My Grandma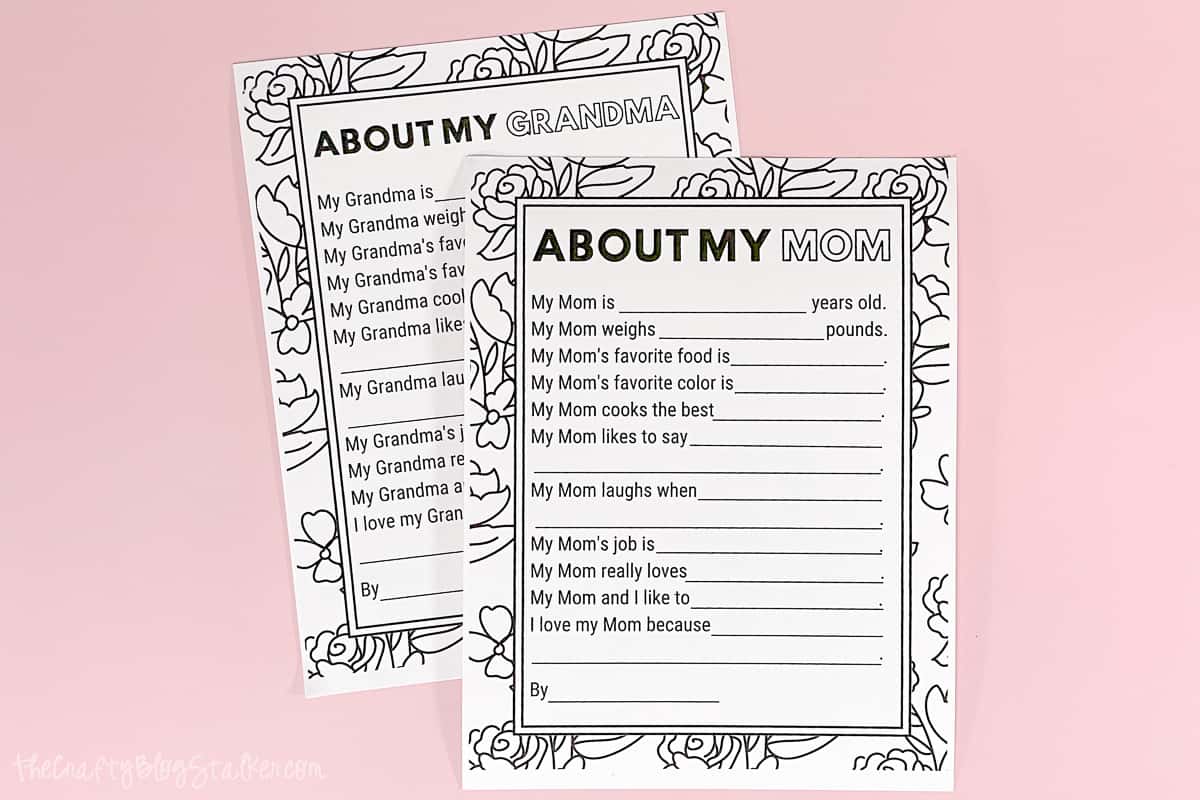 Our printable questionnaire is a thoughtful and meaningful way to celebrate the special moms and grandmas in your life.
With just a few simple steps, you can create a personalized and lasting gift that they will cherish for years to come.
Great for classroom use in schools and Sunday school.
So why wait? Get your printable questionnaire today and start making this Mother's Day extra special!
More Mother's Day Ideas:
Crafting and DIY are what we are all about here at The Crafty Blog Stalker, and we have several tutorials to show you how!
We also have more Free Printables!
Happy Mother's Day!
Our Printables Essentials:
Follow TCBS
The post Mother's Day Questionnaire Printable for Mom and Grandma appeared first on The Crafty Blog Stalker.