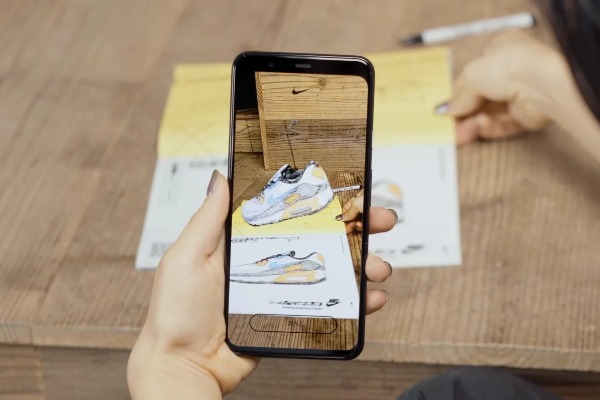 Image via AKQA
Nike has released a
Create with Air Max
AR-enabled zine with digital agency AKQA in Japan.
The zine goes hand-in-hand with the launch of the Nike Air Max 2090. It will allow users to customize the iconic sneakers according to their tastes.
With the
coronavirus pandemic
encouraging people to stay home to curb the virus spread, the AR technology aims to help the brand advertise its new launch with a digital twist.
The mixed-reality experience will feature interviews, stories, and works by fans. The printed zine also details the inspiration behind Air Max with black-and-white illustrations.
Fans can use the AR feature by scanning the blank shoes via their smartphones, which will generate a floating AR model. As sneakerheads color on the page, the 3D model will change accordingly to display their creations. Fans can then share their completed creation on their social media platforms.
The 56-page
coloring book
is now being distributed across Nike stores in Japan.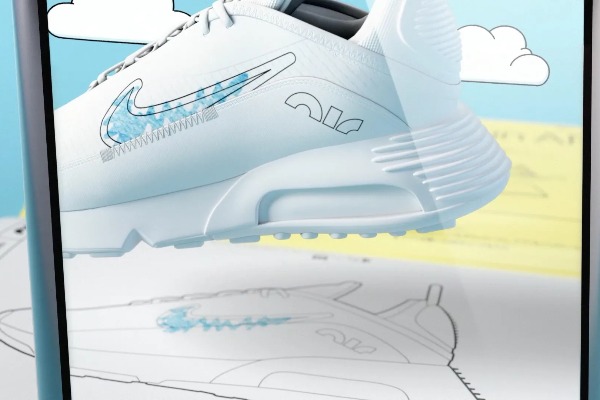 Image via AKQA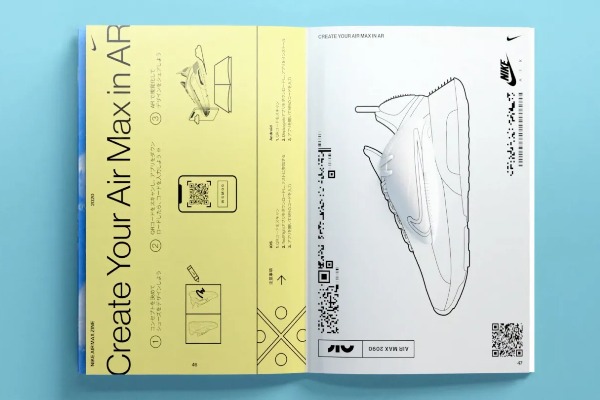 Image via AKQA
[via
B&T
, cover image via
AKQA
]