Hello friends, this is Smitha! I love using my Dual Brush Pens to sit down, relax, and color. I'll show you how easy it is to fill a page with watercolor art.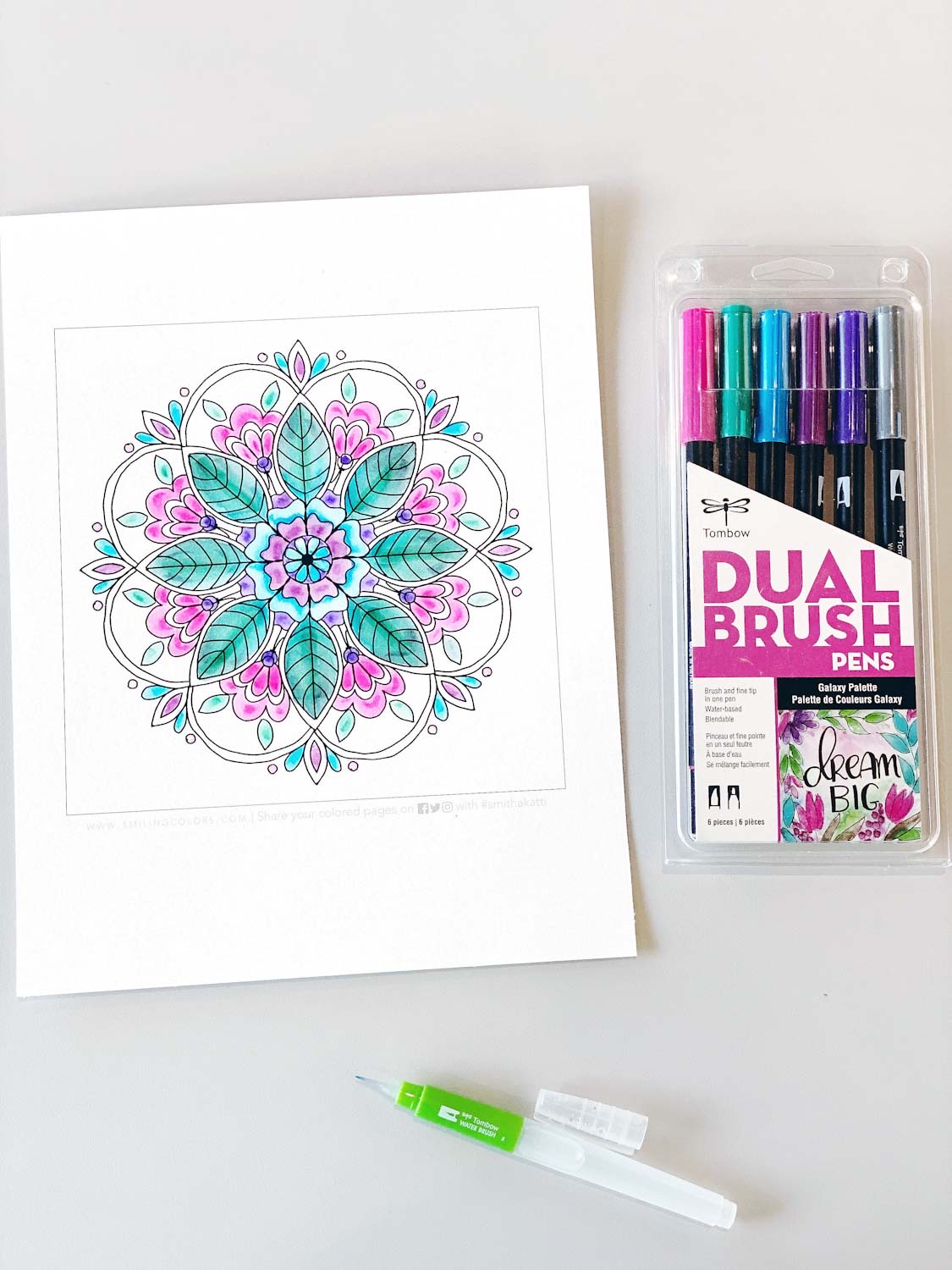 Material list:
Step 1:
The Tombow Dual Brush Pens have water-based ink, and therefore are great for watercoloring! To be able to spread the marker color with water, you need to use a good mixed media or watercolor paper.
I've printed a few mandala coloring pages on watercolor paper (you can download them from my blog here). You might also find my post with tips for Printing on Watercolor Paper helpful.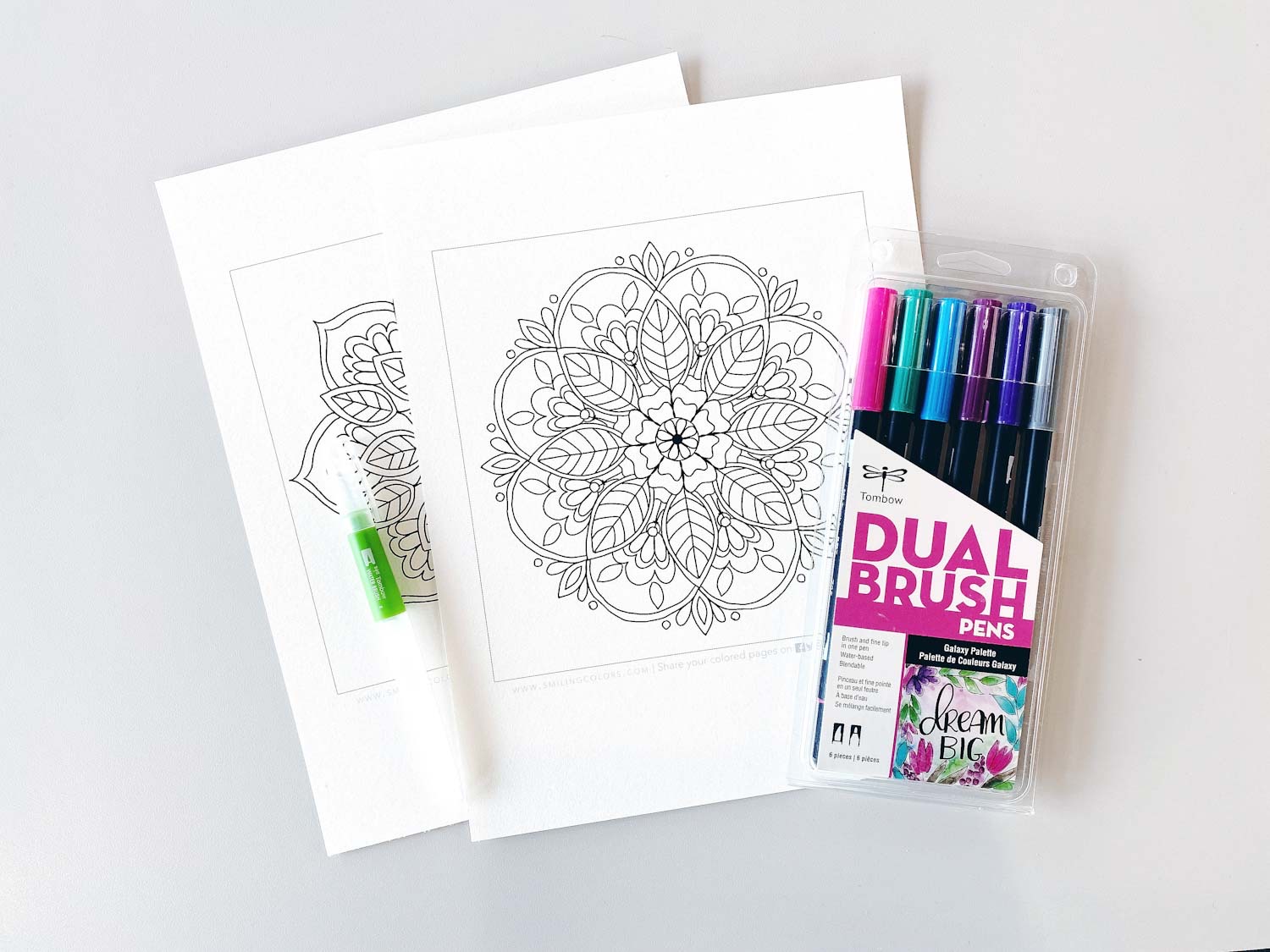 Step 2:
Using the brush tip of the Dual Brush Pens, apply color to the design.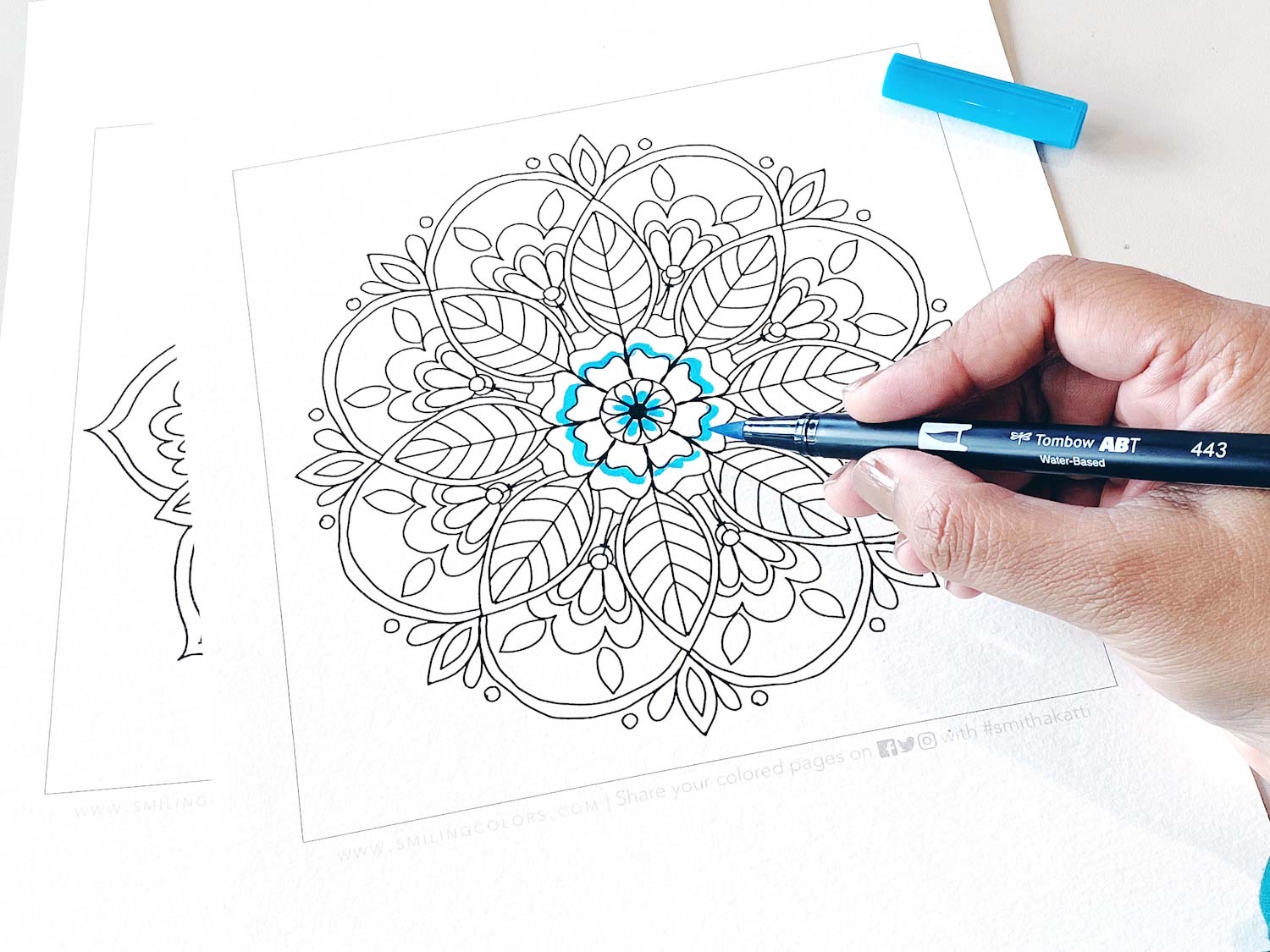 Step 3:
Since the Dual Brush Pens have a water-based ink, you can drop water from the Water Brush onto the paper and paint to soften the marker color and create watercolor effects.
Now, simply repeat these last two steps to fill the entire page with color and enjoy!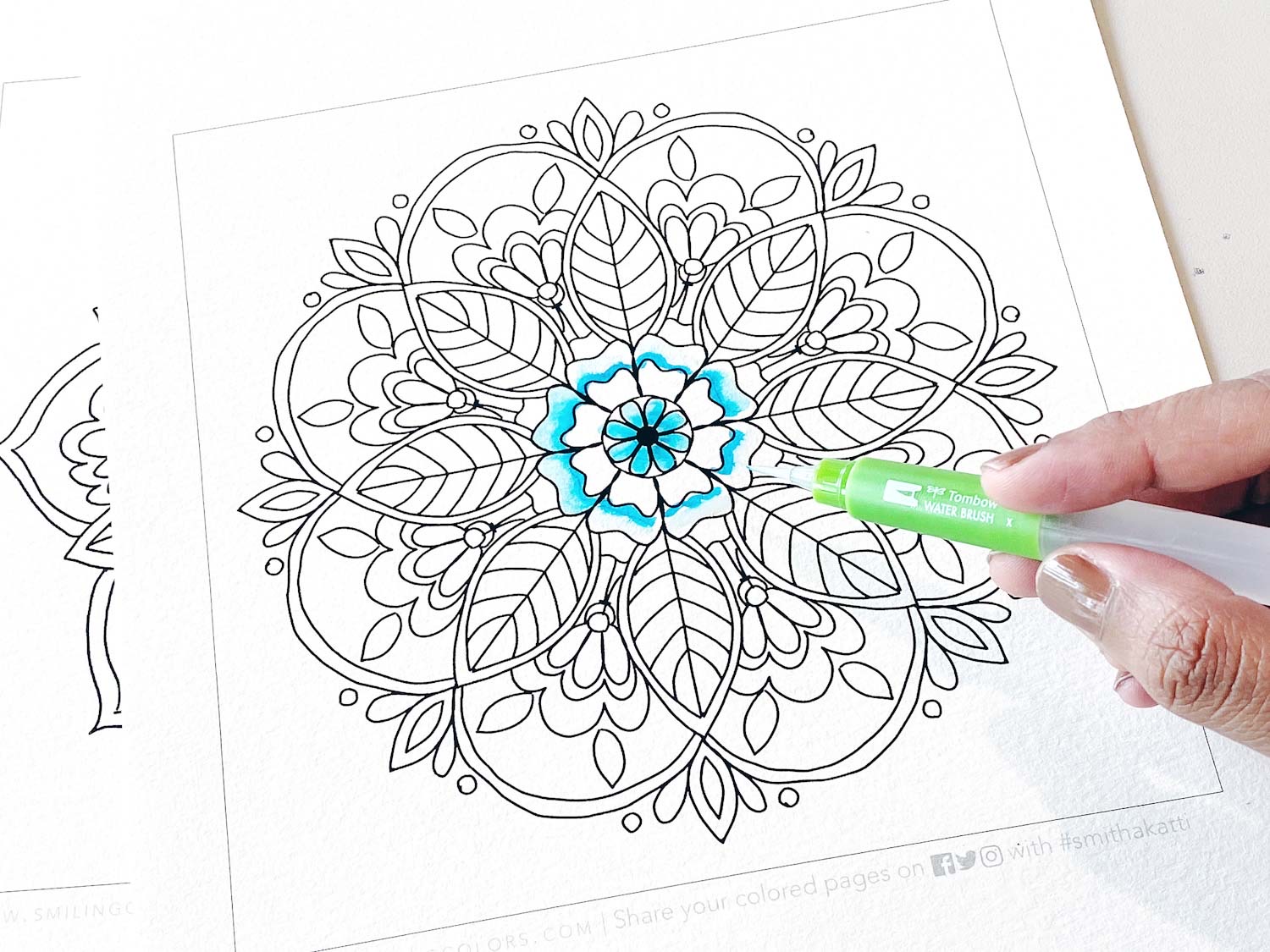 TIPS FOR WATERCOLORING:
You can also mix the Dual Brush Pen colors directly on the paper. Apply a few different marker colors onto the paper, and then gently blend the colors with your Water Brush.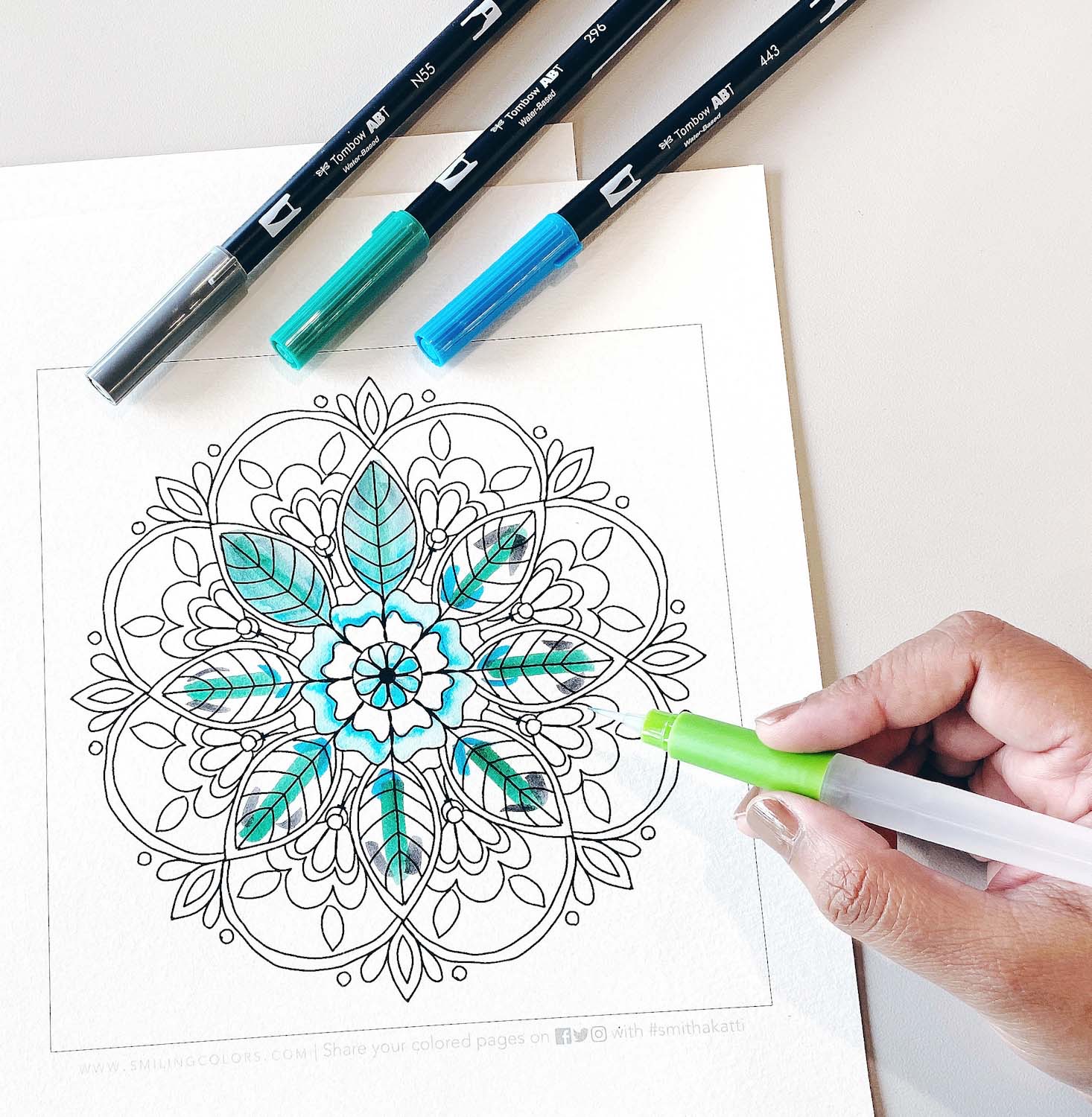 Try using a 6-pack or 10-pack of Dual Brush Pens. The marker colors are pre-chosen to match each other and you will always get great results!!
My final tip for you is to add just enough water to spread the marker color. If you add too many drops of water onto the page, you will have to wait for each area to dry before coloring the adjacent area. Also, the water and colors might bleed into each other and look messy.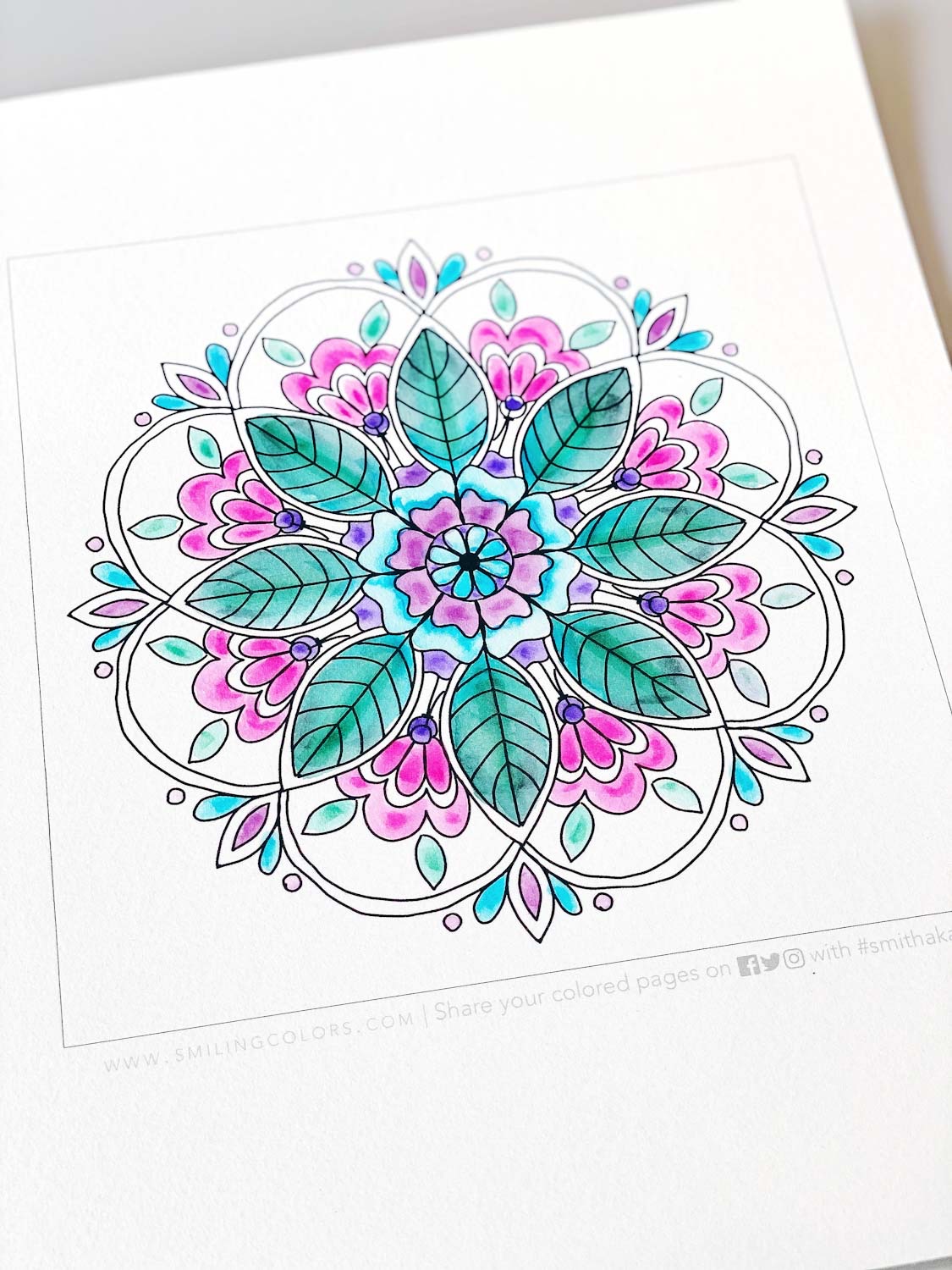 Coloring in this page was so satisfying and enjoyable! A great way to play with your art supplies and recharge. Let me know if you have any questions about this technique in the comments below. I'd be happy to answer!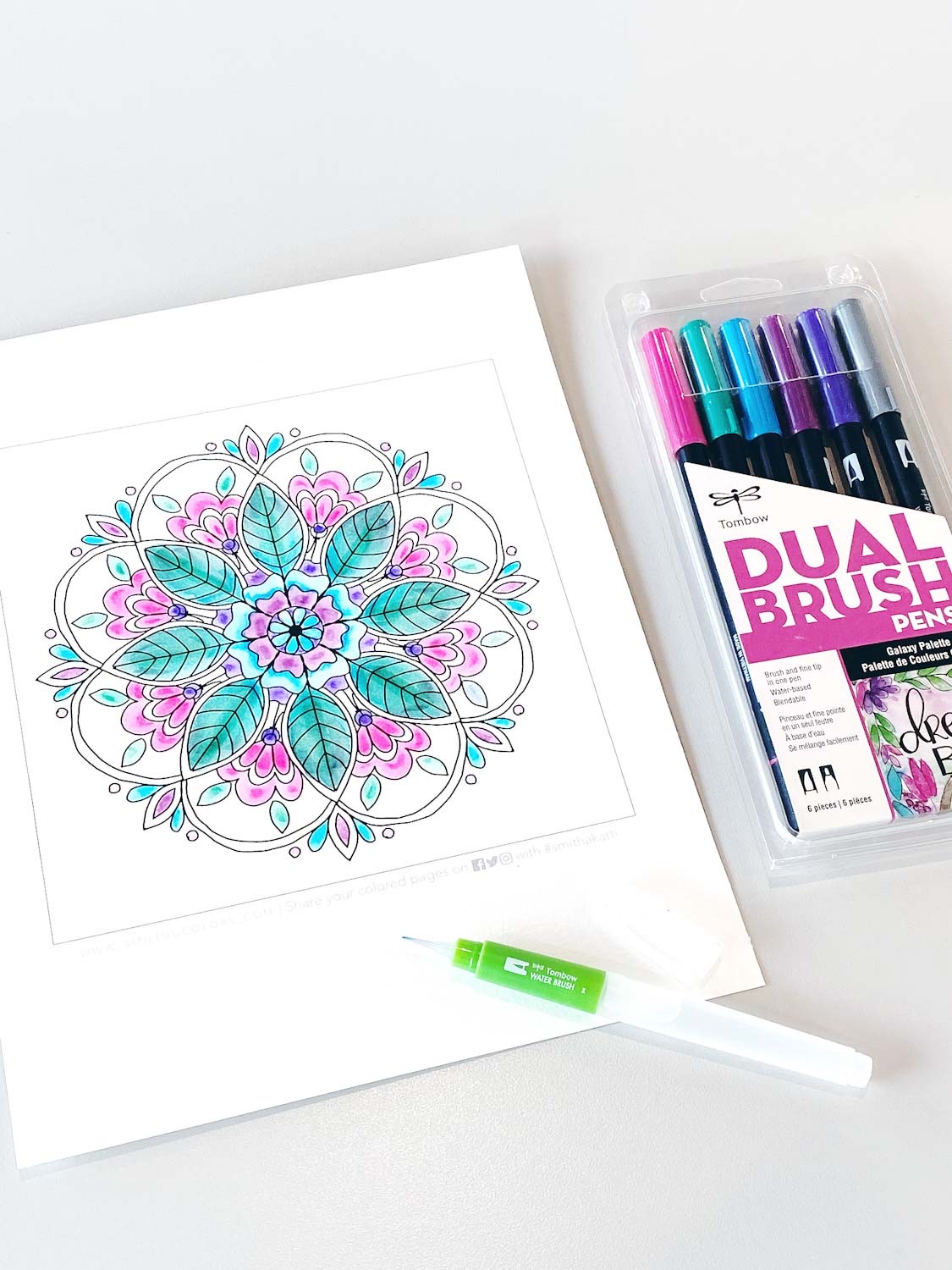 ALSO READ: Blended Watercolor Lettering With Dual Brush Pens
Happy crafting!
Smitha
Find me on Instagram: @smithakatti
The post Watercolor Using Dual Brush Pens appeared first on Tombow USA Blog.