Add to Cart: Personality heels, swim-to-shore suits and all things pink
The internet is full of nooks, crannies and crevices filled to the brim with things to look at, things to drool over and — cue blood-curdling screams from the tiny bit of plastic I carry on my person that, somehow, lets me have nice things — things to buy. Add to Cart is a monthly repository of just that; a virtual treasure hunt of things that are currently on my mind — and loitering in my cart.
1. She's head-to-heels all personality
It's not that I don't want to slip into a pair of heels; that's not true at all. But, speaking on behalf of all retired Snapchat users, I'd hate to break a streak — mine lined with AF1's and platform flip-flops — with a pair that's just mediocre. Plain black pumps? Please, no. Beige stilettos? Snore.
What's not REM-inducing, however, is a whole slew of footwear steeped through with capital-P personality. A pair I'd personally like to see on foot: anything Amina Muaddi, which look like the kind of very fantastic heels a precocious child might doodle under princess ballgowns and fluffy eyelashes.
2. Brand to Know: Pura Utz
If our personal sections of the internet ever did intersect, you'd probably also have beaded wares follow you in between walls of text; haunting webpages you frequent; astride Instagram posts poised as something you've already liked.
Because I, too, wandered into the bead purveyors of Sham Shui Po with a friend in tow; and I, too, had a moment of whimsy, thinking friendship bracelets, necklaces, phone straps were easy to make. Well, they are, but they wouldn't be as good as the ones Pura Utz (meaning "pure quality" in the Mayan dialect) makes.
Pura Utz's cheery collection of beaded accessories — often, strung along in tiny fruit, vegetable and smiley charms — is at its core, an empowerment project; so baptised by founder Anna Andrés, who works to provide full-time, gainful employment to a team of more than fifty women in Guatemala.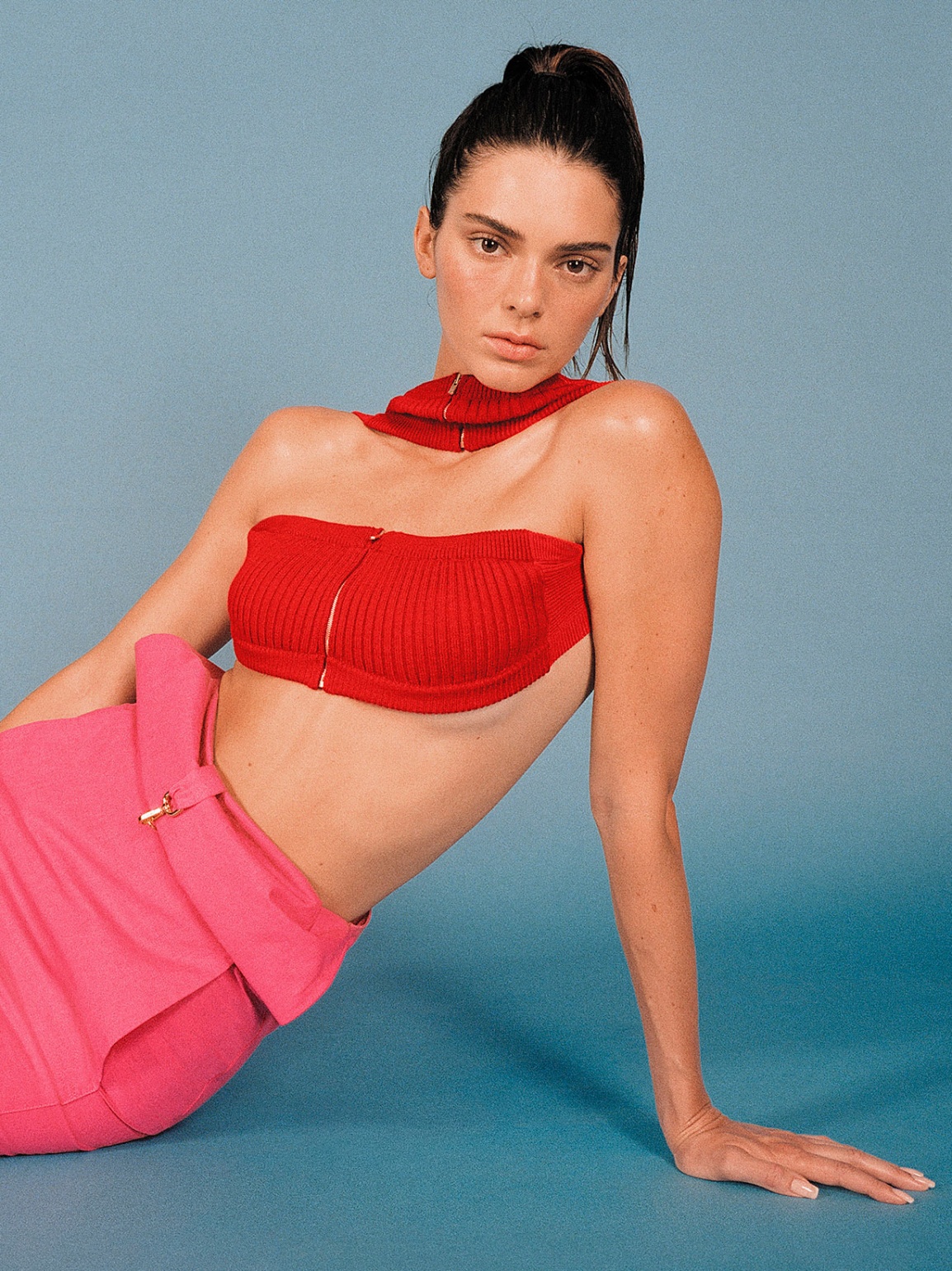 3. Pinking about you
Did anyone also get a magenta-pink tsunami of that fuzzy Jacquemus cardi on their Instagram adventures? You know, the one tethered together mid-chest by sheer will; the same photo Evan Mock said was "super hot"?
If Jacquemus is to be believed — and, if you've ever been temped by a teeny-tiny one-AirPod-capacity bag, you've been ensnared, don't lie — then the pinkest pink you can muster is officially colour of the season. Because Kendall Jenner says so.
4. Cut it out
There are quips to be said about how sex sells; how punctuated slivers of skin tantalise, hypnotise, mesmerise, scandalise — and all the other suffix-ises that signify varying degrees of outrage.
In recent memory, however, cut-outs on ready-to-wear are landing in spaces a little less dedicated to vulgarity and a little more in tribute to very creative pattern-work. Nods to detail and craftsmanship are often attributed to things added: embroidery, beading, the works. Taking away, though, takes consideration. Takes time. Takes careful manoeuvring.
And still: pretty sexy. I'll sell you on it.
Feeling positive about negative space
5. Put a cap on it
Call it time-out; call it a sabbatical. Call it paid annual leave — please oh please, may I have more — but my rotation of bucket hats is feeling a little tired lately. There will always be a soft spot in my heart (and on my head) for a baby brim, but lately, there's just something so easy, so comforting about the curvy duckbill of a humdrum baseball cap. The best kind? Something you've unearthed from your dad's wardrobe, emblazoned at the crown with a logo of a company no longer in business.
If you want to steal styling tips from a legend, Princess Di wears hers with a blazer thrown over a sweatshirt and jeans snugly tucked into cowboy boots. As does Emily Oberg, probably.
Your everyday antidote to bucket-hat saturation
6. Swim to shore
As someone who's already waxed rhapsodic about her possibly misplaced infatuation with Ocean Park, you'd be right to surmise: a trip to the brand-new Ocean Park Water World is in my very near future.
Also, as someone who abhors the song-and-dance of feigning modesty as you attempt to shift and shimmy into a swimsuit under a towel wrapped around your shoulders; as you, then, try your darnest not to turn your gaze towards a direction that might get you: one, an eyeful; or two, direct eye contact, swimsuits that also stand in as wear-out tops are the solution. Just drop trou and go!
Just add sun, sweat and salt
(Header image courtesy of JACQUEMUS)
The post Add to Cart: Personality heels, swim-to-shore suits and all things pink appeared first on Lifestyle Asia Hong Kong.