Best Wireless Speakers for Around $100
Models from Bose, Edifier, Ikea, JBL, and Sony offer solid sound at appealing prices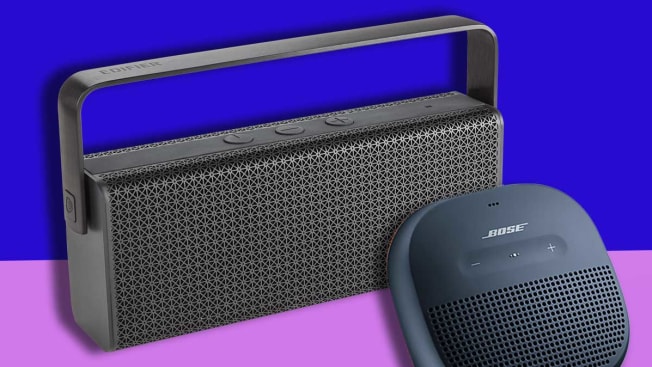 By Allen St. John
One of the great things about today's wireless speakers is that it's not hard to find a model that's just plain cheap. For less than you might spend filling your freezer on a trip to Trader Joe's, you can now buy a versatile wireless speaker with satisfying sound.
The options below all cost around $100. But beyond sharing a similar price, they're a varied group. If you're looking to fill your home with music, there's a budget-priced WiFi-only model that can work as part of a sophisticated multiroom system. If you want a speaker to toss into a backpack or a beach bag for a trip to the pool, we have that covered. If you like to listen to podcasts on the go, there are tiny speakers that fit in your pocket or clip to a backpack for a ramble through the park. And the ones that cost a bit over $100 were chosen because they're especially good performers, and well worth the extra 20 or 30 dollars, especially because quality speakers don't become obsolete quickly and can deliver great sound for years.
Despite that diversity, all the models we highlight deliver enjoyable sound quality combined with formidable functionality, which means real value for the money. Our trained testers took each of the speakers into our dedicated audio labs, where they were evaluated for ease of use, versatility, and most of all, sound quality. And as always, Consumer Reports bought all the tested speakers through regular retail channels, the same way we purchase trucks and TVs.
Ikea Symfonisk Bookshelf
This bookshelf speaker by the Swedish furniture giant is a solid performer on its own. And at $120, it's also the cheapest way into the Sonos circle of models that work together to create a multiroom system.
The Ikea-designed box—which can serve as a light-duty bookshelf when mounted horizontally on a wall—doesn't look much like other Sonos models, but when it comes to sound and function, there's a definite family resemblance.
Our testers report that the Symfonisk speaker delivers clear trebles that make cymbals shimmer, a balanced and detailed midrange that lets you hear the nuance in Taylor Swift's vocals, and bass that's musical although not especially deep. The sound quality falls just a bit below that of the Sonos One SL, which costs almost twice as much, but the gap is so subtle that most listeners probably won't notice the difference. And, our testers add, this second-generation model sounds just as good as its predecessor.
With Sonos' easy-to-use smartphone app, it's simple to add the Ikea Symfonisk into a Sonos-based whole-house system, which allows you to listen to the "Fly on the Wall" podcast (about what happened behind the scenes at "Saturday Night Live") in the kitchen while the kids blast Olivia Rodrigo in the basement.
Keep in mind that, like Sonos' other home wireless speakers, the Ikea Symfonisk lacks Bluetooth capability; it needs WiFi to function. And there's no rechargeable battery, so you'll need to position the speaker near an outlet. The model fared better in our ratings than Ikea's other, more expensive Sonos-compatible options: the Ikea Symfonisk Lamp ($230; it is actually a lamp) and the Symfonisk Picture Frame, $220, which doubles as a piece of wall art.
Ikea Symfonisk Bookshelf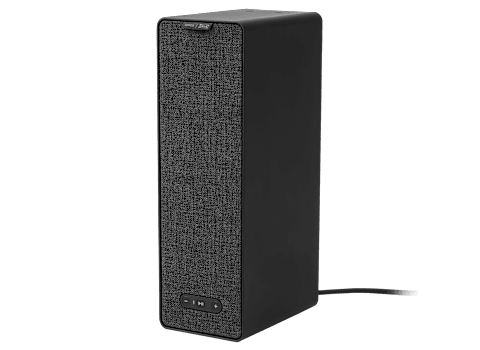 Bose SoundLink Color II
Basic isn't necessarily a bad thing. The Bose SoundLink Color II lacks some of the fancy features found on other relatively inexpensive portables. You won't find flashing LED lighting and sound effects, for example. But the model does what's important; it simply sounds good, with powerful sonics that belie its modest size and price.

Our lab testers report that the bass has impact even if it doesn't go super-deep, and the midrange and trebles are generally quite smooth, which can make long-term listening a pleasure rather than a chore. Or to put it another way, if you just want to listen to "Walking on Sunshine" while sitting out in the actual sunshine, the Bose SoundLink Color II might just be the speaker for you.
On the usability side, our testers find the Bluetooth pairing to be easy and intuitive. Note, however, that the IPX-4 certification makes the Bose SoundLink Color II splashproof rather than fully water-resistant like, say, the similarly priced but dunk-safe JBL Flip 5. (Consumer Reports doesn't test speaker manufacturers' water-resistance claims.)
Bose SoundLink Color II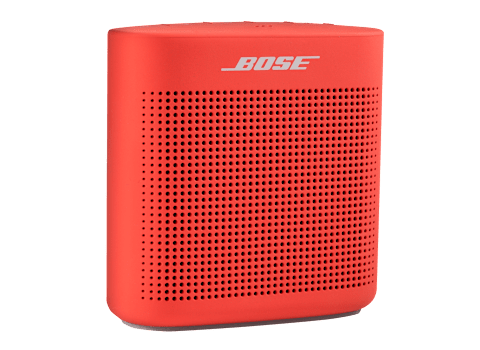 JBL Flip 5
Don't be fooled by the low price: The JBL Flip 5 is a lot of speaker for the money and a smart choice if you want a model that's rugged and portable but also sounds good.
The classic cylindrical design takes up relatively little space in a beach bag or on a picnic table. And it comes in a variety of fun colors, just in case you want to coordinate with your favorite beach towel. If you want to take personalization to the next level, you can even order a fully customized one-off Flip 5 from JBL for only a few dollars more.
The company claims a battery life of up to 12 hours, and the JBL Flip 5's claimed IPX7 water-resistance rating means it should survive being fully submerged, which makes it perfect for an afternoon by the pool or when a sudden shower or spilled drink is a risk.
Compared with the very best-sounding portable speakers we've tested, the JBL Flip 5 has a few shortcomings. The bass is a bit boomy, and the trebles are somewhat subdued. But when played outdoors and in other casual environments where a speaker like this is likely to shine, the Flip 5's laid-back sound encourages you to just hit shuffle and let the tunes keep coming.
JBL Flip 5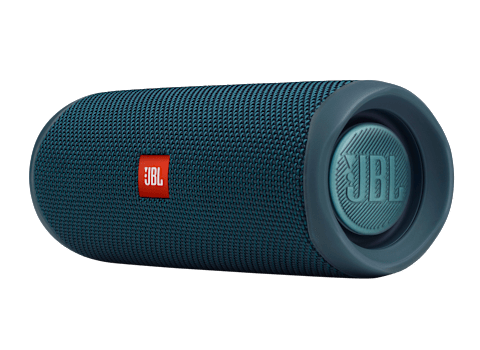 Sony SRS-XB23
The Sony SRS-XB23 proves that sometimes less is more.
The wireless Bluetooth speakers from the manufacturer's previous generation were laden with bells and whistles, including colorful LEDs that pulsed with the music and digital sound effects that would bleat when you beat on the device. Those features were kinda fun but ultimately beside the point.
A speaker should be all about filling your life with music, and the much more straightforward Sony SRS-XB23 performs that primary function admirably. It's a midsized portable speaker that nestles easily in a backpack, and it checks a lot of boxes: It's relatively inexpensive. It's water-resistant, Sony says. And it sounds quite good. Our testers report that the low bass is a bit lacking, and the midrange is missing some of the clarity of the very best portables. But on balance, the Sony's sound is very satisfying, especially given the modest price.
Sony SRS-XB23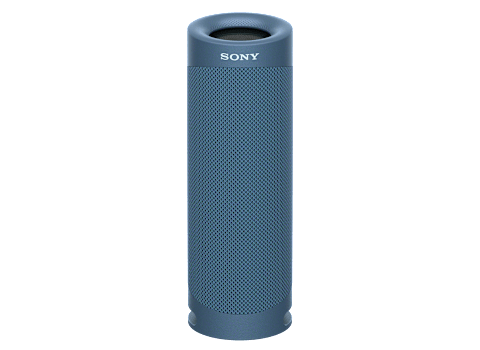 Edifier MP700
Edifier is probably best known for its high-performing S1000MKII speaker, which tops our wireless speaker ratings, but the MP700 illustrates that the company can provide decent performance at a much lower price.
Our testers have found a few sonic faults with the small Edifier. The bass doesn't go deep and the all-important midrange (the neighborhood in the sonic spectrum where most vocals and instruments live) is a little muffled compared with that of more expensive speakers. The model does, however, deliver enough volume to fill a midsized room.
Our testers say the Edifier MP700 is easy to pair. The controls are large and prominent, but they're not quite as intuitive as those on some other speakers. The model also features a handy 3.5-mm jack that allows you to plug in a music source without Bluetooth.
The model features robust construction topped off by a subtly retro aluminum grill that will look good just about anywhere. The elegant metal handle can also double as a stand to angle the speaker upward and serves as a reminder that the Edifier MP700 is easily portable.
Edifier MP700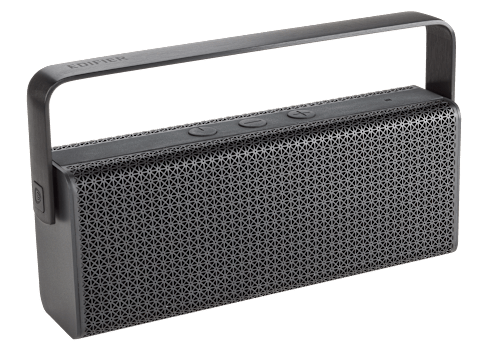 Bose SoundLink Micro
If you need a speaker that's not just portable but also so small it positively demands you take it along, look no further than the Bose SoundLink Micro. At just under 4 inches square, the baby Bose can easily strap onto a backpack, bicycle handlebars, or even a stroller.
The model falls somewhat short of larger and more expensive options in our sound-quality testing, but it's enjoyable to listen to. Our testers report that the midrange is smooth but not super-detailed. The bass doesn't go particularly deep, but that's a trade-off you have to expect in such a petite speaker. If you want a better-sounding Bose speaker in a somewhat larger and more expensive package, check out the Bose SoundLink Color II above.
The Bose SoundLink Micro wears a silicone cover in orange, blue, or black, and according to Bose it meets IPX7 water-resistance standards, which means it should survive a shower or a not-so-deep tumble into a kiddie pool.
Bose Soundlink Micro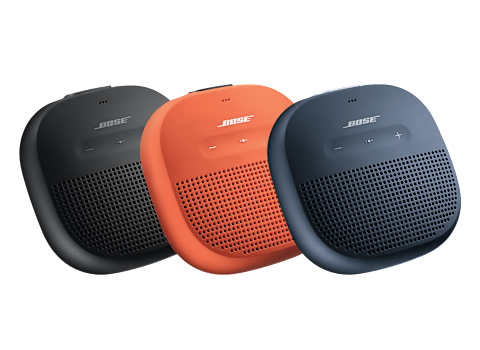 Sony SRS-XB13
The pocket-sized Sony SRS-XB13 is a bargain. You can almost buy a pair of them for $100.
That low price makes the model a great gift, not to mention a speaker you can give to a kid who might not be super-careful with it. It's a take-it-anywhere music source you can cart around without worrying about it getting lost or taken.

Given the $50 price tag, it's not surprising that the Sony SRS-XB13 has a few sonic limitations. The bass, as you might expect from something so tiny, isn't very strong, and the midrange and the trebles lack the smoothness and detail you'd get from more expensive models. The speaker does deliver a decent amount of volume, at least if you're listening in a small room.
The SRS-XB13 also features IXP67 water resistance, which means it can survive a modest dunking and it should repel dust. The lanyard-style strap makes the tiny Sony easy to carry around, and the device comes in six fun color options, ranging from basic black to coral pink or powder blue. The taupe is a surprisingly sophisticated color choice.
Sony SRS-XB13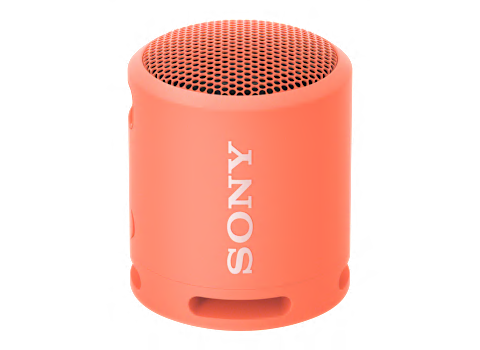 JBL Clip 4
The JBL Clip 4 is hardly the best-sounding speaker we've tested. It's even worlds away, sonically speaking, from the Ikea Symfonisk, $99. But it does have two important things going for it: It's inexpensive, and it's small.
The model fits easily into your palm and features a carabiner that clips onto a backpack or a beach bag. JBL claims an IPX 67 rating, which means the speaker is both water-resistant and dustproof. Our testers say the JBL Clip 4 is easy to pair, and the prominent controls make it easy to turn up the volume.
Sonically, the model is somewhat challenged. The highs are a little sizzly, the midrange is a bit nasal, and there's not much bass to speak of. The performance falls well short of the similarly sized but significantly more expensive Bose SoundLink Micro.

The JBL Clip 4 is hardly the right tool for a dance party or careful listening of any kind. But if you're taking a walk or bicycle ride and want to bring along your tunes (or, better still, your favorite podcast), the JBL Clip 4 will do so both cheaply and cheerfully.
JBL Clip 4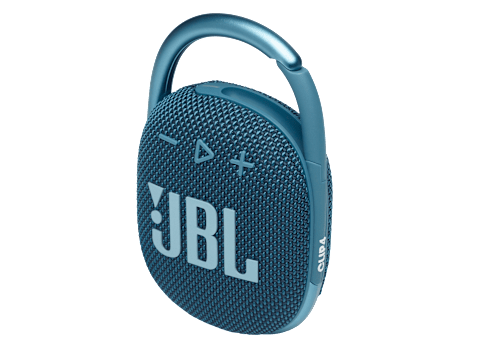 Consumer Reports is an independent, nonprofit organization that works side by side with consumers to create a fairer, safer, and healthier world. CR does not endorse products or services, and does not accept advertising. Copyright © 2022, Consumer Reports, Inc.