4
min read
"We know we can offer every single thing that [other pharmacies] offer, but they can't offer what we offer." Alex Singh CEO 
Alex Singh is not your typical business owner-CEO-pharmacist. He wears black slacks and a sweatshirt while answering locals' questions about their medications. He is a certified barista and encourages everyone to visit Little Guyana Cafe and Pharmacy, even if they don't plan to buy anything. 
Opening this seemingly strange business in his childhood neighborhood of Richmond Hill, Queens, recently named Little Guyana, was his dream since he realized how efficiency-based pharmaceutical care was affecting the Indo Caribbean community. 
"None of the pharmacies know the patient, get to know the patient, or even understand how to talk to the patient," Singh said. 
He experienced the treatment firsthand while working as a pharmacist in big chains and local businesses.
"I could give them a bag and they could walk out of here, but there's no benefit if they don't understand the use and the outcomes," he said. 
Singh was determined to fill those gaps between community care and individual needs — Little Guyana Cafe and Pharmacy, the only West Indian-owned pharmacy and cafe in the area, was the result. 
Even a month after the grand opening, the neighborhood still seems confused. A McDonald's and a Walgreens are feet away, and "cafes" and "pharmacies" don't usually fit together. Yet, this business combines Indo Caribbean culture, medical services and cafe vibes and stands tall among the roti shops, bars and convenience stores that line Liberty Avenue and Lefferts Boulevard.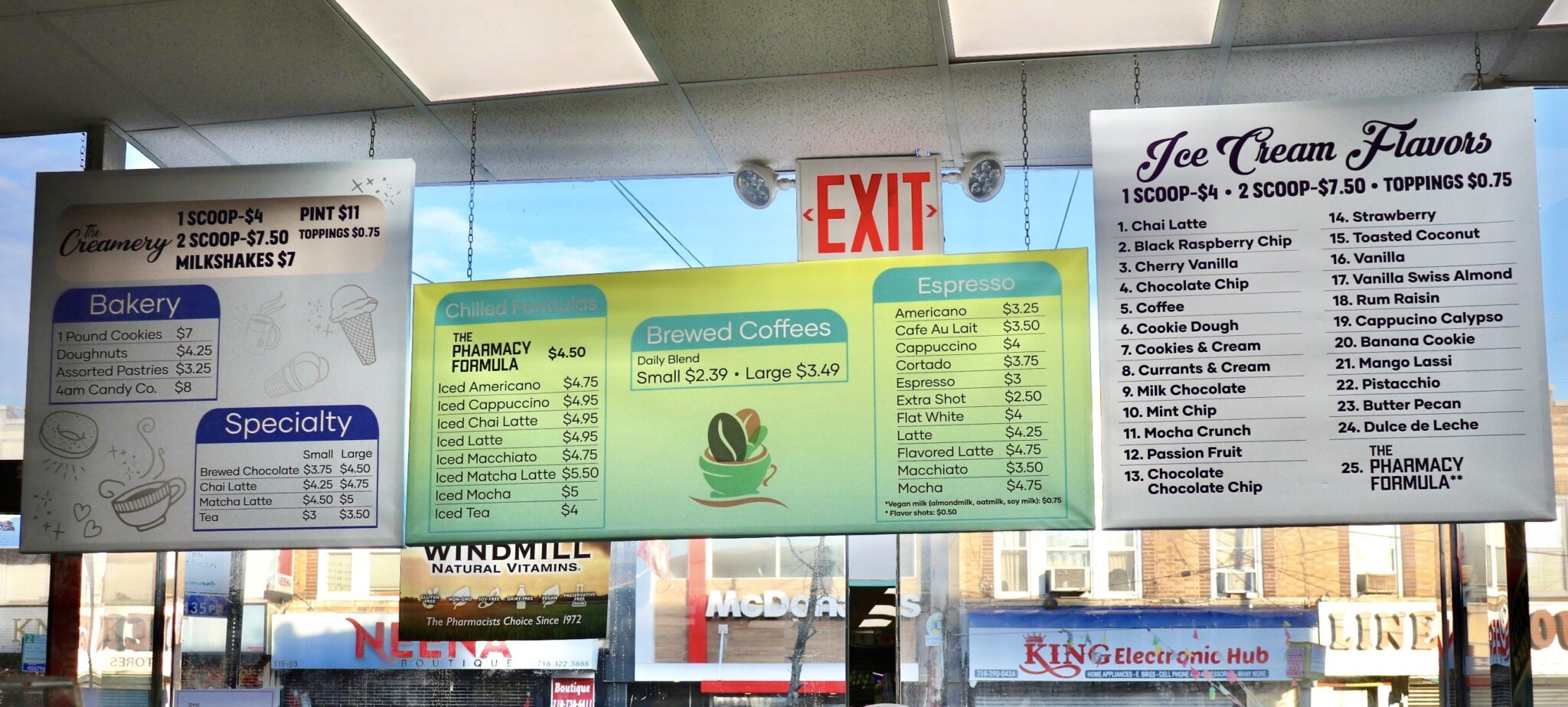 But when Singh fell in love with cafes during pharmacy school, he remembered how much he hated the pharmacy as a kid — the idea came to him. 
"Imagine a kid coming into the pharmacy, sick, not feeling well. But, on his way out, he can get a scoop of ice cream or a hot chocolate," he said. 
Before opening, his priority was giving back to the West Indian community and addressing their needs. He tried to make it feel like home by playing old Caribbean tunes on the speaker, answering every question about medication and carrying traditional Indo Caribbean remedies like Limacol and Buckley's. The remedies, Singh said, make elderly customers emotional. Recently, a woman told him that she hadn't seen a product the pharmacy carried in twenty years.
When customers enter, they make a beeline for the Indo Caribbean products. Then, as they make their way to the register, they notice the details: competitively priced convenience items, a mural representative of the Queen's community on the back wall, and a menu of coffee, pastries, milkshake and ice cream flavors and cafe beverages toward the front. 
Combined with their unbeatable customer service, this is what Singh thinks sets his business apart. 
He's hopeful that Little Guyana Cafe and Pharmacy can become a community staple, not a place to go in emergencies only. 
"I'm trying to get rid of that white-coat stigma," he said. Offering coffee, ice cream, and a chance to dance to soca music is one way to do that. 
Recently, Singh's passion for serving the West Indian community has been recognized and supported by local officials like Adrienne Adams, speaker of the NYC Council and representative of District 28, and Jennifer Rajkumar, New York State representative of District 38, who both visited during the Grand Opening celebration. 
However, despite all of the support, one crucial aspect of his vision has yet to open: the pharmacy. 
Singh has struggled to establish contracts with health insurance companies, preventing him from carrying medication. The pharmacy will open soon, but, in the meantime, he's been offering patients medical advice. 
Part of the problem is Pharmacy Benefit Managers, or PBMs, which negotiate which drugs plans cover and how much medications cost. Patients can be forced to use a medication covered by insurance but not suited for their needs.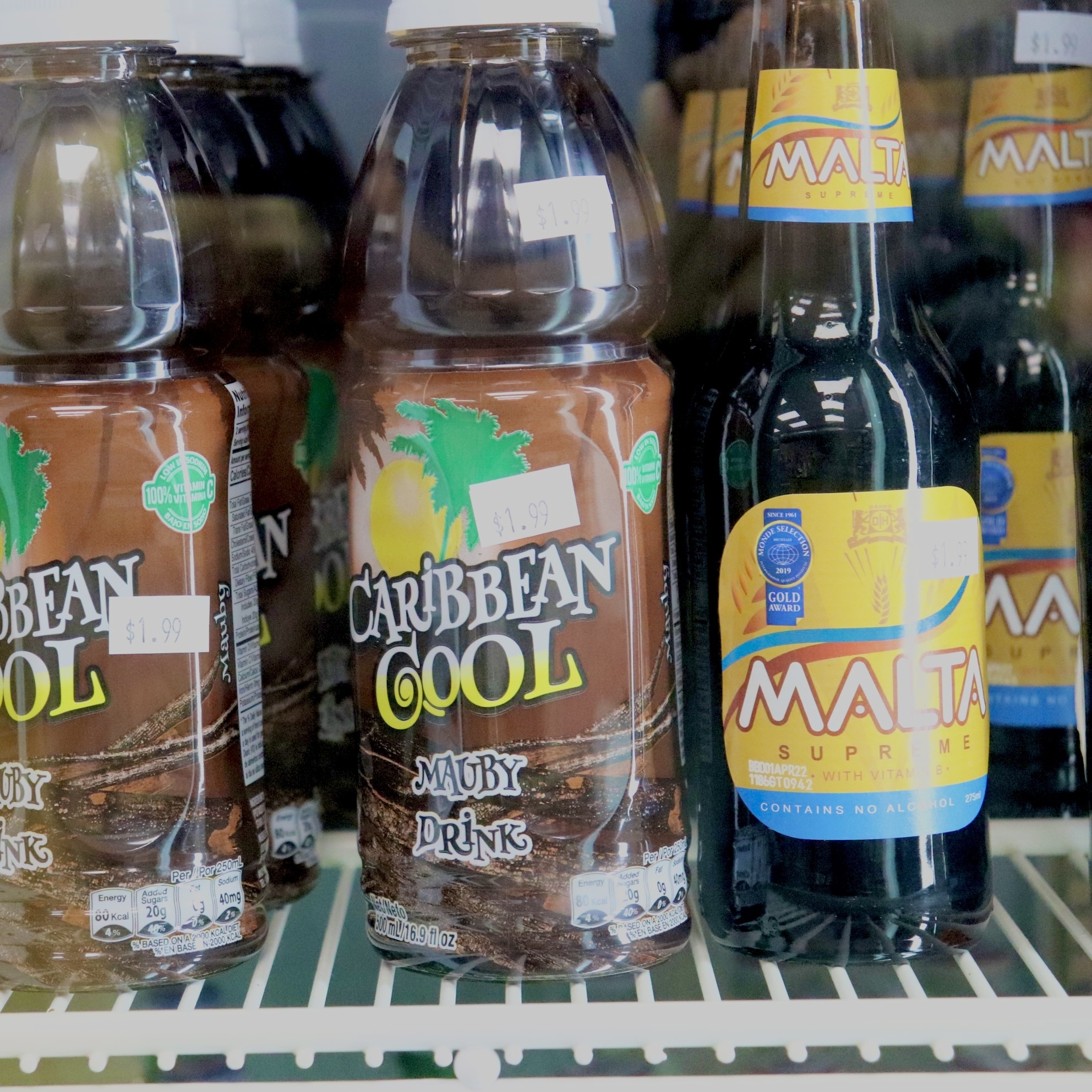 "The PBMs squeeze the independent and smaller pharmacies like myself, when it comes to reimbursements. We're losing on most of the medications we're dispensing," he said. PBMs also push patients away from independent institutions and toward chain businesses.
He hopes that representatives will keep neighborhood pharmacies in mind when they lobby and support greater oversight over PBMs because, like many local businesses during the pandemic, Little Guyana Cafe is already becoming a community staple.
In the last month, Singh's business has become a place for people of all generations. With a "retro" vibe, complete with old-fashioned coffee makers and a resident barista-pharmacist, he offers something for everyone.
Recently, Singh said a man walked into the store after returning from work, curious because he had never seen anything like it. He expected the products to be expensive but found them competitive. The man bought a coffee, then called his wife and daughter to tell them to visit the next day. 
Soon, regulars and patients started coming too. So many people are eager for us to stay in the community and they're so happy that we're here," Singh said.
Featured Image Courtesy of Usha Sookai
The post Little Guyana Cafe and Pharmacy is Bringing Culture and Meds to the Community appeared first on Brown Girl Magazine.