Cleansing your skin is an important step you don't want to skip in your skincare routine.
When I was younger I didn't cleanse my face with an actual facial cleanser. I grabbed whatever I had on hand whether it was a bar of soap, a bottle of body wash, you name it.
I thought I was doing great because I was at least washing my face. Most of my friends went to bed with their makeup on, bwah!
At this point in our lives, most of us know that we should wash our face before we go to bed, but do we wash it with the right facial cleanser? That is the question.
And while we are on the subject, we should also wash our faces long enough. Like when we brush our teeth, we can't just get in and out. I try to cleanse mine for 60 seconds to make sure my product has time to do its job, but I digress…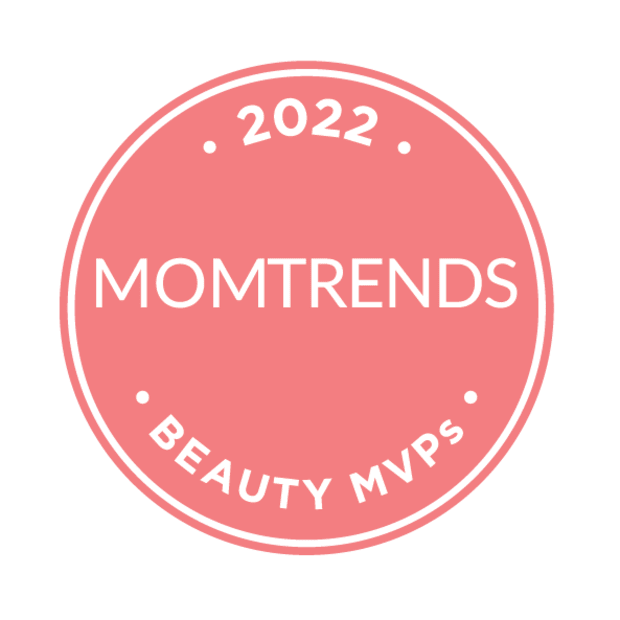 Do you really need a face cleanser?
The answer to this question is easy, yes. You really do need a facial cleanser. You need one because all the dirt, grime, and impurities that your skin collects throughout the day will build up and clog your pores, irritate your skin, give it a dull appearance, and/or even break you out.
So, back before I cleansed properly, I didn't do my skin any favors by not using dedicated products to cleanse it. Thankfully, I woke up to how important cleansing was to my skincare regimen. And now I always begin my morning and night time routines with a good. facial cleanser.
Facial Cleansers for Sensitive Skin, Oily Skin, Dry Skin and more
That being said, how do you know which facial cleanser to use? Well, it depends on your skin type and even your age.
If you have been cleansing your skin without a thought to the actual product, this beauty edition of Momtrends MVP's is for you!
So, without further adieu, let's talk about some of the best facial cleansers out there!
The Best Gel Cleanser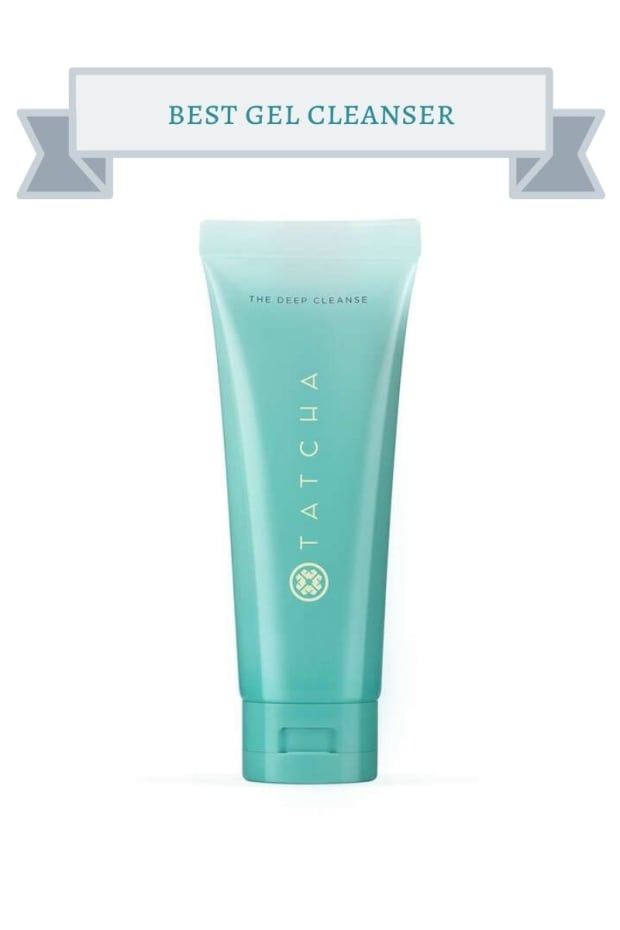 If you have oily or acne-prone skin an oil-free gel cleanser like Tatcha The Deep Cleanse could be just what you need. It minimizes oil, unclogs your pores, and deep cleans your skin.
Say goodbye to excess oil and hello to a better textured, more glowing complexion. It's a great option for those times when breakouts rear their ugly heads! I would like to think that the occasional breakout is over for me, but I know another one could be around the corner, so I plan to be prepared. Haha!
I love that The Deep Cleanse cleanser gently exfoliates your skin. It's much less irritating than traditional exfoliators, yet reveals fresh-looking skin just the same!
Get the Tatcha The Deep Cleanser here 
The Best Cream Cleanser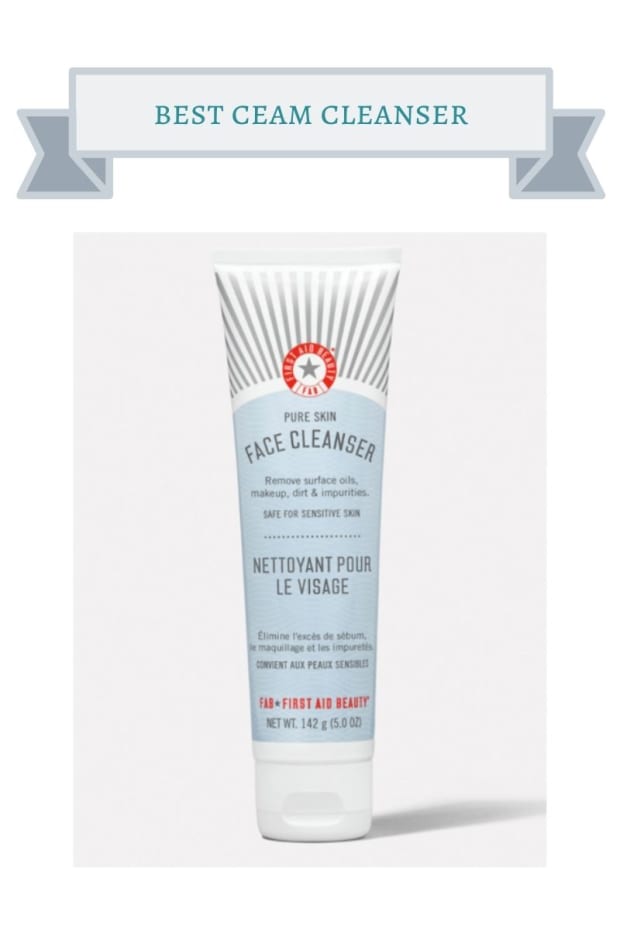 This is actually the cleanser I use currently and I love it. I have somewhat sensitive, slightly dry skin and it works great for me. So, I would say this is a cleanser that works for most skin types.
It's fragrance-free and gently removes dirt and grime from my skin without stripping it of moisture or irritating it. I have issues with redness at times and this cleanser is great at calming down irritation too!
I love First Aid Beauty Face Cleanser for all the features I mentioned above, but I also dig how it completely and easily removes my makeup. There is nothing worse than makeup showing up on my towel even after I cleanse it! Who's with me?
Get the First Aid Beauty Face Cleanser here
Get the First Aid Beauty Face Cleanser on Amazon (note: this is an affiliate link)
The Best Foaming Cleanser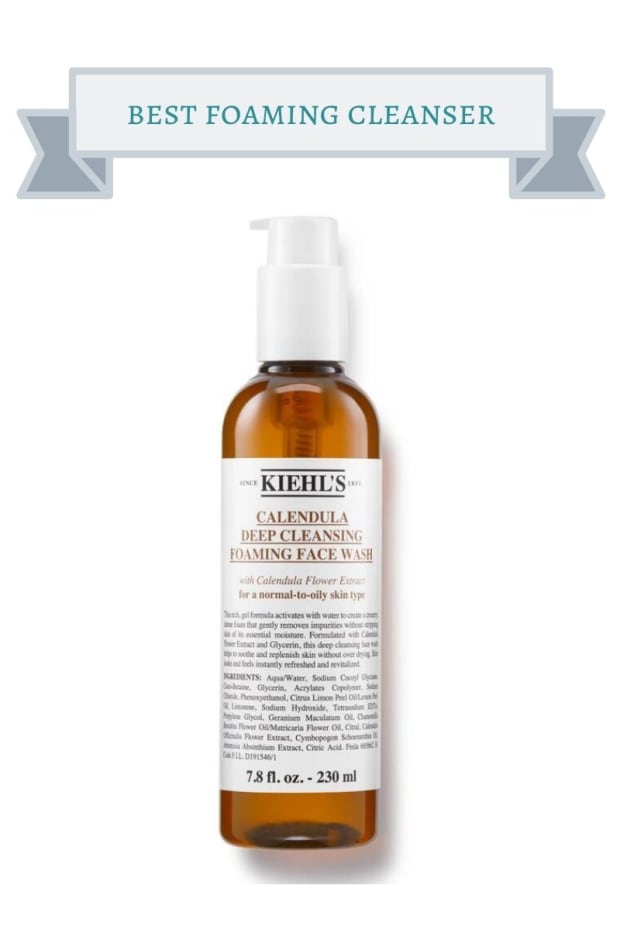 Foaming cleanser is so satisfying as you whip it up between your hands, but it can also be drying for your skin. That's why I look for formulas that have a hydrating element to it.
Kiehl's offers that in their foaming cleanser. It soothes your skin with ingredients like Calendula and hydrates with Glycerin.
I love how soothing the formula is in the Calendula Deep Cleansing Foaming Face Wash. As I mentioned, my skin gets angry from time to time so having products that calm that irritation is so important!
Get the Kiehl's Calendula Deep Cleansing Foaming Face Wash here.
The Best Cleansing Balm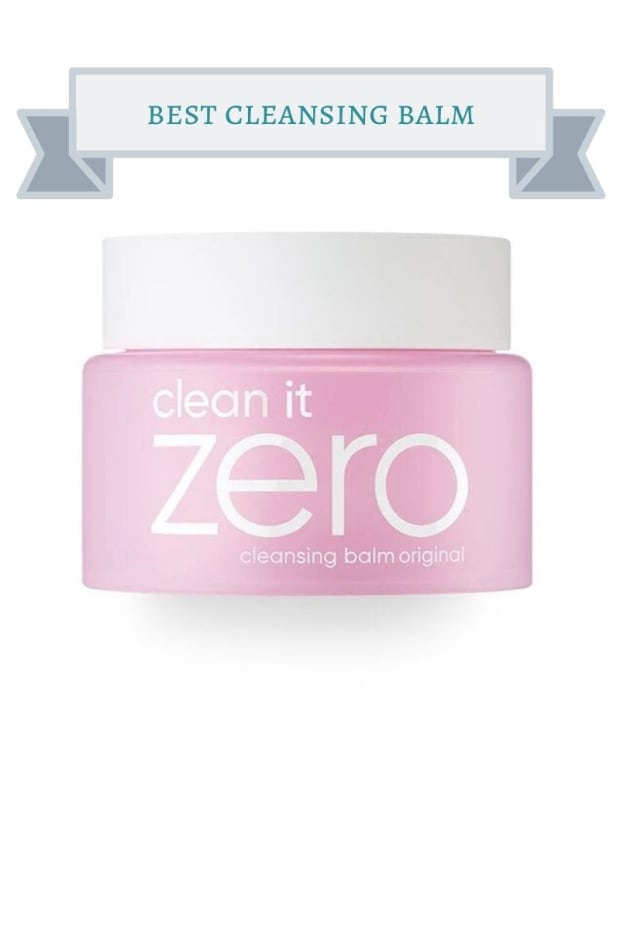 Cleansing balms are oil-based cleansers so they probably aren't for you if you have oily skin. But if you're like me and your skin leans toward the dry side, a cleansing balm could be a fun cleanser option.
I love the texture of a cleansing balm like Clean it Zero. It transforms from a thick creamy formula to oil as you apply it to your face. Not only does it feel great, but it is a champ at removing heavy makeup. It's perfect for you fellow dance moms to help get that stage makeup off! Just sayin'.
And I can't get enough of how the Clean it Zero Cleansing Balm has anti-aging properties like Vitamin C in it too. So, while I might pick it up for my dance makeup-wearing kiddo, Mom will use it too!
Banila Co Clean it Zero Cleansing Balm
Get the Banila Co Clean it Zero Cleansing Balm on Amazon here (note this is an affiliate link)
The Best Clay Cleanser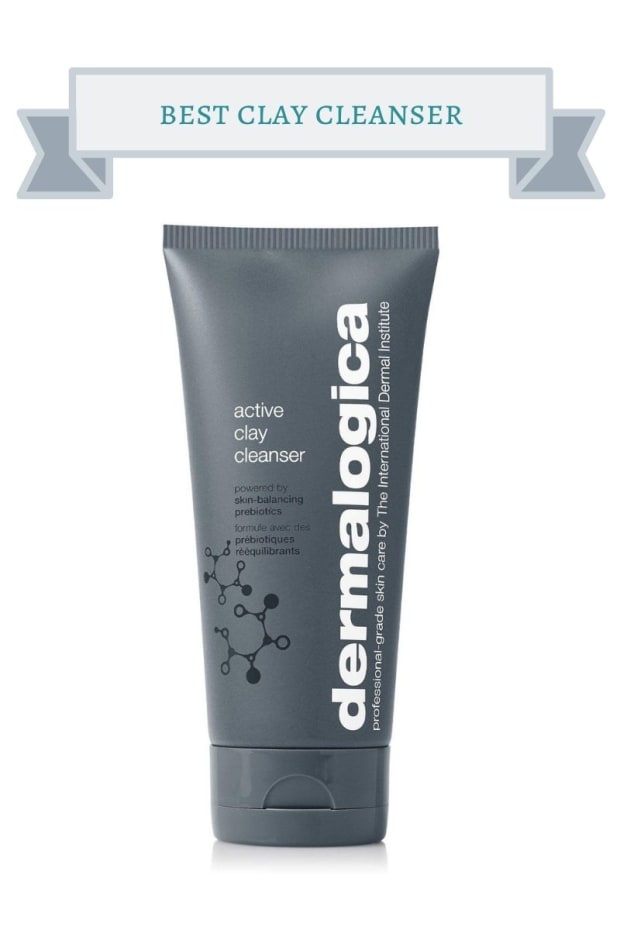 While Cleansing Balms may not be the best for oil-prone skin, clay cleansers are a different story. They work great for oily and acne-prone skin.
The clay and charcoal in a cleanser like Dermologica's Active Clay Cleanser work together to absorb excess oil and impurities.
I really like how effective the Active Clay Cleanser is, but gentle at the same time. The active ingredients refine your skin, but don't irritate it! When you have skin that experiences those over forty breakouts AND redness, a cleanser like this is a game-changer!
Dermologica Active Clay Cleanser
The Best Micellar Cleanser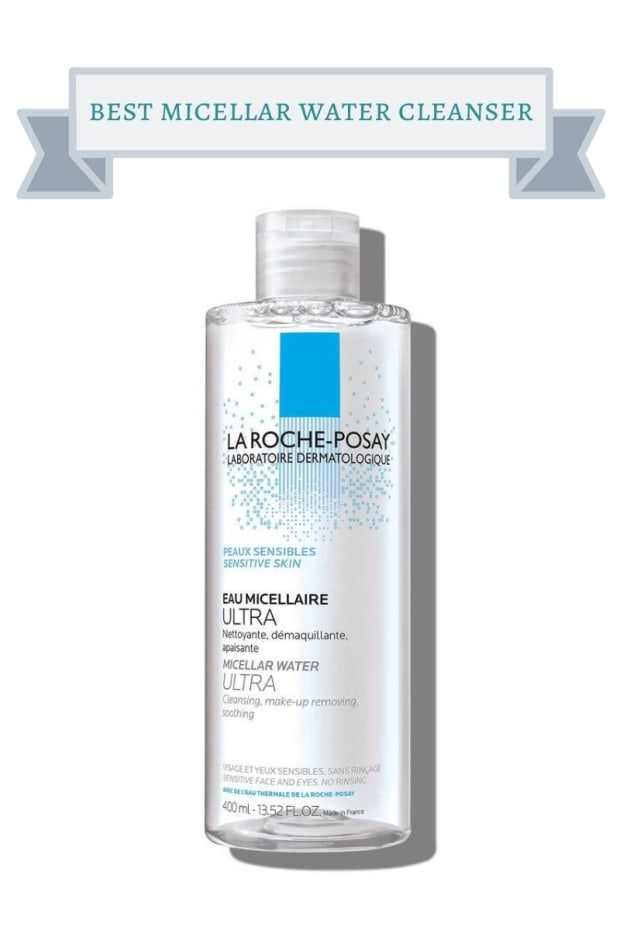 Over cleansing your skin can lead to irritation especially for sensitive skin types. Using a micellar water that you don't rinse off will soothe, cleanse and tone your skin all at the same time.
Or you can simply use a micellar water like La Roche Posay's as a makeup remover and then use your favorite cleanser in addition to it. Or you can make it a part of a double cleansing routine and use it after an oil-based cleanser like that cleansing balm!
I love how the La Roche Posay Micellar Water Ultra cleanser is made specifically for sensitive skin so you can trust that it won't anger delicate complexions!
La Roche Posay Micellar Water Ultra
The Best Cleansing Bar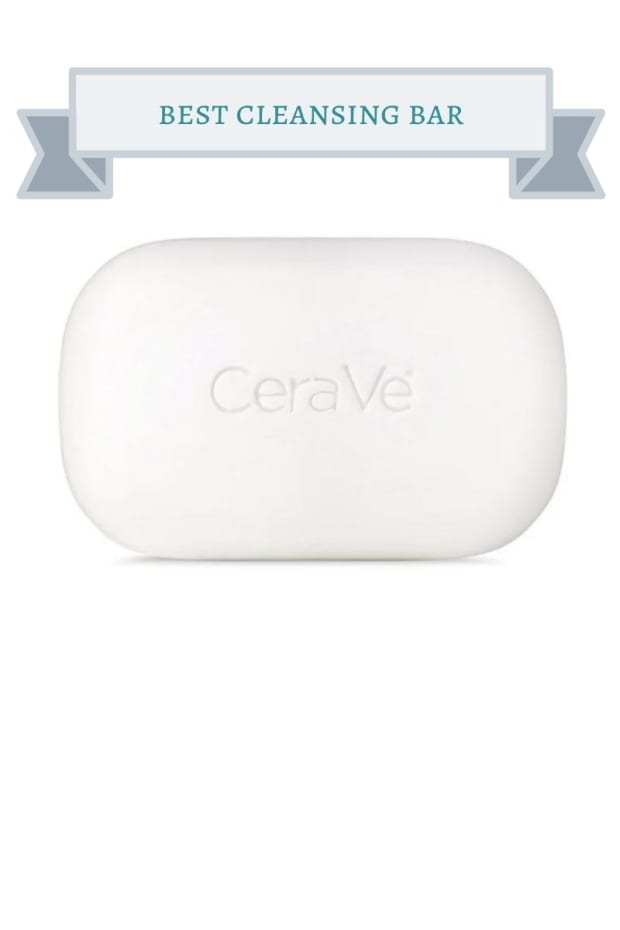 If you aren't a ten-step skincare routine kind of person and prefer to keep things simple, a cleansing bar might be the right choice for you.
That being said, don't just pick up a random bar of body soap. Look for a face cleansing bar that contains hydrating ingredients like hyaluronic acid so your face doesn't feel stripped and tight after you use it.
I love how moisturizing the Cerave Hydrating Cleanser Bar feels, but it's also non-comedogenic so you don't have to worry about it clogging your pores!
Get the Cerave Hydrating Cleanser Bar on Amazon (note this is an affiliate link)
The Best Cleansing Towelettes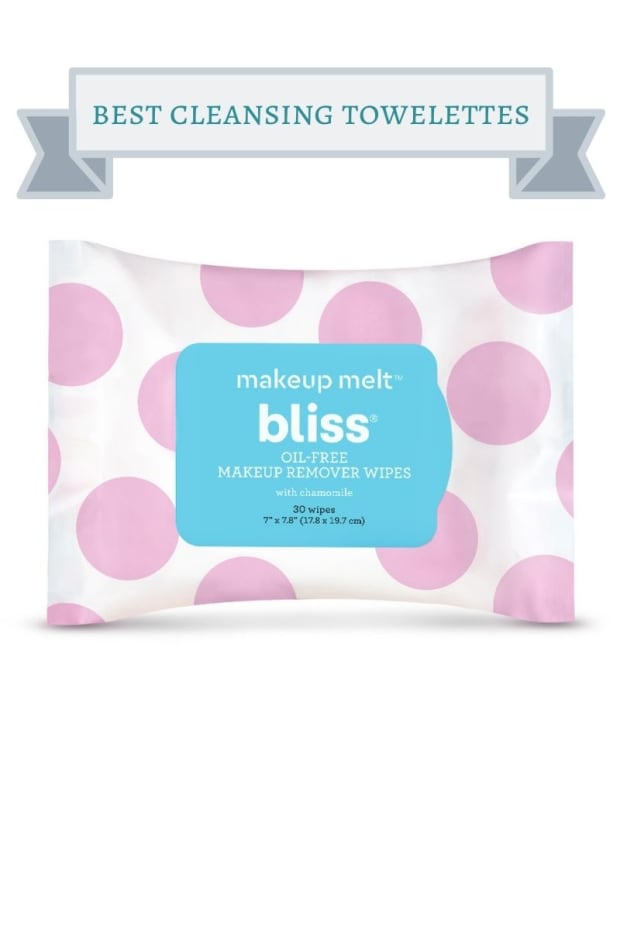 Let me start by saying these are not traditionally cleansing. Cleansing Towelettes or wipes will get rid of most of your makeup, but will not deep clean your skin. To get a proper cleanse, you will still need to use a regular cleanser even if you use a cleansing towelette.
Personally, I love to keep them in my bag in case my face needs some freshening up when I'm out and about.
The Bliss Makeup Melt Oil-Free Makeup Wipes are perfect for fast freshening! They quickly remove your makeup with a gentle hydrating super-soft swipe over your skin.
Bliss Makeup Melt Oil-Free Makeup Wipes
Get the Bliss Wipes on on Amazon (note this is an affiliate link)
Are you ready to amp up your skincare game with a new cleanser or what? Hopefully, this list of the best facial cleansers has given you a lot to think about!
Stay tuned for our next Beauty Momtrends MVP's list…
And for Even More Momtrends MVP's Winners, Follow the Links Below:
Pin It!
Don't forget to save our favorite beauty tips and follow along for more with our Pinterest beauty board!
How We Pick Our Winners
Momtrends MVP's is a non-sponsored series. Brands must meet our strict standards to be included. When naming winners we take several factors into account, including expense, convenience, and style.
We make our picks annually based on editors' research. In some instances, we may request and receive samples so that we can more thoroughly assess products. Our opinions are our own, and our goal is to help our community of moms make more informed decisions on everything from baby gear to beauty products to vacation destinations and more. We scour the abundant options and painstakingly hand-pick our favorites, so you don't have to. Our hope is that our most valuable players become your most valued purchases.