SO in the KNOW | What Im Learning & Loving in January

I think January is a tough month! Its cold, theres not much to look forward to, and theres all that Christmas clean up and resolution-type stuff to deal with too!

But the good news is that weve made it through! February holds Valentines Day (Have you checked out my Valentines Day Gift Guide yet?), and the promise of spring to come. Hooray!
Ive been busy this month! I traveled to our beach condo for about a week, dealt with sickness (mine, Bobs and our daughters!), jumped back into Bible Study (Romans, yallso awesome!), and Ive learned a lot. Im excited to share my discoveries with you!
What Im Learning
Ohhhh, baby. These are going to blow your mind!

Your phone is listening
Nope, youre not crazy. Its true. Ya know how you were having a conversation with your BFF about lip plumpers? And then you get on Facebook, and lo and behold; theres an ad for the lip plumper you were just discussing! Its amazing. And pretty creepy. According to a recent article in USA Today, everything you say may be recorded through your devices microphone. Yikes! Check out the article HERE to see how to turn off this feature.
Dancing Bears! And Chimpanzees! And Birds!
A recent study published in Proceedings of the National Academy of Sciences shows that chimpanzees exposed to electronic music will sway along to the beat! (And like us, they do a better job of it when standing!) The behavior has been observed in other species, like sea lions, bonobos monkeys, and some species of birds.
You might remember Snowball, the cockatoo, whose fancy footwork to Queens Another One Bites the Dust has become major clickbait. At first, scientists were skeptical. Was Snowball imitating someone outside the frame? Or was he trained to dance? Upon investigation, it turned out the answer to both questions was no! Not only was Snowball independently dancing, but, apparently, Snowball has some signature dance moves, just like all of us!
What Im Loving
As always, click any of the images (including the collage above) or thepinktext links for more information!
1. Happy Sweater This sweater has been a big hit with my Instagram followers! Its a soft, cotton/poly blend, so it machine washes great. Its not bulky, even if you layer a white poplin button-down underneath. (Leave the shirttails out for a fun, casual workwear look!) Later in the spring, its going to be adorable with blue or white jeans. Its only $15.44 and still available in all sizes. You can order online and pick up in-store, or add a few other everyday items you need and get free next-day delivery with a $35 purchase. Fits TTS (true to size).
2. Rose Slip-on Sneakers These microsuede lovelies have a memory foam insole for comfort, and they come in whole and half-sizes! They fit TTS. (And the price is right!) Pair these with anything from jeans to casual dresses for a fresh, youthful look.
3. Flattering Swimsuit The shirring on this well-cut suit means that it will look great on everyone, hide bulges, and keep that attention up onto your pretty face. (The universally-flattering neckline will see to that!) This suit is from Targets collaboration with Aqua Green, a company well-known for making swimsuits that fit a variety of shapes and sizes. You can check out the entire line HERE. Free shipping & returns so you can try on as many suits as you like in the comfort of your own home! #yesssss
4. Jeweled Ice Cream Bar Earrings These cuties only look expensive! Seriously, theyre $12.99, people!
When I found them, I thought they were at least going to be twice that!
5. Sparkly Travel Pill Box I think this happy little pillbox makes taking those daily supplements and medication an occasion for joy! It measures 3.25L, 2.75W and 1.375D, and it contains a pillbox with compartments for every day of the week, plus an extra compartment. It comes with an ID card to make sure it can be returned to you if lost.
6. Floral Apple Watch Bands You know spring means all things floral and feminine! If you have an Apple Watch like me, youre probably ready for a pretty new band! This cute Etsy shop makes these darling floral bands for just $9 each! (Great gift

idea!)
7. The BEST Luggage Scale Bob and I both have one of these. Its saved us a lot of money in baggage fees over the years because were both huge overpackers! Its an easy-to-read digital scale with a secure, ergonomic handle, but what makes it different from most luggage scales is that it has a clip that securely latches onto the handle of your luggage before you lift it to weigh it! No more falling suitcases to crush your toe right before your trip. (That actually happened to a friend of mine!
) Click HERE to check it out.
8. Car Phone Mount This could be the best investment you ever make! Imagine maps, music, hands-free callsall at your fingertips! This air-vent clip phone mount is the one I got for Christmas, and I love it. It was easy to install, and it keeps the phone right at eye level, making navigating so much safer.


9. Portable White Noise Machine Whether youre trying to block out hallway noises in a busy hotel, or just trying to grab a quick nap when your husband has the ball game on in the next room (#reallife), this little machine will block out all the ambient sounds and let you rest in peace!
10. Universal 5-in-1 Rainbow Charger You may remember this cutie from my Holiday Gift Guide! Ditch the millions (!) of charging cords you cart around and replace them with this one. Itll charge pretty much any device you can imagine. And hey, its so colorful, its hard to leave behind when youre packing up to leave. (#alsoreallife)

11. Floral Embroidered Crossbody Oh. My. Word. This bag checks so many of the 2020 spring style trend boxes.
Mini bag ( 6.5 L x 7 H x 2.5 W)
Top handle
Convertible to a crossbody
Embroidery
Floral
Unfortunately, as I was writing this, it sold out! (I hate it when that happens, but good things sell quickly!) This one and this one are similar and made by the same company.
12. Car Electric Blanket This yummy blanket is exactly what you need when you get into your car on a cold day! It plugs into your cars 12V outlet (what we used to call the cigarette lighter), and it heats up in about 3 minutes. It has three temperature settings and a 30/60/90 minute timer. My mom gave this to me for Christmas about five years ago, and I bless her name every time I use it! (Which is like, every day right nowbecause Im such a cold-weather wimp!

)
13. Charging Stand I have this charging stand in rose gold, and I just bought this manly-looking silver and black one for Bob!
There are lots of charging stands out there, but we like this one because it hides all the cords inside for a clean, sleek appearance. It charges both your phone and your watch at the same time. The pink is no longer available, but you can get it in white as well.
14. Portable Mini Humidifier I am telling you the 100% truth: this $15 cool-mist humidifier has changed my skin. I am not even kidding you. More than any product Ive used, or anything else Ive done for my skin, using this portable humidifier by my bed at night has made a huge difference. Buh-bye dryness. Buh-bye sore throat from dry air. My daughter, the singer, turned me on to this little portable humidifier, and now I use it every single night. You fill it with tap water, then select one of the two modes: Continuous Spray Mode and Intermittent Spray Mode. Press once, and it will continuously spray for 5 hours, press again and it will intermittently spray for 10 hours! It also features a fun light feature, which is good for pre-bed dance parties
(#againreallife), a night light, or can easily be turned off. #highlyrecommend

15. Failure to Launch I hear from lots of empty nester mamas and believe me, this whole failure to launch thing is a thangggg. In this book, adolescent psychologist Dr. Mark McConville tackles the issue of young adults who fail to transition from adolescence into adulthood successfully. (Did you know that 1 in 4 Americans aged 25 to 34 neither work nor attend school?) This is an issue that spans all socioeconomic and geographic boundaries. I havent read this book, but an Empty Nest Blessed follower recommended it, and Ive read multiple reviews.
I hope you feel SO in the KNOW! Do you have big weekend plans? Bob and I are headed to Waco tomorrow for a meeting, and were excited to take a little road trip together, even if its just for the day!

Like these SO in the KNOW posts? (Or just like feeling SO in the KNOW?

) You might want to check out past SO in the KNOW posts. (Ya know so youll be SO in the KNOW youre almost impossible to be around, because you, like, KNOW SO much!)
(I missed November in the crush of Christmas!)
What are you learning & loving in the empty nest right now? Leave me a comment and let me know, okay?
BTW, did you catch my post on Wednesday about what to watch when theres nothing good to watch? It was full of recommendations from my Instagram followers and Empty Nest Blessed readers for shows without excessive bad language and offensive content. Thanks to your feedback, Ive made some additions (and deletions) since I published it, so be sure to circle back around to it and make sure you havent missed any of my updates, okay?
While youre reading previous content, I want to be sure you caught Mondays post! I shared 8 Great Date Ideas for Empty Nesters. (These are things Bob and I actually do!) I also told you about my personal favorite items from the Empty Nest Blessed Valentines Gift Guide. The weekend is a great time to catch up on content you may have missed. (Because theres more good stuff coming next week, just sayin!) I dont want you to miss a thing, so if you havent signed up for the Empty Nest Blessed email list yet, you might want to do that! I usually send out three newsletters a week, with life updates, info about my latest posts, and other good stuff. You can unsubscribe at any time if you get sick of me!
Blessings,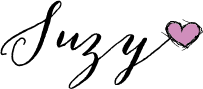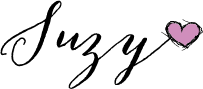 SHOP THE POST

P. S. Be sure to Pin this post on Pinterest for future reference! (And please follow Empty Nest Blessed while youre there!)
The post SO in the KNOW | What Im Learning & Loving in January appeared first on Empty Nest Blessed.