In order to save time and get the most out of summer, I'm sharing my speed dressing tips and tricks.
This month is crazy! In addition to the normal work/life balance dance in which I manage to stumble frequently, we're throwing a ton a travel into the mix. That's where my trusted beauty routine comes in handy. I'm sharing 10 tips for getting ready fast in the summer.
Related: How to pick the right sunglasses for your face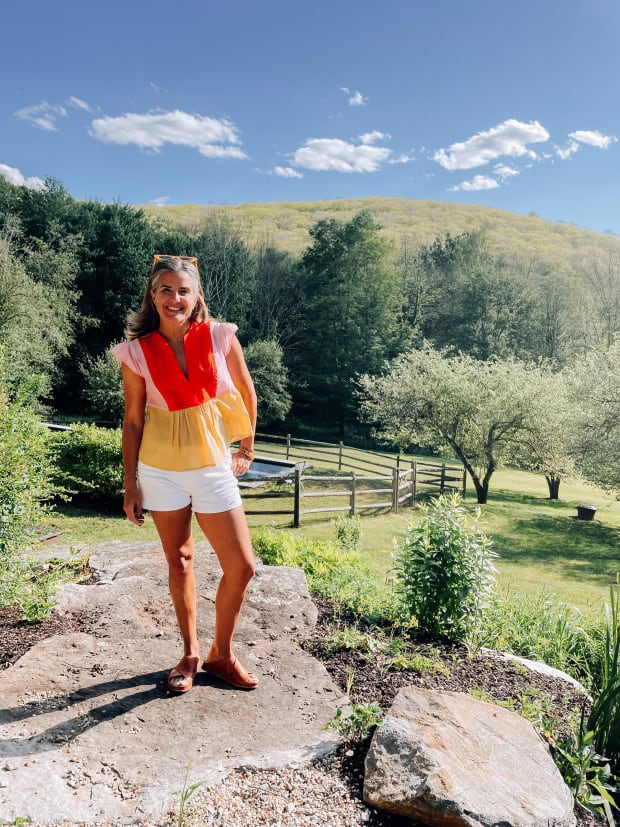 Ten Tips for Getting Ready Fast in the Summer
Six trips in 5 weeks. I've got a lot on my plate and to make the most of every moment.
In order to save time and get the most out of every day, I wanted to share my speed dressing tips and tricks:
Know what you are dealing with. Subscribe to a weather app on your phone. I use weather.com. Knowing what's coming helps me prepare for the week
Pick your outfit the night before. It saves a ton of time to not re-think your outfit. Pick one and stick with your choice.
Get a signature accessory. If you don't always have to fumble with selecting your accessories, you'll be a lot quicker when you're getting ready. I'm a fan of fun earrings. For you, it might be scarves or fun boots, show your personality with accessories.
Have a to-go bag. Since I don't have a ton of time to get ready in the morning, I have a bag of beauty supplies I carry with me. When I get a moment or two I can carry-on with the prep. My little kit has an emery board, lip balm and eye cream.
Don't wash your hair every day. Befriend dry shampoo. It'll save you 30 minutes of washing and drying.
Find a BB cream. Multitasking beauty products are a busy moms best friend. I love BB creams with SPF in them. With one cream I'm moisturizing, getting sun protection and color perfecting.
Never underestimate the power of sunglasses. On the days I really have to dash and have no time for makeup I sweep my hair into a ponytail and grab my chicest pair of sunglasses. Check out these four of our favorites.
Stick to neutral nails. If I know I have a busy stretch of weeks, I don't go for big color on my nails. Neutral colors don't show ships as fast!
Keep your face wash in the shower. I try to be as speedy as possible. I keep a bottle of my face wash in the shower to make getting ready a bit faster--every second counts.
Keep hair removal simple. I rely on a cool facial razor and I invested long ago in laser hair removal. Getting a jump on hair removal really pays off--you won't have to make trips to the salon for waxing.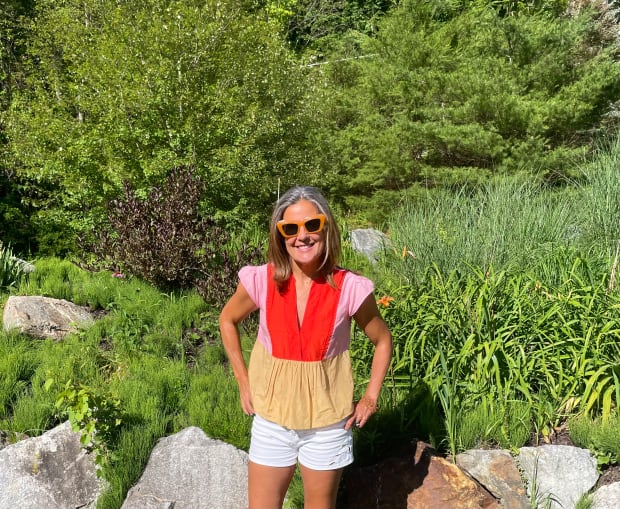 MORE FASHION TIPS FOR MOMS
PIN IT!
Use Pinterest to save your favorite fashion posts. Be sure to follow our Summer Style board here.