7 High Protein Low Carb Breakfast Recipes – easy ideas for breakfasts – with the full recipe, video and instructions for each breakfast – with eggs and some with no eggs too.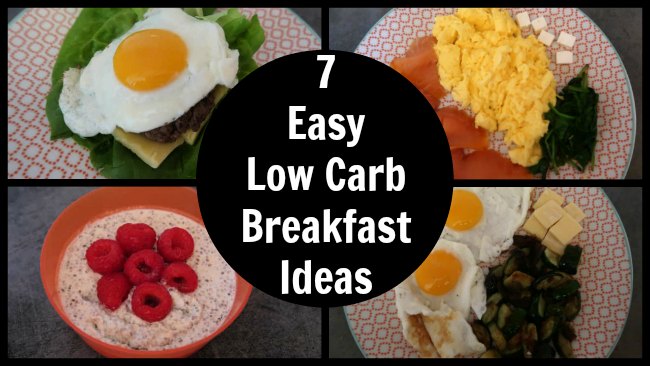 7 High Protein Low Carb Breakfast Recipes
These 7 High Protein Low Carb Breakfast Recipes will give you ideas for a whole week of easy breakfasts. Some of the meals have eggs and some don't as I like to balance my week out.
You can pick one or two to try a week or have a different breakfast every day of the week. The choice is yours!
Low Carb Breakfast Essentials
For most of these breakfasts, you'll need a frying pan. My go to is my red spot frying pan. (Find it here!) I love that the red spot changes colour as it heats up and lets me know when is the perfect time to get cooking.
For even more breakfast inspiration than I share in this post, check out Breakfast in 5. You'll get 30 Easy Low Carb Breakfast Ideas – all with 5 ingredients, 5 net carbs and 5 simple steps with each recipe. (Click here to learn more.)
High Protein Low Carb Breakfast Recipes
Here are the full easy high protein low carb breakfast recipes for you.
1. Eggs & Veggie Breakfast Fry Up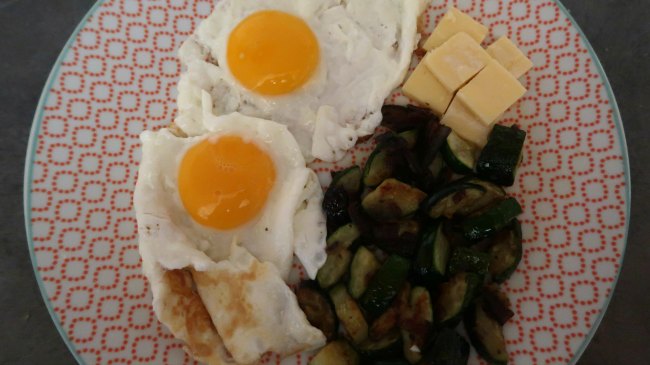 This is my most regular, go to breakfast. Fry up a couple of low carb vegetables, eggs and serve with a portion of cheese on the side too, for a complete breakfast plate that's high in protein too.
You can also add salt, pepper, oregano or your seasoning of choice, too.
Here are some ideas for low carb vegetables to choose from:
Zucchini
Mushrooms
Broccoli
Onion
Garlic
Cauliflower
Radish
Brussel Sprouts
Asparagus
2. Low Carb Breakfast Cookies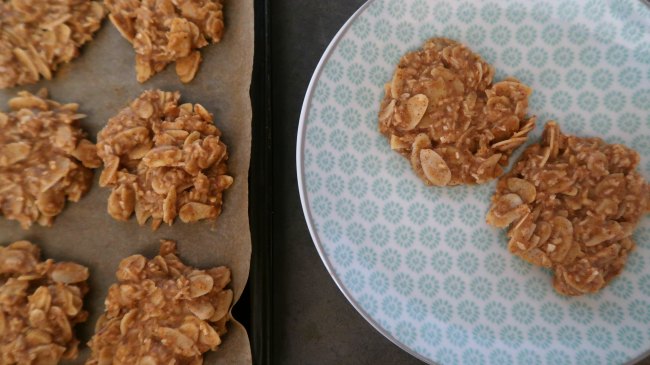 I often like to start my day with something sweet. And, these no bake peanut butter breakfast cookies are the perfect make ahead sweet treat to start your day with.
The only change I've made to my original recipe is to reduce the sweetener down to 1/3 of a cup. Start by combining the following in a large bowl:
1 Cup Flaked Almonds
1/2 Cup Shredded Coconut
Next, place the following into a saucepan and heat to melt everything together:
1/2 Cup Peanut Butter
1/3 to 1/2 Cup Stevia
50g/1.76oz Butter
Pour the creamy peanut butter mixture over the almonds and coconut and combine until you have a cookie dough.
Get out a baking tray and line it with well greased baking paper. Drop a tablespoon of cookie dough per cookie onto the baking tray.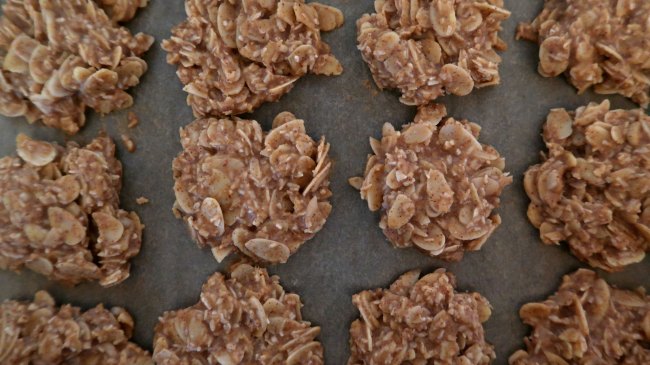 Place into the fridge for a few hours, or overnight, to harden. Then, enjoy a couple of cookies for a speedy low carb breakfast. You could also have a cup of coffee, tea or hot chocolate too.
3. Smoked Salmon & Scrambled Eggs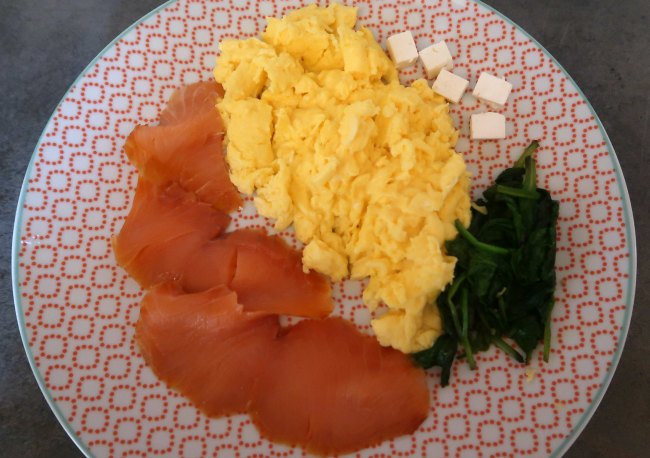 This indulgent breakfast includes:
Scrambled Eggs
Smoked Salmon
Sauteed Spinach
Chopped Feta
Whisk 2-3 eggs per person, together with a splash of cream. Heat coconut oil in a frying pan and cook the eggs until scrambled to your liking, then move to a plate.
Pop a few handfuls of spinach into the still hot frying pan and cook until wilted.
Then, it's just a matter of adding a portion of feta and smoked salmon to your plate for a nutritiously high protein, low carb breakfast.
4. Strawberry Cheesecake Smoothie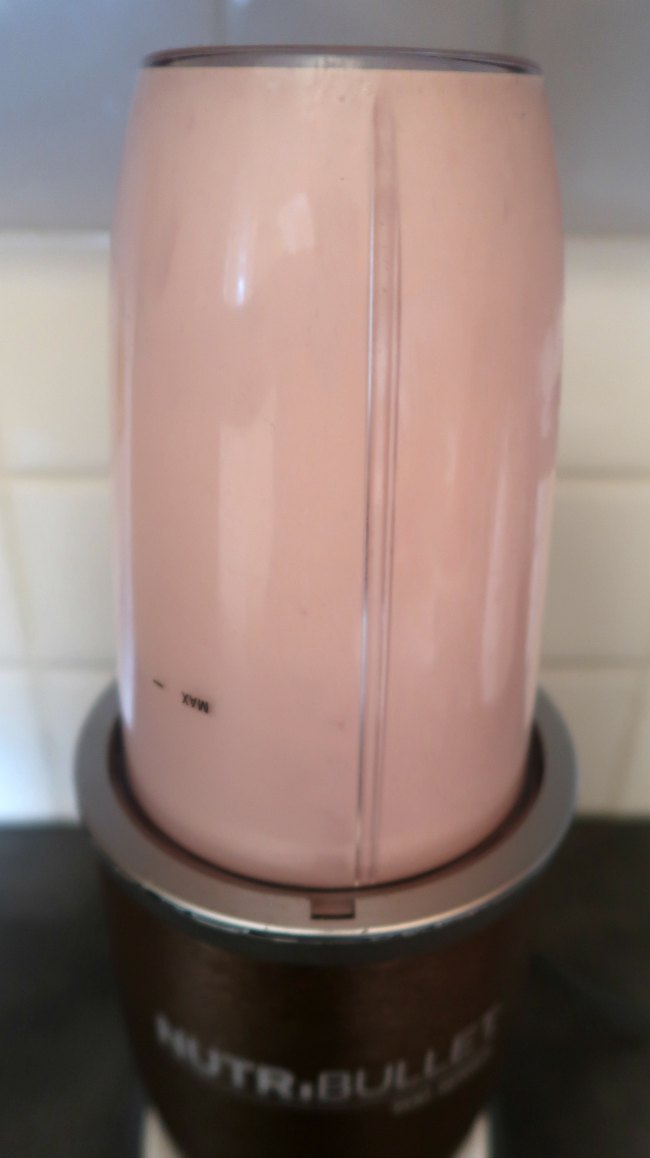 This smoothie is like starting the day with a sweet, berry cheesecake.
Into a blender, add:
1/4 Cup Frozen Strawberries
1/4 Cup Cream
3/4 Cup Almond Milk (or your low carb milk of choice)
2 Tablespoons Cream Cheese
You could also add in stevia if you'd like your smoothie sweeter and a scoop of protein powder for extra protein.
Then, just blend until creamy, pour into a glass and enjoy.
I use my Nutribullet to mix together the smoothie. It's really handy to have in the kitchen and I have made all sorts of smoothies and shakes in it. (Where to find a nutribullet.) 
5. Breakfast Burger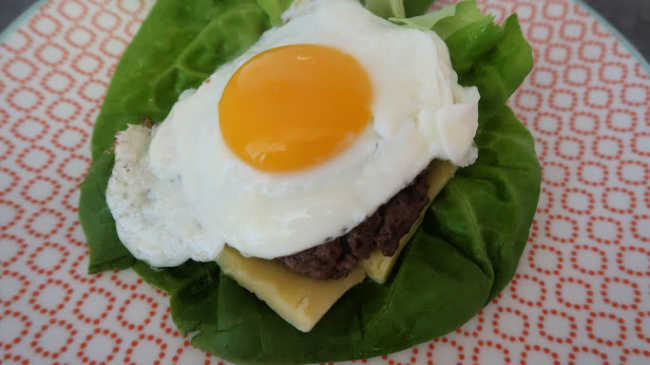 Burgers make an easy low carb breakfast. Simply shape beef mince into burger patties. You can add in salt, pepper or your seasoning of choice, mine is ground coriander/cilantro.
Fry up the burgers until they are done to your liking, and then you can also fry up an egg to enjoy on top of your breakfast burger.
Assemble the burger within a couple of lettuce leaves as buns. I like to include a slice of cheese too, but you could add your burger toppings of choice.
6. Chia Pudding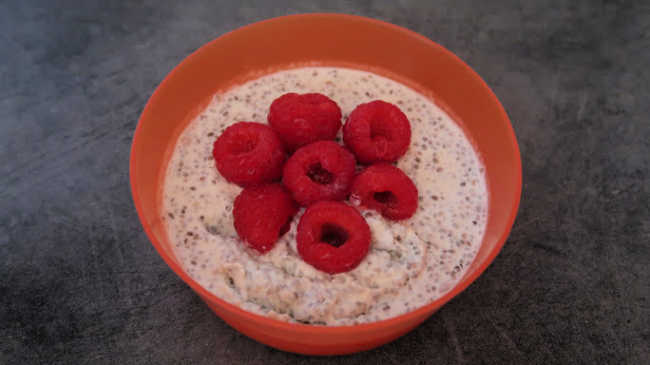 A chia pudding is an easy make ahead breakfast. You can prepare it the night before and leave it in the fridge overnight to thicken to a hearty, nourishing breakfast.
Simply combine together 2 tablespoons of chia seeds and half a cup of liquid in a bowl.
You can choose from the following list to make up the liquid component of your pudding:
Low carb yogurt (such as Greek or Natural yogurt)
Almond Milk or your low carb milk of choice
Cream
Kefir
Stir together the chia seeds and liquid until smooth and then pop into the fridge for at least a few hours, or overnight.
In the morning, top the pudding with fresh berries and enjoy.
7. Cheese & Mushroom Omelette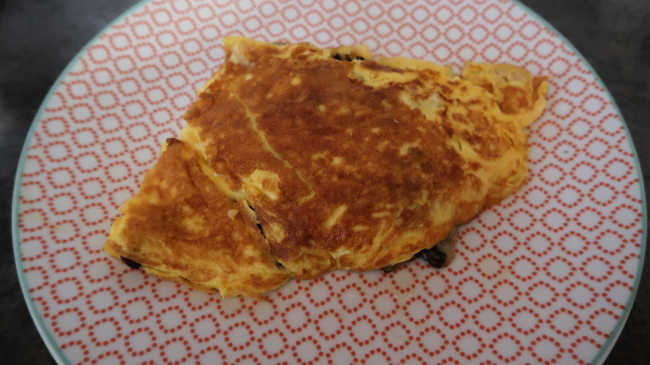 Omelettes are another breakfast I enjoy regularly. And usually my fillings of choice are cheese and mushrooms. But you could swap in your low carb fillings of choice.
Start slicing mushrooms and half to one onion and frying them until reduced down and cooked to your liking. Remove to a bowl until needed.
Whisk 2-3 eggs per person with a splash of cream. Heat the frying pan again and cook until set. Then add in the cooked mushrooms and grated cheese.
Fold over the omelette and cook until the cheese has melted and omelette cooked through.
High Protein Low Carb Breakfast Recipes Video
Here's the video where you can watch all of the breakfasts being prepared, step by step. Hit play below or click here to watch on YouTube.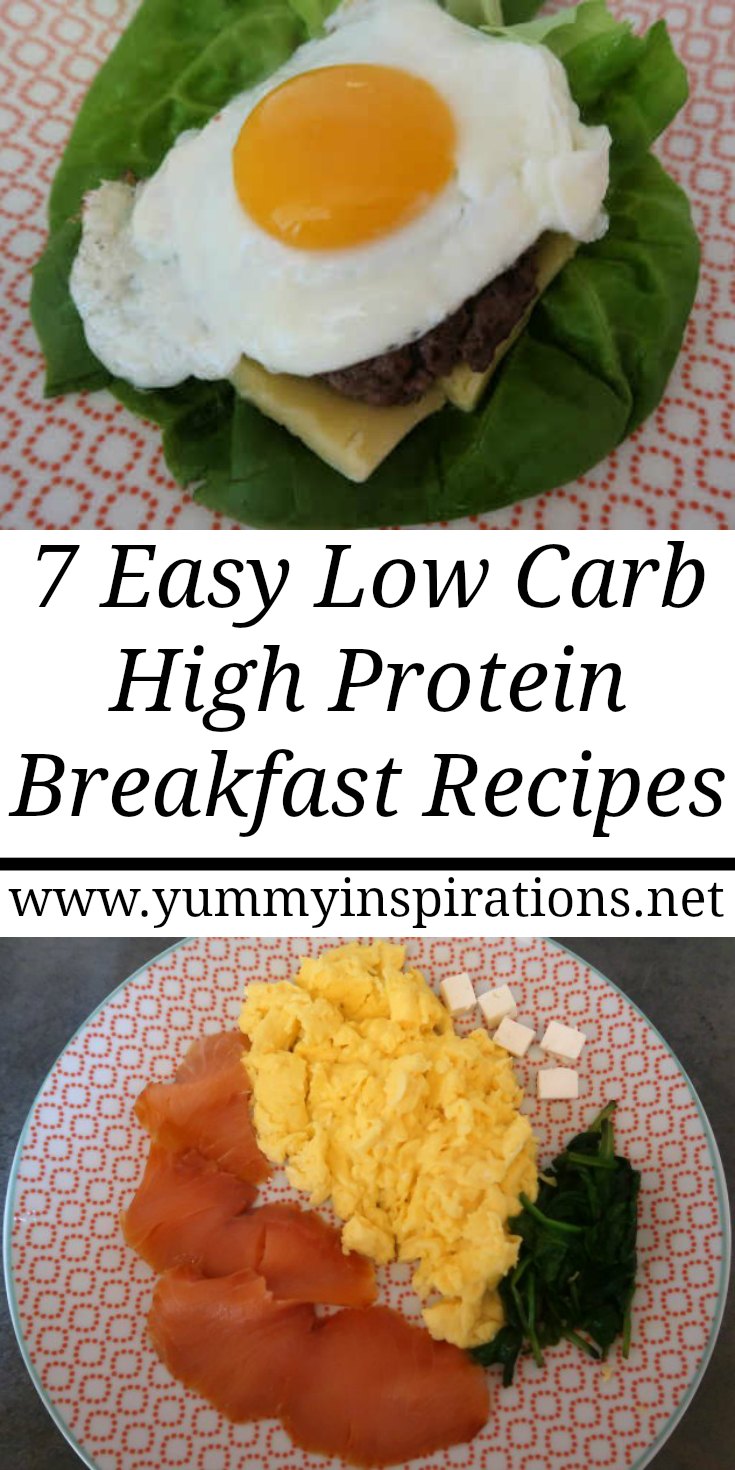 More Easy Low Carb Breakfast Ideas
7 Low Carb Breakfasts Without Eggs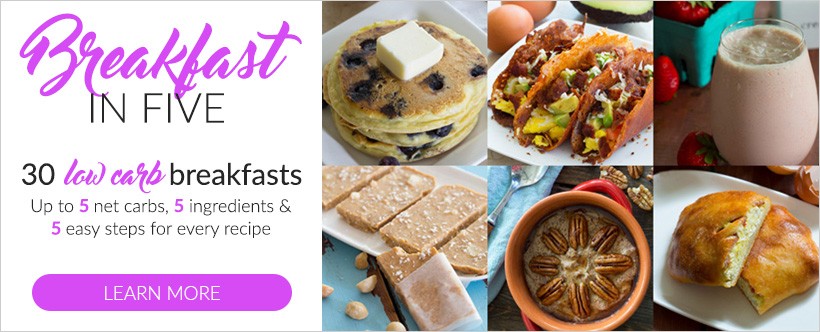 Subscribe to receive the FREE weekly newsletter, packed full of easy recipes and food inspiration plus exclusive, subscriber only content. Click here to Subscribe by Email.
Disclaimer – this post is meant for informational post only and should not be construed as medical advice. Please consult with your health professional before making any dietary changes.
Disclosure – this post contains affiliate links.
The post 7 High Protein Low Carb Breakfast Recipes appeared first on Yummy Inspirations.
My article contains affiliate links. All products are ones I like. If you choose to buy one of these products through the URL , I will receive a small commission at no extra cost to you. All proceeds help support the blog.