Asparagus tends to pop up when thinking of a tasty vegetable side to add to your lamb or pork chops. And with good reason, since it's one of the most convenient healthy recipes for side dishes. Plus, roasting it in the oven takes little time and results in a perfect blend of crispiness and tenderness. But the challenge tends to come from not knowing precisely how long asparagus should cook in the oven.
Here, we'll explore the various factors that contribute to the cooking time of oven-roasted asparagus. We'll also check out some helpful tips for cooking asparagus the right way.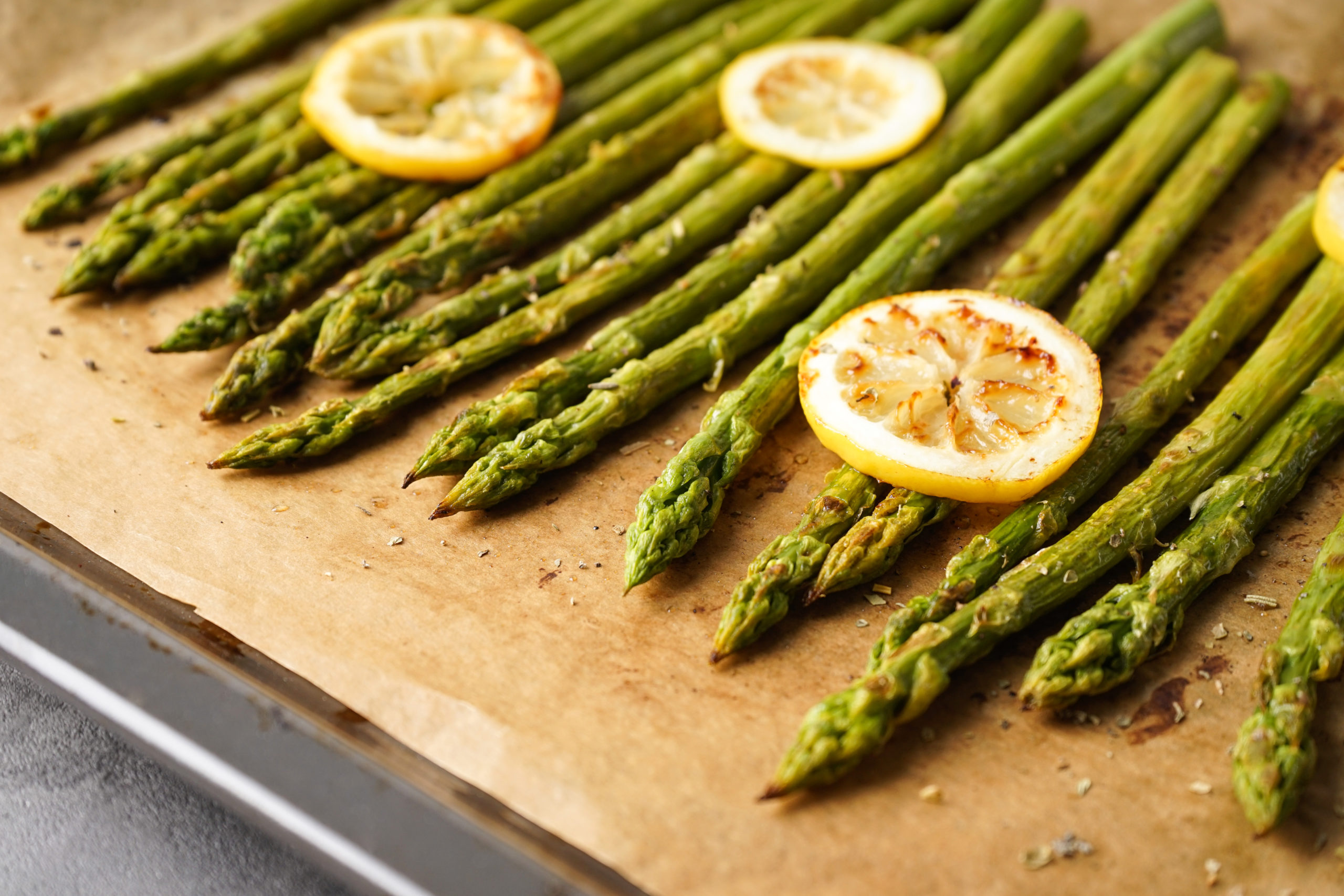 Asparagus Nutrition Facts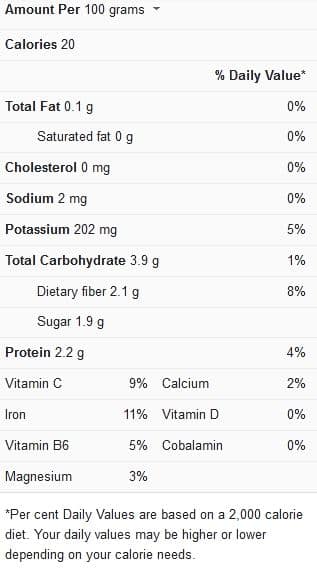 Before Cooking
Even if you're sure about the cooking time, you still need to know how to get asparagus ready for the oven. Otherwise, you'll end up with a perfectly done but ruined dish.
Prep the Asparagus
Asparagus stalks need a bit of trimming and cleanup before cooking. And here's how to go about it.
Trim-The end parts of the stalks are woody and don't cook through. So, trim them off by bending the stalks at the base so the tricky area breaks off. You'll have to do this individually if you want it done right.
Rinse-After trimming, rinse the asparagus in running water over a sink for a few minutes. You can do it in a colander, so the water quickly drains off.
Dry- After rinsing, pat the stalks dry with paper towels. Wet asparagus won't attain a crisp exterior when roasted in the oven.
 

View this post on Instagram

 

Season the Asparagus
Asparagus doesn't need much complexity when it comes to seasoning. You can impart a fantastic flavour with a sprinkle of salt and black pepper. And if you love it spicy, consider options like paprika or cayenne. Aromatics like minced garlic, shallots, or onions can also be used. Drizzle olive oil on the stems before adding the seasoning, and toss them so the mixture is even.
 

View this post on Instagram

 

Cooking Duration for Oven-Roasted Asparagus
Asparagus needs to cook such that the stalks are fork-tender, with enough crisp at the surface. And the time it takes varies with the oven temperature and the thickness of the stems. Most times, thick stalks are used because they withstand drying out compared to thin ones. And for such types of asparagus, the various cooking temperature and times are as follows;
350F (15 to 20 minutes)
375F (15 to 17 minutes)
400F (10 to 15 minutes)
425F (10 to 12 minutes)
450F (8 to 10 minutes)
By these numbers, you're expected to shake the pan at halfway through the cooking process, so the asparagus turn for more roasting.
However, if you're dealing with thin stalks, the cooking time will be reduced by at most five minutes. And to avoid overcooking the asparagus, it's always good to check for doneness at halfway or two-thirds through the cooking time.
Print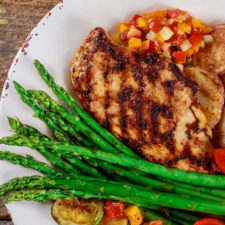 Oven-Roasted asparagus (2 to 4 servings)
---
One pound asparagus

Two tablespoons

olive oil
Black pepper
Kosher salt
Parmesan cheese, finely grated
Red pepper flakes
---
Instructions
Prepare the oven to heat to 425F, and line a baking pan with foil. Then, break the woody base off the asparagus stems and toss them away. Rinse the trimmed stalks in a colander under running water. Then, blot them dry with paper towels, and arrange them in one layer in the lined baking pan.
Bake the stems in the oven for 10 to 12 minutes (thin stalks will take about 7 to 10 minutes). The branches are done when the thick part is easy to pierce with a fork.  Move the roasted asparagus to a serving bowl and sprinkle the Parmesan cheese and red pepper flakes. Then, serve hot or allow it to cool beforehand.
More ways to check for the cooking time in roasted asparagus can be found in this video.
The post How Long to Cook Asparagus in Oven appeared first on BlogChef.
**Disclaimer – This article often contains affiliate links. All products are ones I recommend. If you choose to purchase one of these products through the URL , I will receive a small commission at no extra cost to you.