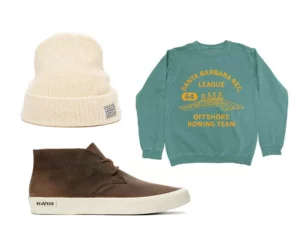 IN A FEW SHORT WEEKS, once the holiday party sequins have all been packed away, you can find us back in garment-washed sweatshirts and slip-on sneakers all. Day. Long.
We learned a hard lesson quickly in 2020; while we love the idea of a capsule wardrobe, living in loungewear requires a good stack of multiples!
No matter how great the sweatshirt, T, or white sneaker, nothing can be worn every day. The key to keeping your essentials in good condition is a good rotation.
With all the uncertainties of 2023, one thing is for sure: classic California-style loungewear reigns.
TCM Editor's Picks: California Classics from SeaVees Green Monday Sale
One of the brands we've latched on to over the last few years is Santa Barbara-based SeaVees. December 12 is Green Monday and SeaVees is hosting a one-day only sale!
We've curated this list of iconic and responsibly-made classics for your to stock up on for 2023, from the perfect white sneaker to a leather slip-on we love...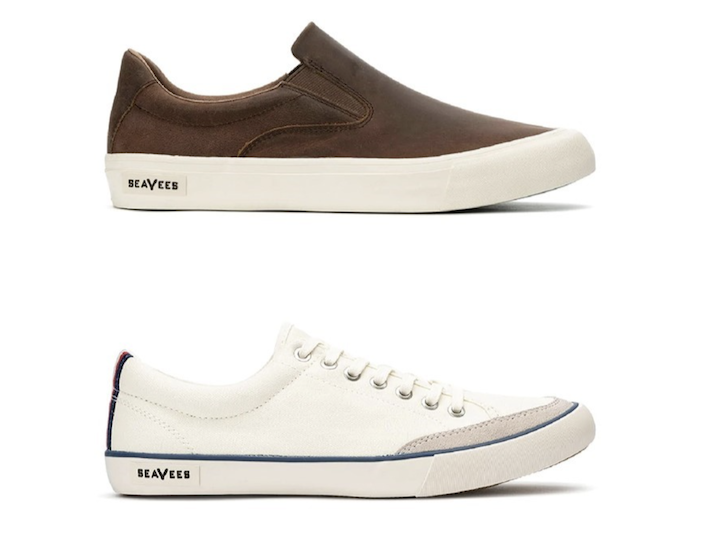 MEN'S HAWTHORNE SLIP ON | Consider his shoe wardrobe complete with these natural, oiled leather slip-ons. The classic leather and casual rubber outsole make these slip-ons wearable anywhere – made with LWG-certified leather and recycled cotton canvas lining that'll last the test of time.
Our leather is certified by the Leather Working Group, a non-profit that sets industry standards for environmental stewardship. Made in a factory with strict ethical labor standards.
Men's Westwood Sneaker | These timeless white sneaks are made with salt washed cotton canvas and suede that is certified by the Leather Working Group, a non-profit that sets industry standards for environmental stewardship.
All those responsible materials, don't mean you have to compromise on comfort. The contoured foam footbed is super cushy and perforated for breathability.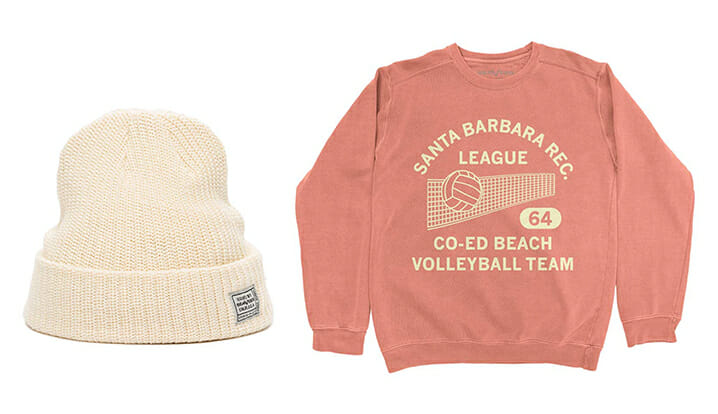 UNISEX FISHERMAN BEANIE | Made from 100% organic cotton, nothing is as cozy as throwing on an extra-soft beanie like this one. In five wearable colors, SeaVees' garment-dyed hats are a steal to pick up during the sale! Pull one on for winter coffee runs and road trips. Designed and manufactured here in Los Angeles!
UNISEX SWEATSHIRT | The '60s meets '90s vibe of these vintage-style cotton crewneck sweatshirt are everything we're craving right now. Garment washed, designed and printed in California. There are only a handful of these left. Swipe up and cuddle on into.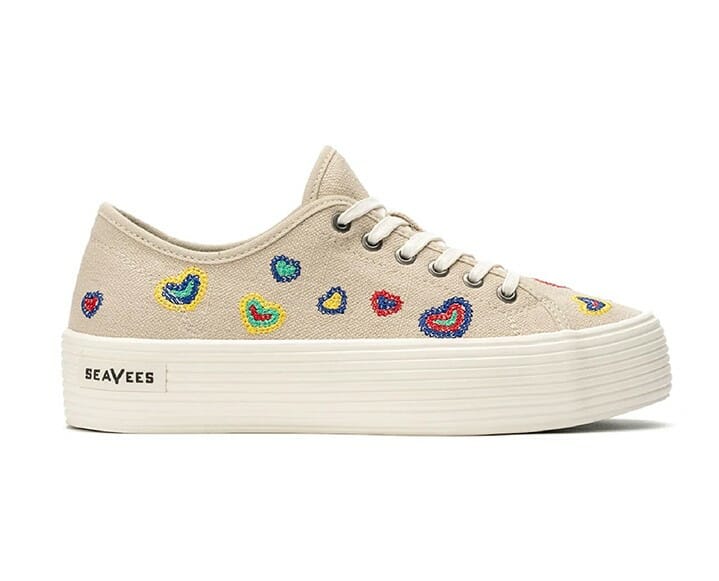 MONTEREY PLATFORM SNEAKER | Platform boots and sneakers are a huge trend for 2023 these simple vegan sneakers come in neutral colors, as well as this playful heart print which feel timely as can be. Recycled cotton canvas lining and SeaVees "power-grip" outsole made from natural rubber.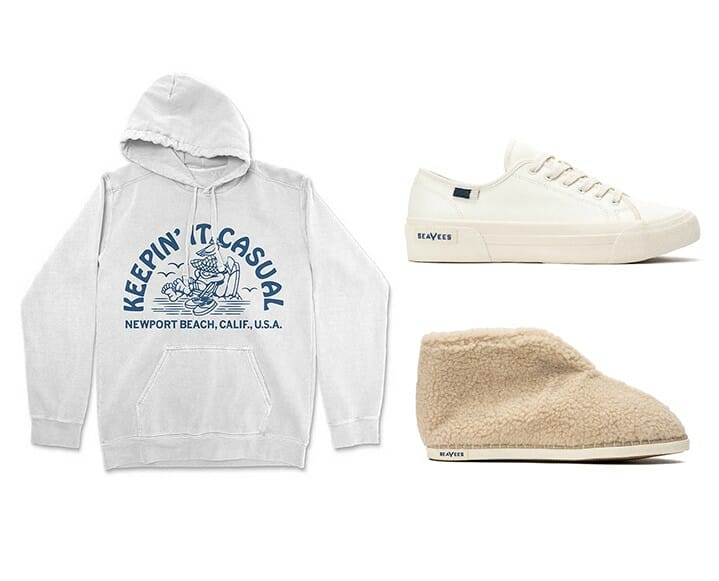 UNISEX NEWPORT BEACH HOODIE | This super-soft hoodie comes in a Newport Beach or Santa Barbara print, depending on your choice. Also designed and printed in California and perfect for leaving at a beach house, in the back of the car or lingering by the door for anyone in the family to cozy up in.
WOMEN'S LTT SNEAKER | This sneaker is part of the SeaChange collection: every style made with recycled materials from lace to sole. Made with vegan corn leather and metal-free stitched eyelets, durable natural and recycled rubber. A tiny blue and white flag tag on every shoe represents SeaVees commitment to protect our blue planet.
WOMEN'S SEACHANGE BOOTIE SLIPPERS | These vegan slippers are made with recycled polyester fleece and natural rubber. One of SeaVees best-sellers, these slippers are the perfect WFH workhorse and we're not ashamed to say we've worn them out for coffee once or twice.
Made in a factory with strict ethical labor standards.
Shop SeaVees last great flash sale of the season: Last chance to order with ground shipping by 12/25!
Shop 30% off the 1-day only flash sale with code: FLASH30 - 12am on Monday, 12/12, and will end at 11:59pm PST on 12/12.

The post TCM Editor's Picks: Cozy California Classics from SeaVees Green Monday Sale appeared first on The Chalkboard.