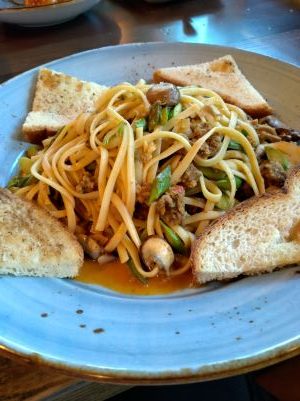 Busboys and Poets is a modern restaurant with several locations in Washington, DC, Maryland, and Virginia. We recently dined at the Baltimore location and greatly enjoyed their food. When you go to the menu on their website, you can select vegan as an option.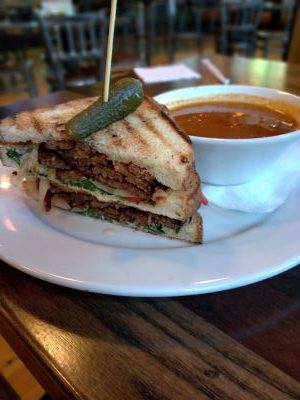 Their Vegan BBQ "Chicken" bites are made of soy protein, scallions, and spicy Korean BBQ Sauce. The Tempeh Panini was delicious and filling. Another dish we loved was the Vegan Lover's Pasta consisting of linguine pasta, crumbled vegan Italian "sausage," asparagus, mushrooms, and red curry coconut cream sauce served with garlic bread. And of course, we especially enjoyed their vegan cheesecake for dessert.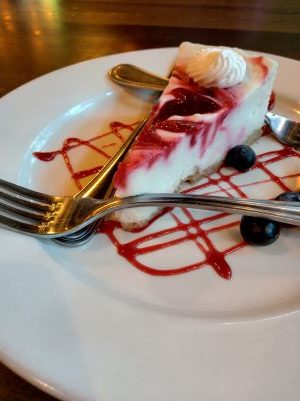 More info on this restaurant can be found here: https://www.busboysandpoets.com
My article contains affiliate links. All products are ones I have. If you choose to buy one of these products through the link provided, I will get a small commission at no extra cost to you.