These free Father's Day printable coloring pages, fill-in-the-blank questionnaires and coupons will make any Dad feel special. And of course we didn't forget Grandpa – we've got coloring pages and questionnaires for him, too!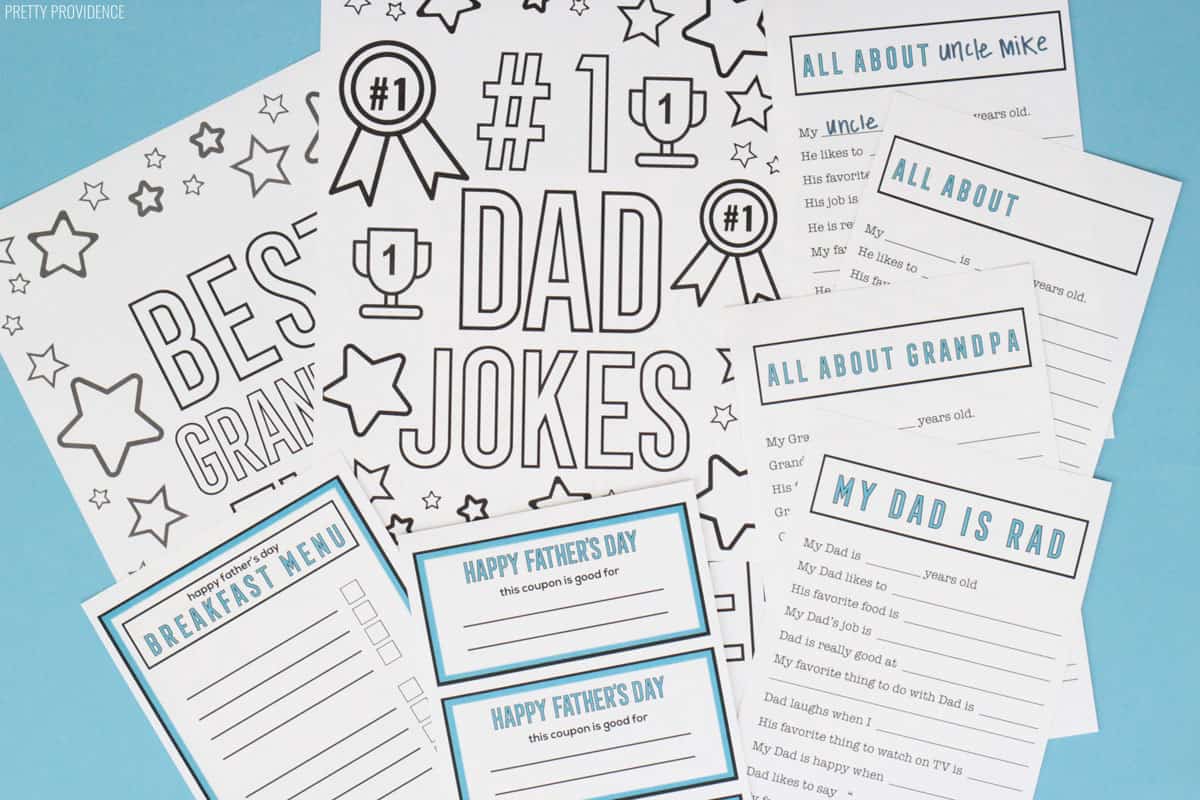 Okay so this year I went a little nuts and made ALL the printables for you to make Father's Day awesome this year. We've got coloring pages. We've got fill-in-the-blank questionnaires. Of course, we've got coupons, and along with them there's a Father's Day breakfast menu which I am partial to. Then, of course, we have a printable banner that you can hang up to add some flair to your brunch or BBQ – it works, however you celebrate!  *This post contains affiliate links.
Free Father's Day Printables
Don't miss our other Father's Day coloring page either and these fun Father's Day cards which basically match all of these things I'm sharing today. Looking for a gift idea? This Slippers Gift will do the trick! For even more go to our Father's Day page.
Father's Day Printable Coloring Pages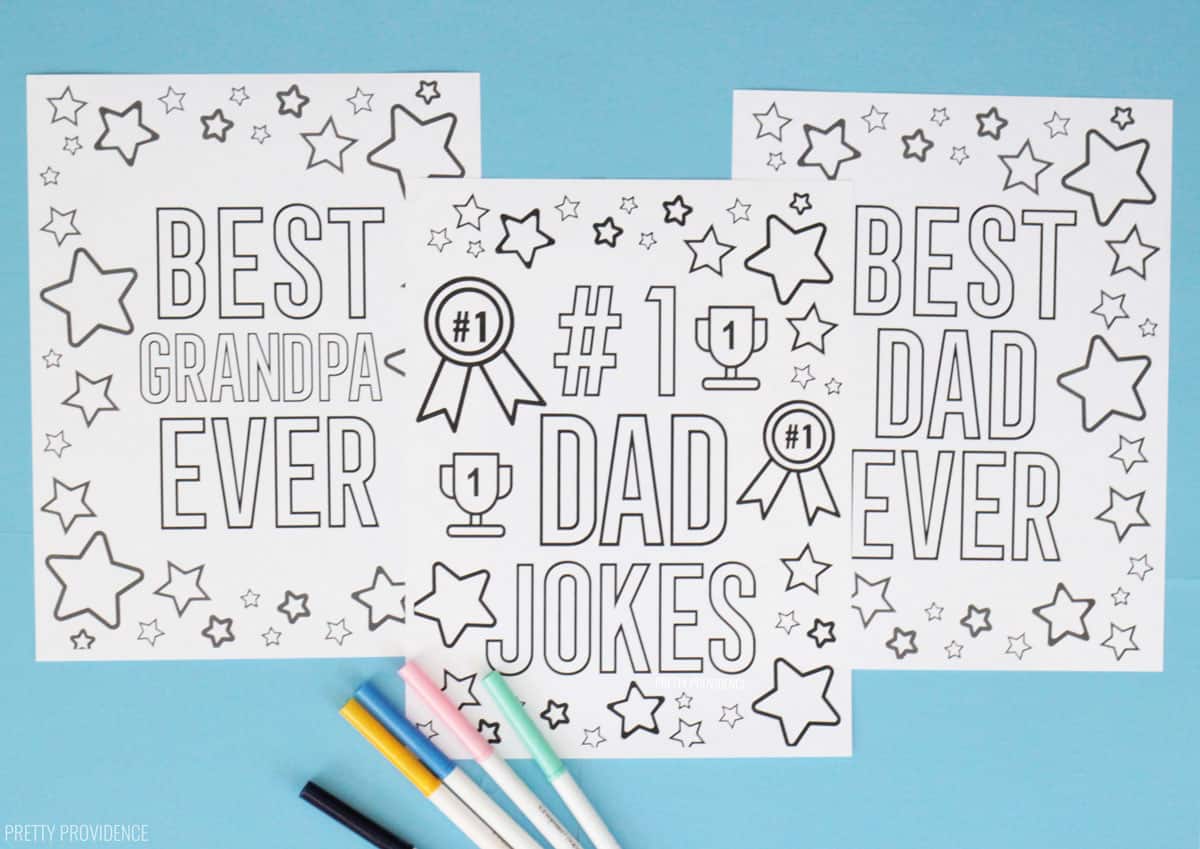 Kids will love coloring these 'Best Dad Ever' 'Best Grandpa Ever' and '#1 Dad Jokes' coloring pages! 
Color away! My kids LOVE to color so the more coloring sheets, the better. We've got a Best Dad Ever and Best Grandpa Ever.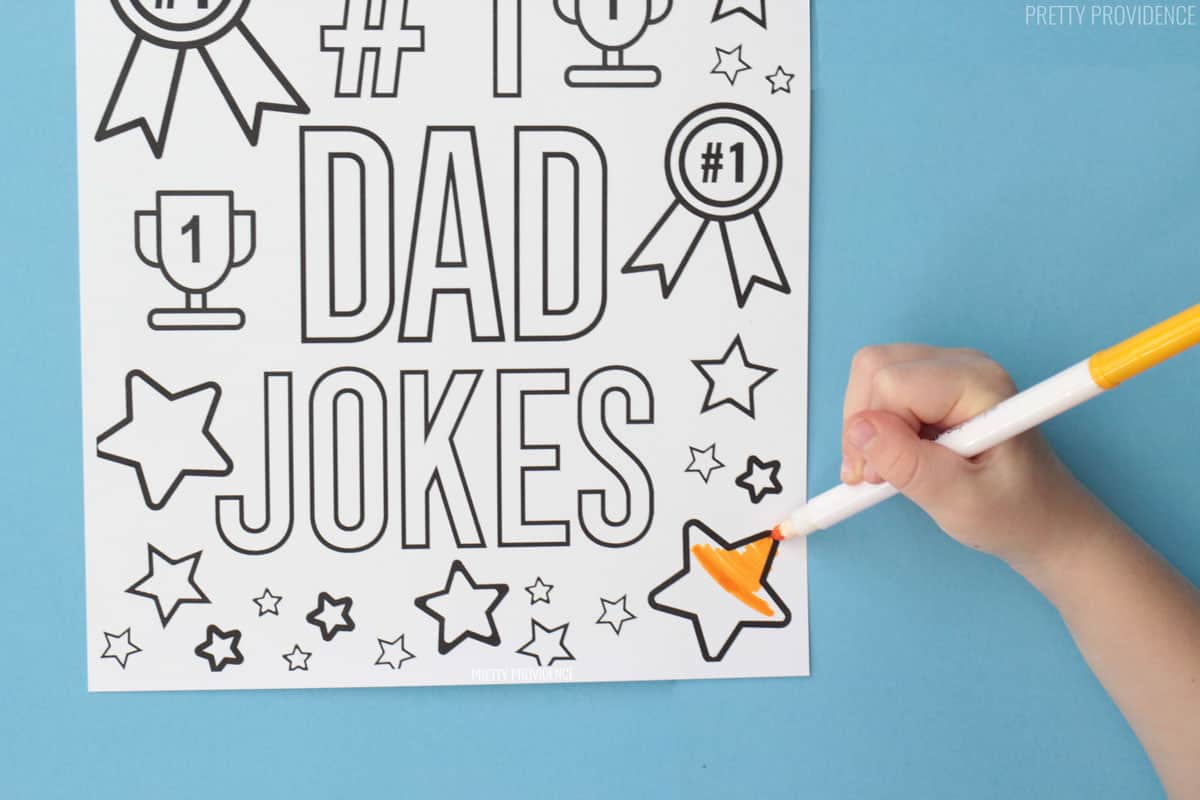 I'm partial to the #1 Dad Jokes page because it's basically a dad joke itself. 
Father's Day Fill in the Blank Printable Questionnaires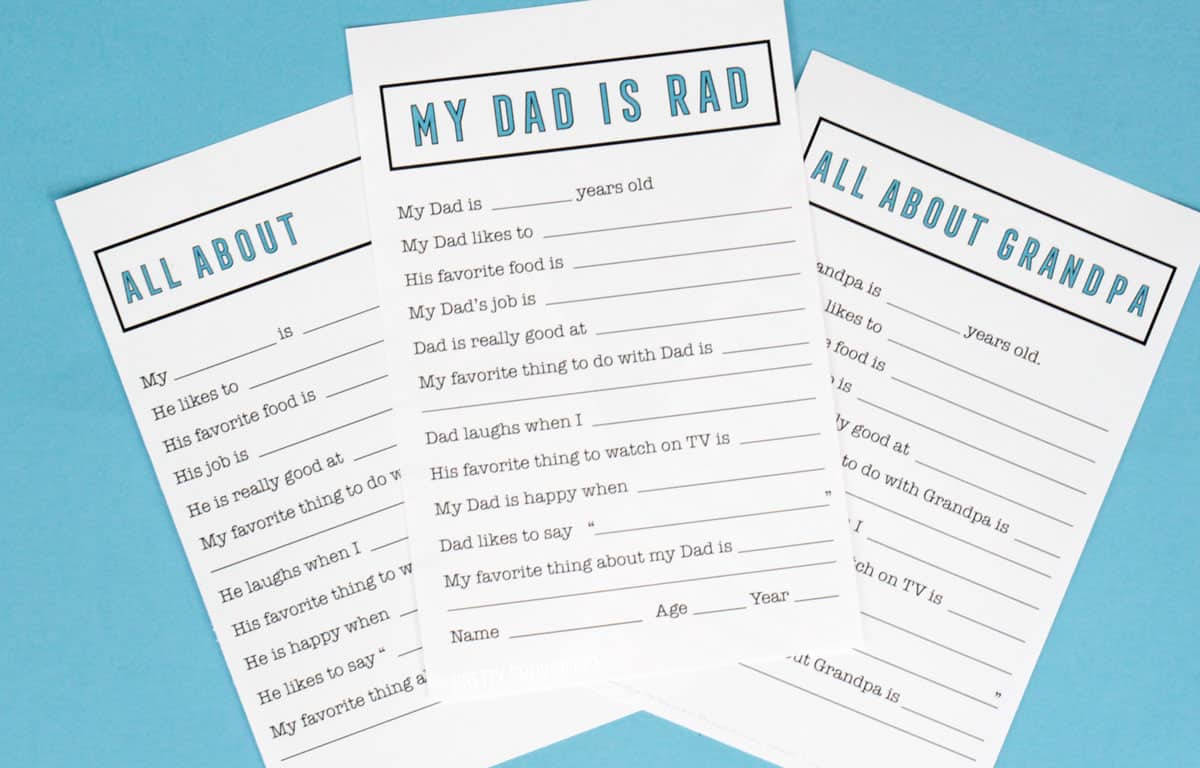 Questionnaires are so much fun. They are fill-in-the-blank and almost like a little time capsule that you can keep forever and remember your kids' personality. I got some of these for Mother's Day and I know I will always enjoy reading those. 
We've got one questionnaire for Dads, one for Grandpas and then a blank one that can be customized for any special guy who deserves celebrating! I personally grew up with an awesome Stepdad in my life as well as my Dad, and kept thinking about kids who might also want one that they can do for someone without the official title of Dad or Grandpa. It takes a village – and we can celebrate that!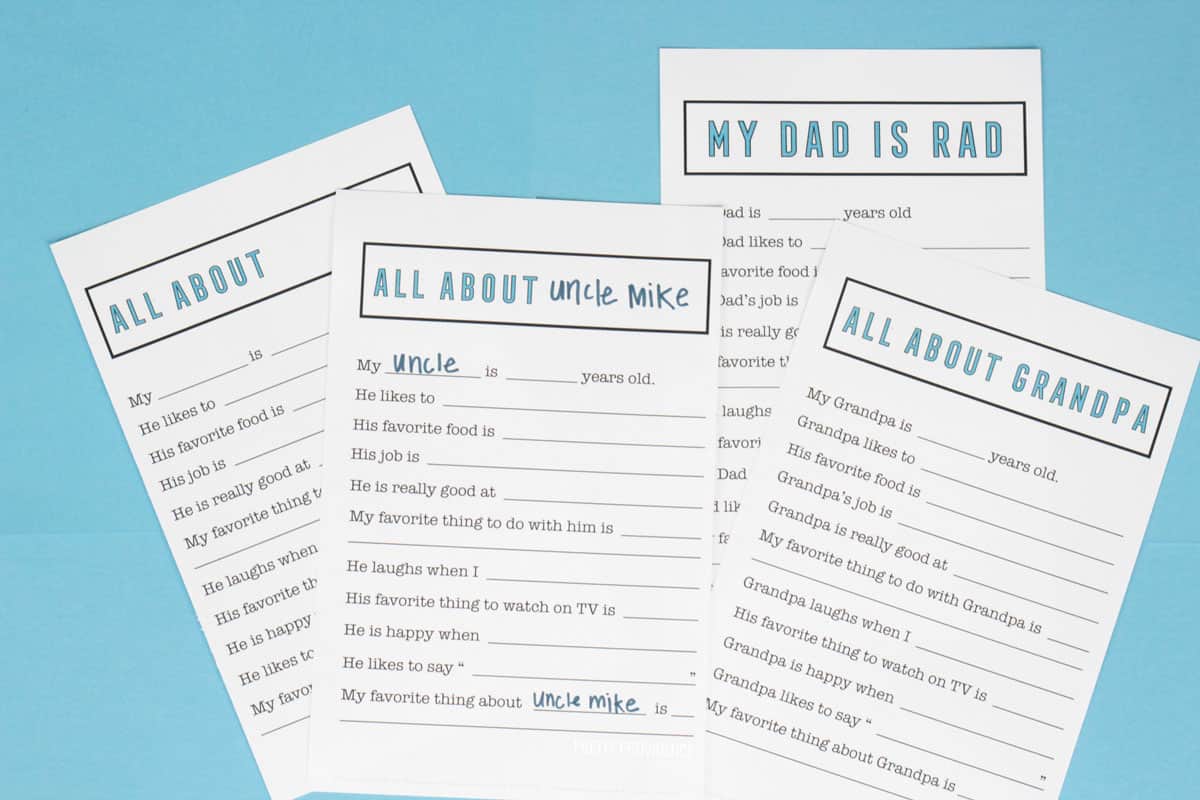 Father's Day Coupons & Breakfast Menu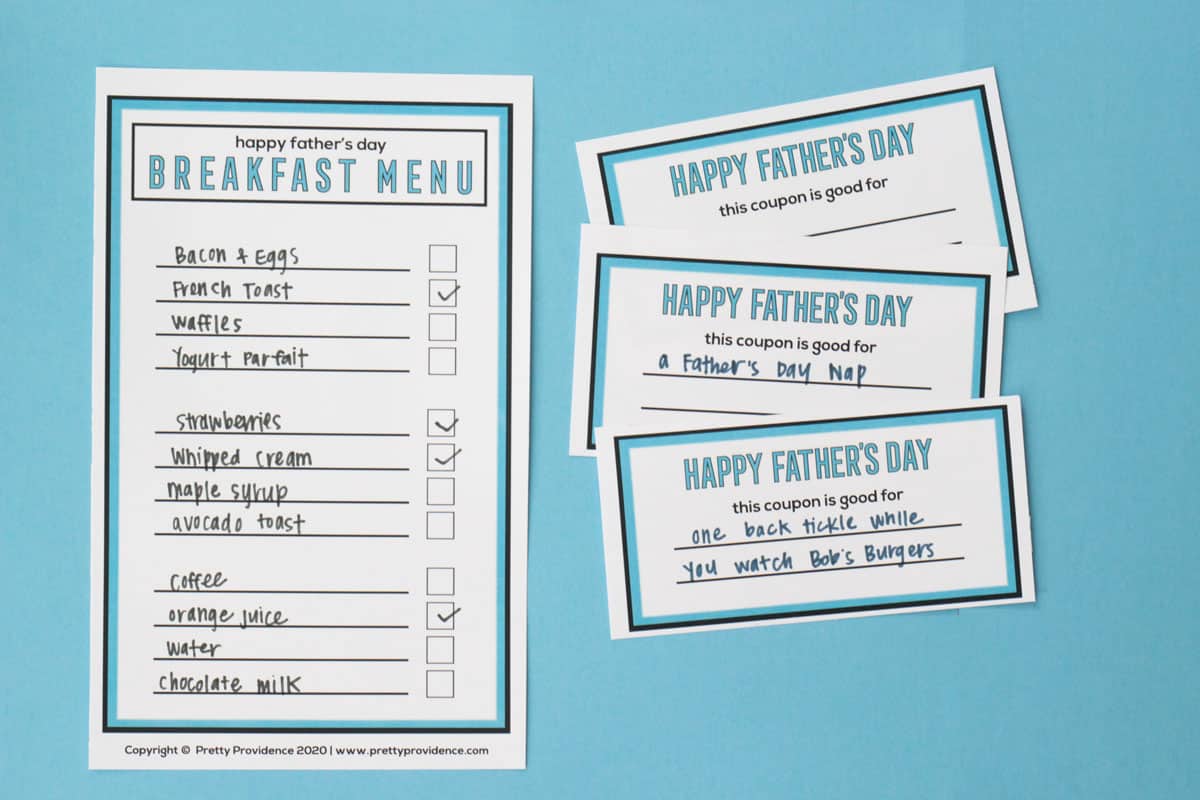 This breakfast menu idea comes straight from my husband. He has made me 'date menus' and breakfast menus for Mother's Day and it is always really fun for me to see what options he has come up with and get to choose whatever sounds best to me that day! Bring this to Dad in the morning or have him fill it out the night before so he can wake up to his chosen breakfast – however you do it I'm sure he'll be impressed! 
Coupons… well, they're a no-brainer. 
'Best Dad Ever' Printable Father's Day Banner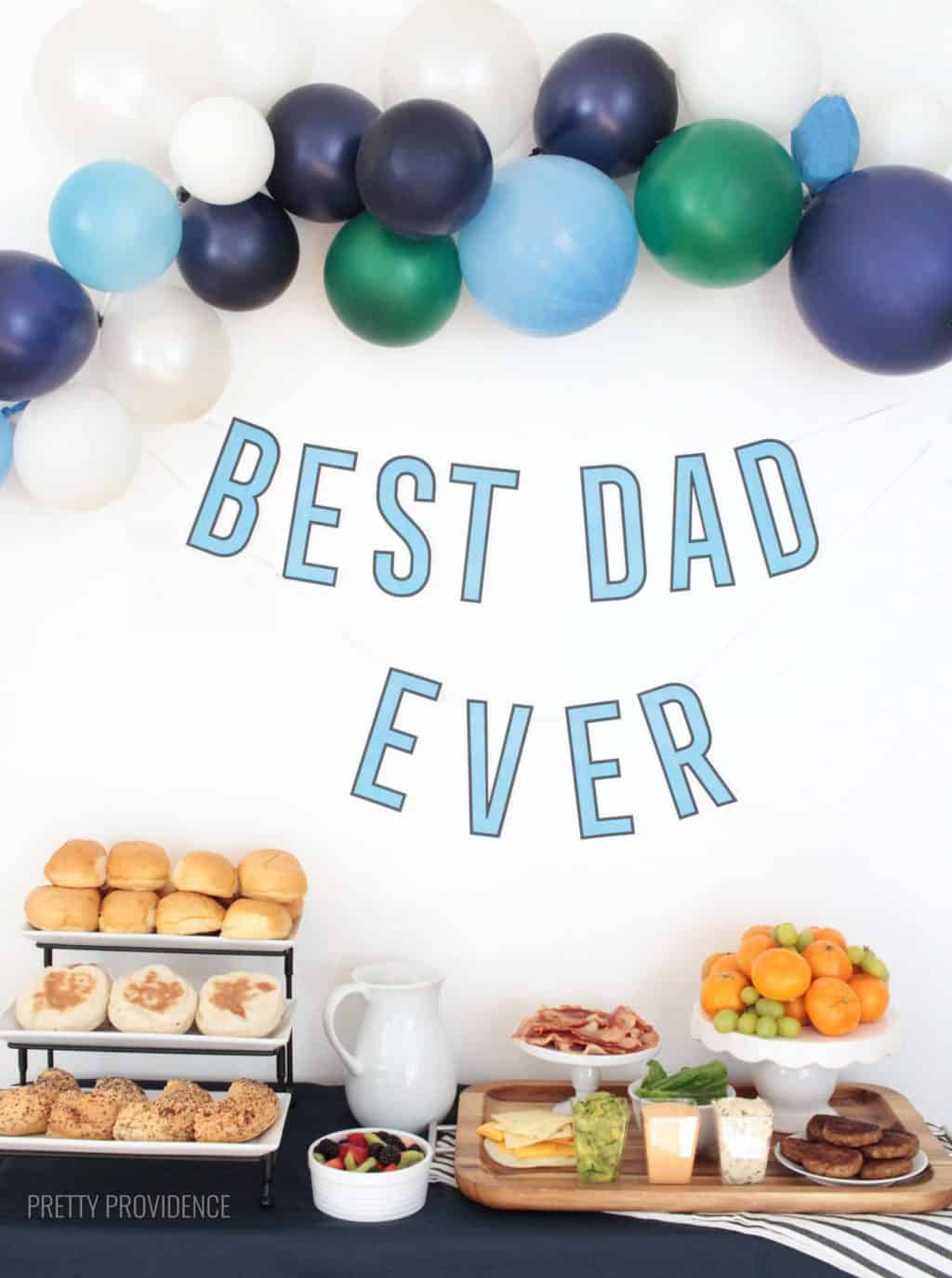 This banner! I put it up above the Breakfast Sandwich Bar we did for Father's Day and it made the atmosphere feel fun. You know what is awesome about it? It was so easy. Just print the banner, cut it out and use tape to hang it on some string. Easy peasy.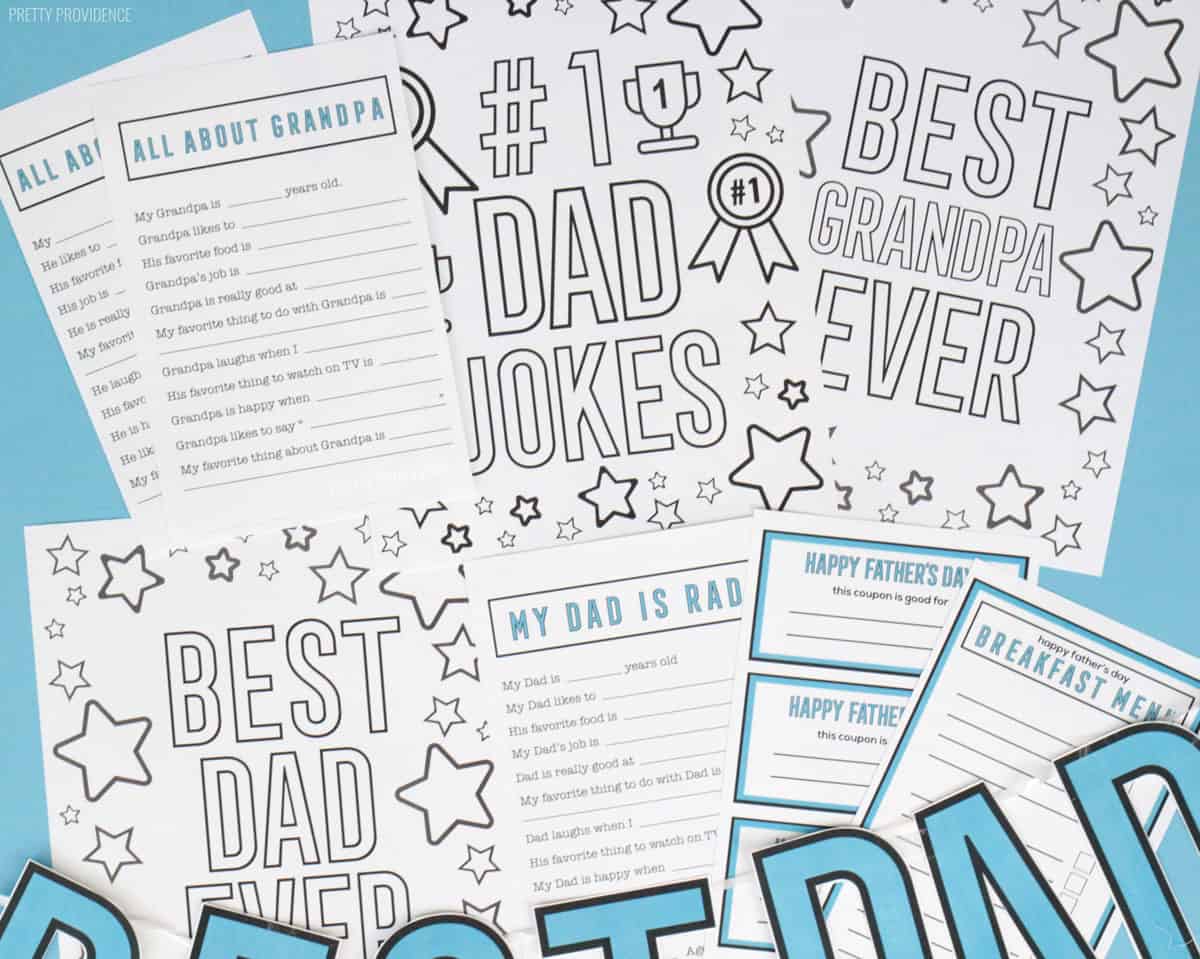 Our printables are under copyright. We offer them to you free for PERSONAL use only. For more information on what this means, read our Terms of Use before printing. Thank you! 
Pro Tips for Printing 
Use plain white paper or card stock for these Father's Day cards, questionnaires and breakfast menu.
Print the pages with blue on them in full-color, but choose 'black and white' for the pages that are black and white so that you don't waste your colored ink. 
The questionnaires come two for one. Use a paper cutter to cut them for the straightest lines. I have this fiskars paper cutter and love it! 
Check your printer options and make sure that the option you choose is 'Fit to Printable Area' or something similar. Every printer is different, but checking the 'scale' before printing will make sure that the edges of the coloring page don't cut off. 
Print the free Father's Day printables:
Best Grandpa Ever Questionnaire
Best Dad Ever Father's Day Banner

The post Father's Day Printables appeared first on Pretty Providence.