by Aimee
An easy, 5-ingredient dish that's perfect for breakfast, lunch or dinner.
As spring flirts with us here in the Maritimes, we're spending more and more time outdoors. With all the fresh air comes increased appetites, and a fried egg tostada is one of our favourite fast meals.
I'm back with another super simple recipe for kids, beginner cooks, or anyone who needs a quick bite. While the 5-ingredient Cinnamon Toast with Ricotta and Strawberries satiates the sweet tooth, today's dish is all about savoury.
So grab a skillet and a stack of corn tortillas because fried egg tostadas are on our Cinco de Mayo menu!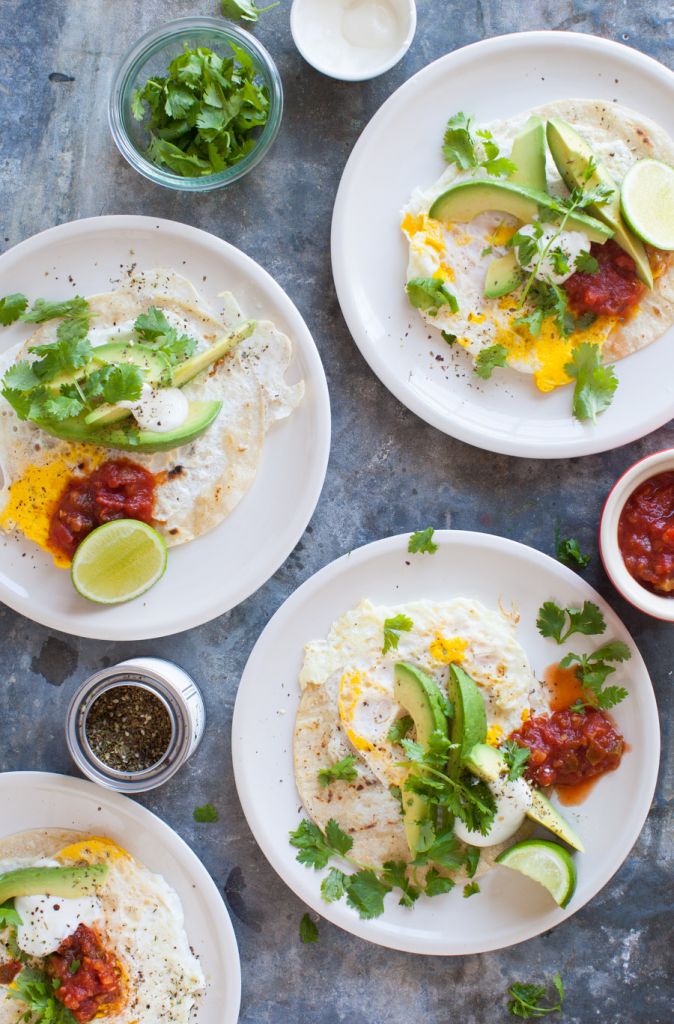 A Simple Fried Egg Tostada
You really only need three ingredients for this simple fried egg tostada – oil, egg and a corn tortilla – but I've rounded it out to more of a meal. We love them topped with avocado and salsa, or even piled high with beans, cheese and cilantro.
My kids love egg tostadas so much, I taught them how to fry them for themselves. We always keep eggs and corn tortillas on hand so that we're ready for when those cravings hit.
Serve your egg tostada plain with a sprinkling of salt and a dash of hot sauce or dress them with any of the following:
Serve these up for Mom on Sunday for Mother's Day and don't forget a Margarita cocktail or Green Pina Colada Smoothie.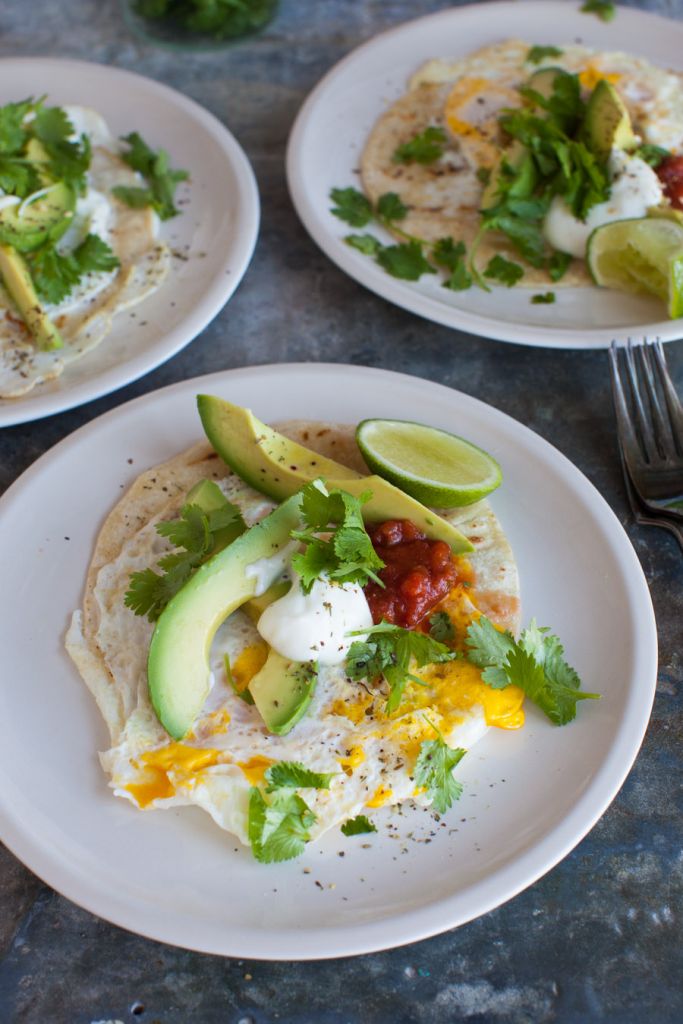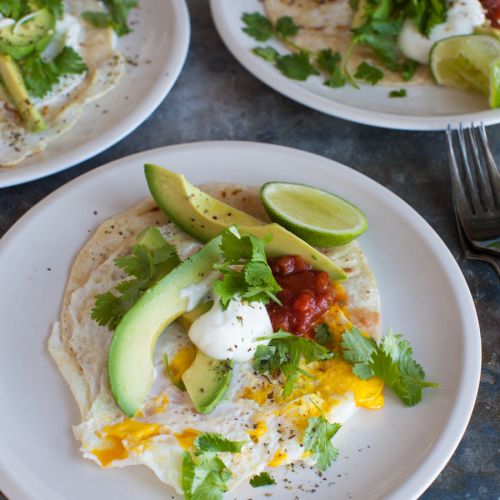 Print
Fried Egg Tostada
A quick and easy take on a tostada that is delicious for breakfast, lunch or snack. Simple enough for kids to make and requires only 2 main ingredients: eggs and corn tortillas.
Essential Ingredient
Eggs
Ingredients
2

teaspoons

extra virgin olive oil

4

soft corn tortillas

4

large eggs

1

avocado

sliced

1/4

cup

fresh cilantro

chopped

1/2

teaspoon

za'atar

optional
Instructions
Preheat the oven to 'Warm' In a medium skillet or sauté pan, heat 1 teaspoon of olive oil over medium heat.

Using cooking tongs, add two tortillas to the pan and swirl around in the oil, coating both sides. Cook for 30 seconds.

Flip tortillas and immediately crack an egg onto each tortilla. The hot tortilla will begin to cook the egg. I also pop the yolk with a spatula here, but you don't have to. Cook for 1 minute.

Using a spatula, carefully flip the tortillas and eggs together to finish cooking the egg. About 30 seconds. Transfer to two plates and keep fried egg tostadas warm in the oven.

Repeat steps 1-4 with the remaining tortillas and eggs.

Garnish four plates of fried egg tostadas with sliced avocado, chopped cilantro and a sprinkling of za'atar, if you like. Serve at once.
Notes
Optional toppings: salsa, sour cream, fresh lime, hot sauce, microgreens, greek yogurt, chopped chives
More Mother's Day Brunch Ideas
Original article: A Simple Fried Egg Tostada.
This article contains affiliate links. All products are ones I recommend. If you choose to purchase one of these products through the URL provided, I will receive a small commission at no extra cost to you. All proceeds help support the blog.