Chef Tojo Prepares an Omakase Experience in Honour of Late Friend Anthony Bourdain  
Chef Tojo joins countless chefs and fans worldwide to celebrate Bourdain Day on June 25, Anthony Bourdain's birthday.  
Chef Hidekazu Tojo of Tojo's Restaurant prepares an experience that celebrates Anthony Bourdain and calls attention to depression and mental health. During a time of unprecedented uncertainty within the restaurant industry, the need to discuss depression and support the workforce is greater than ever.
Since Anthony's passing, fellow chefs and fans worldwide have celebrated his birthday, June 25, as Bourdain Day. Tojo will celebrate Anthony by creating a commemorative omakase experience – the menu will feature items Bourdain tried during a visit to Tojo's along with seasonal specialties and Anthony-approved plates. 15% of proceeds from each dinner will be donated to Mind the Bar, a local initiated non-profit mental health resource and support system for hospitality workers.
In a 2008 episode of the show No Reservations, an often rain drop speckled camera lens follows an umbrella-wielding and dark humoured Bourdain as he explores Vancouver. Included in the itinerary, an omakase experience at Tojo's Restaurant. The scene is a familiar one to regular patrons and a salivating preview to those who have yet to experience Tojo's. During the episode, the disciplined motions of Tojo and his team pair to the joyous clatter from the sushi bar and busting dining room complete with a series of smiles, laughs and conversations, it's so apparent this is what they love doing. Some things at Tojo's don't change.
Notable menu highlights will include West Coast Tuna Toro Nigiri – the same morsel which upon making contact with Bourdain's mouth in the episode was dramatically paired with climatic music and hair-tingling videography of the Vancouver region. "That's unbelievable. That's a religious experience", exclaims Bourdain on the show. It's all about local ingredients shares Tojo as he dishes up several other plates including Tempura Fried Zucchini Blossom stuffed with fish mousse, this dish has become a fan favourite and will be featured on the menu. Other dishes to be recreated will include Dungeness Crab Salad, and Smoked Sablefish Nigiri.
The yakitori course will be a highlight for Bourdain fans that share an appreciation for underutilized cuts of meat. Bourdain often showcased a great amount of enthusiasm when presented with the dish and even requested Tojo take him for yakitori when they set out to explore Vancouver eateries.
MENU
Yakitori
Tsukune (Japanese Chicken Meatball),
Chicken Breast, Chicken Heart, Quail Egg  
Dungeness Crab Salad
Apple, Cucumber, Rice Noodle, Miso-Mustard Sauce
Sashimi Salad
Salmon, Tuna, Mountain Potato, Avocado, Tojo's Special Sauce 
Tempura
Zucchini Flower Stuffed with Fish Mousse, Sea Asparagus, Baby Carrots  
Vancouver
Spot Prawn, Rice Cracker Coated Halibut Cheek, Morel Mushroom,
Golden Beet, Fiddle Head, Kale and Swiss Chard Salad  
Nigiri
West Coast Tuna Toro, Smoked Sablefish, Spot Prawn,
Bluefin Toro, Anago (Salt-water Eel), Pacific Geoduck 
Strawberry Mochi
Red Bean, Strawberry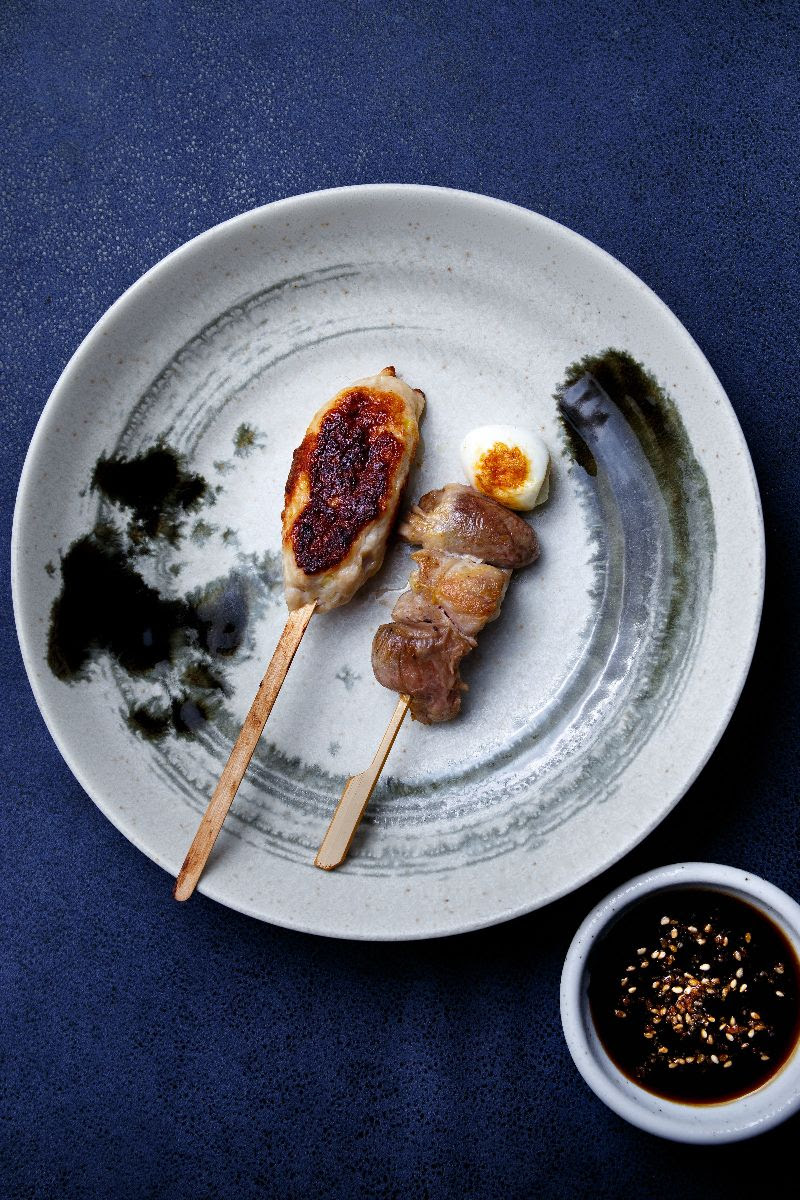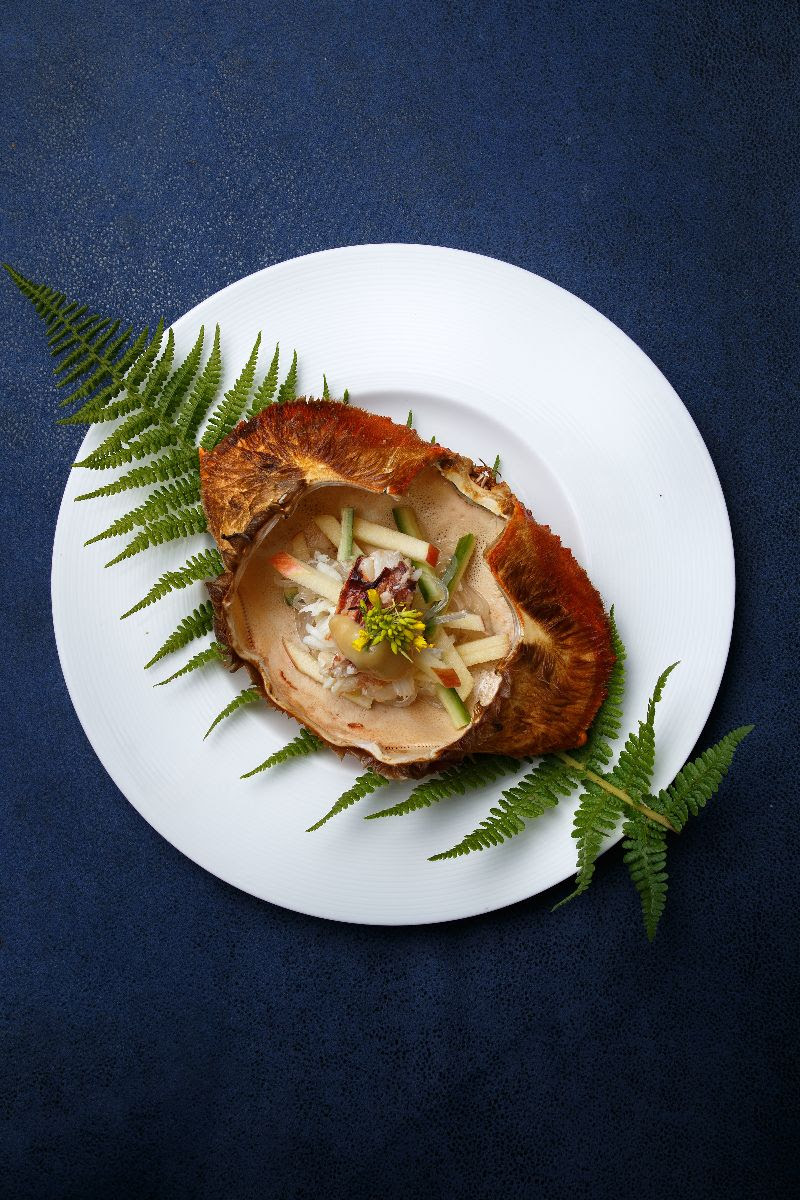 The No Reservations Vancouver episode closed with a laughter-filled collaborative feast hosted at the house of chef Giuseppe (Pino) Posteraro (Cioppino's Mediterranean Grill & Enoteca) with contributors Vikram Vij (Vij's Restaurant, My Shanti, Vij's Sutra) and Hidekazu Tojo (Tojo's Restaurant). Bourdain dined at the restaurants of all three legendary Vancouver chefs. Bourdain remarks, "If it's not just what you know about a place, but it's who you know, this is who I know and knowing them is what Vancouver is for me."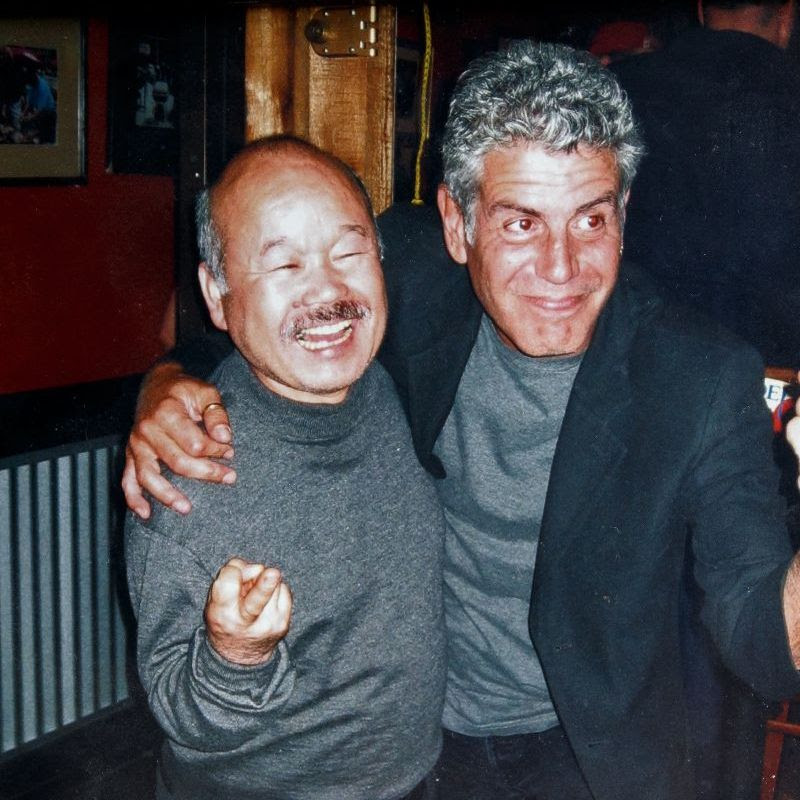 Bourdain's pursuit to discover and uncover has inspired countless people of all ages to rethink travel, food and societal issues. The personality that once exclaimed "be more like [expletive] Vancouver" will always have a special place in the hearts and memories of many locals.
The experience will be available for $150 per person. A sake paring will be available for $38, featuring three 2oz pours of premium sake that complement the menu.
The menu will be available for one week, starting on Thursday, June 25. Only a limited number of meals will be available each evening, and reservations are highly recommended. Reserve online here or by calling the restaurant at 604-872-8050.
For those that are unable to join, a donation to Mind the Bar can be made here.

About Tojo's
Tojo's Restaurant is internationally recognized for creating exquisite food served as an art form. Fresh, unique and modern rooted in Japanese fine dining traditions with a distinct Pacific Northwest perspective, using the finest seasonal, local and organic ingredients. Tojo's celebrates its 30 year anniversary in October 2018. Chef Hidekazu Tojo has received a long list of awards and accolades throughout his culinary career and has earned respect as a Master Chef for his extraordinary ability to prepare Japanese cuisine. Chef Tojo gained his culinary skills and knowledge while working in a Ryotei, a high-class traditional Japanese restaurant in Osaka in his early twenties. Tojo felt limited by the strict traditions of Japanese culinary culture and jumped at the opportunity to move to Canada and settled in Vancouver, in 1971. He was the first to introduce Omakase to Vancouver's culinary scene and is the creator of countless dishes and techniques that are ubiquitous today. Among the most influential is the inside out Tojo Roll, which is now universally known as the California Roll. www.tojos.com
Media release and images provided by Tojo's Restaurant.
Read Chef Tojo's Tribute to Anthony Bourdain at MyVanCity
**Disclaimer – My post often contains affiliate links. All products are ones I use. If you choose to purchase one of these products through the link provided, I will receive a small commission at no extra cost to you.