This lemony salmon asparagus pasta salad recipe is full of the best fresh springtime flavors, it's quick and easy to make, and can be served warm or as a cold pasta salad.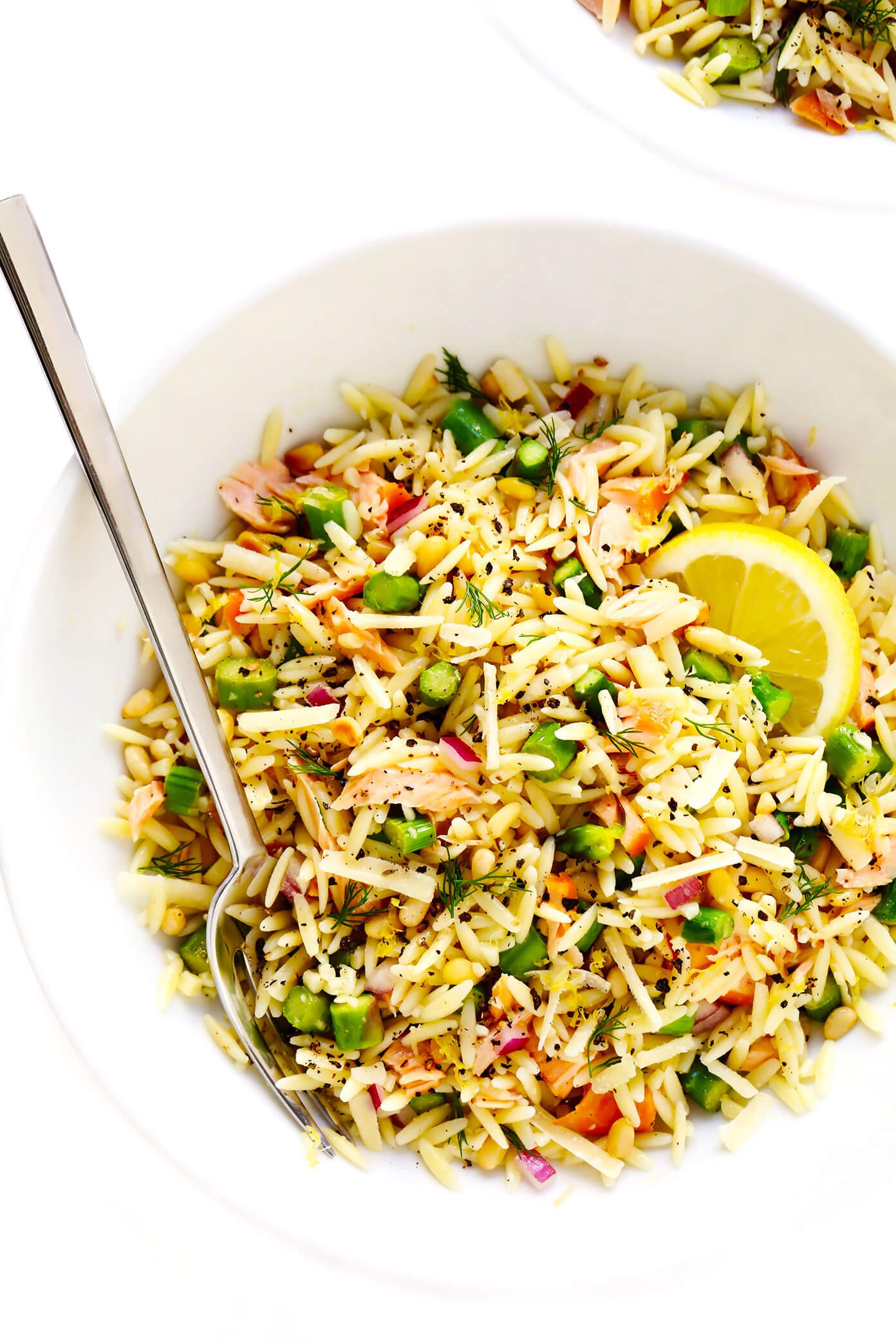 Yes, salmon! ♡
I thought it would be fun to mix things up with the usual pasta salads that I tend to make this time of year.  So for something different, I flaked up a filet of smoked salmon and tossed it with some chopped asparagus, herbs, pine nuts, Parmesan and a quick lemony dressing.  And you guys — this simple orzo salad was such a winner!
The smokiness of the salmon was downright irresistible paired with the rest of those bright, herby, and citrusy flavors.  And with a bit of light multitasking, I was doubly pleased to find that the whole dish came together in just 30 minutes or so.  It's the perfect make-ahead dish for easy weekday lunches or weekend dinners on the patio this time of year.  And after testing this recipe a few times here at our house, we can vouch that it tastes even better the next day too. ♡
Feel free to use whatever type of salmon here that you prefer — hot-smoked, cold-smoked, baked or sautéed.  And if you're not a big fan of dill, this recipe is incredibly flexible and would work well with fresh basil, parsley, or chives too.  Alright, let's make some pasta salad!
**Disclaimer – My post contains affiliate links. All products are ones I like. If you choose to purchase one of these items through the link provided, I will get a small commission at no extra cost to you.