This Sheet Pan Balsamic Chicken is absolute heaven. The dish is so simple and so tasty, it will easily be on rotation in your house.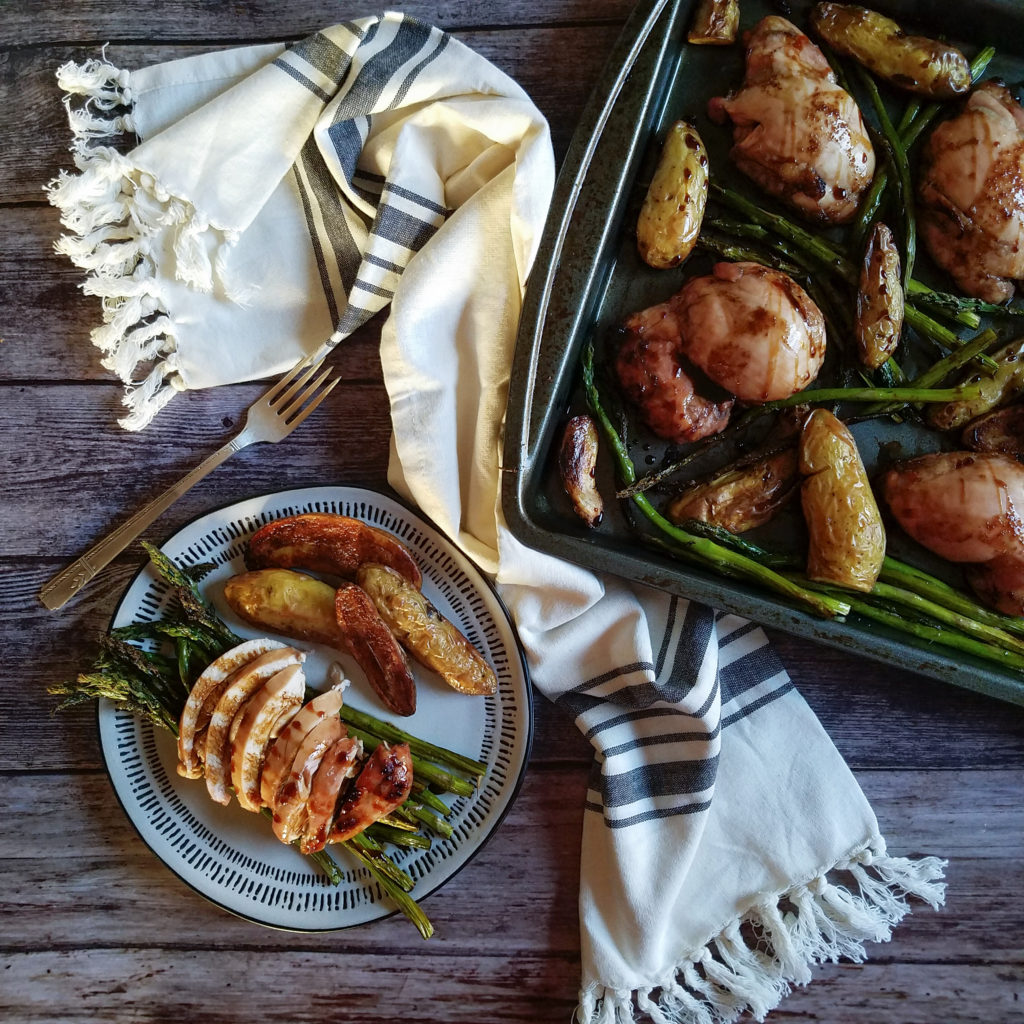 One of the things that is so dang awesome about this dish is its verstility! Use veggies that are in season; most of them taste fantastic with balsamic vinegar. You can also switch up the potatoes used. If white potatoes arent your jam, switch them with some sweet potatoes, or just omit and fill that plate with more vegetables!
When I first made this, my family couldnt get enough, so now I usually make two sheet pans full. If you dont have a large family, I still highly suggest making a lot of it as your meal prep so you can have some for other meals. I personally like to chop everything up and put it over a bunch of lettuce greens!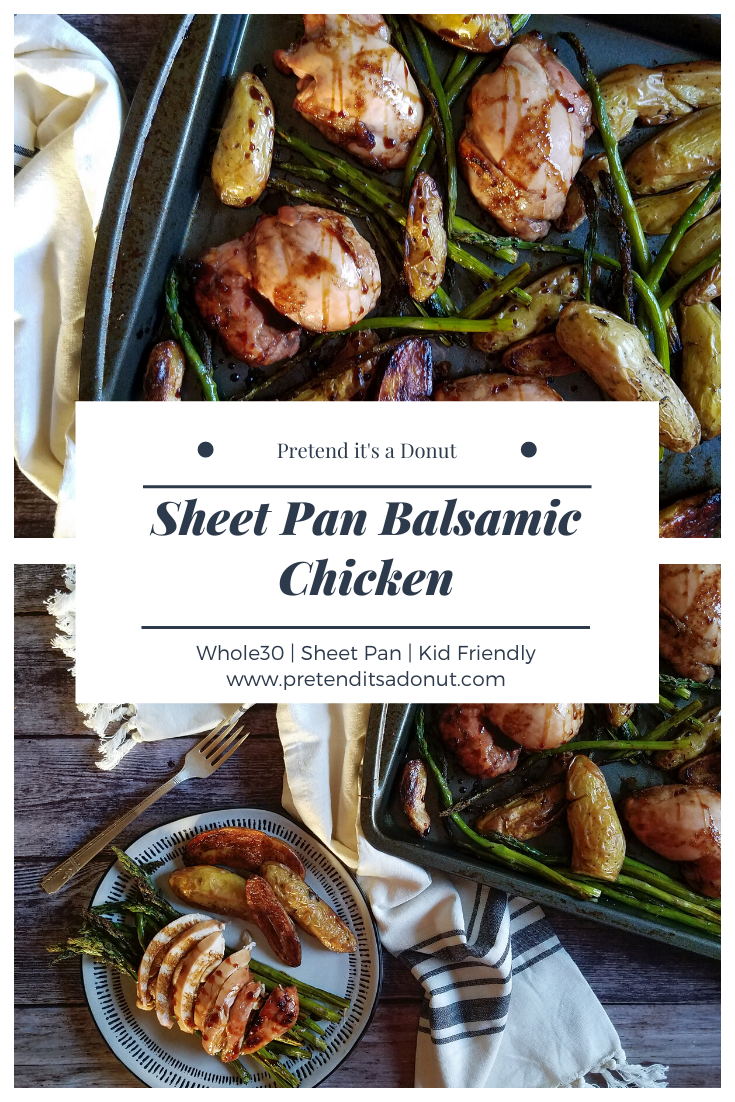 This balsamic chicken also freezes amazingly! Just put the marinade and the uncooked chicken in to ziplock bag, remove all the air from the bag, and place it in the fridge. When you are ready to use it, take it out and thaw in the fridge overnight, or on the counter top in the am. Then use whatever vegetables you have!
Oh! And before we get to the recipe, to get potatoes nice and crispy all you gotta do is place them cut side down and then just dont mess with them. Dont toss, dont do anything! I noted in the recipe that if you have too many veggies and potatoes and there isnt any room for everything on one pan just separate the two. Chicken on one pan, and veggies on the other! Sometimes I just do that anyway so that we can load up on all the vegetables!
Print
SHEET PAN BALSAMIC CHICKEN
Prep Time: 5 minutes
Cook Time: 30 minutes
Total Time: 35 minutes
Ingredients
8 boneless chicken thighs
1 lb asparagus
1 lb fingerling potatoes, halved
Avocado Spray Oil
1 1/2 tsp sea salt
1 tsp ground black pepper

FOR MARINADE:

1/2 cup balsamic vinegar
1/4 cup coconut aminos
1/4 cup fresh orange juice
1 tbl dried rosemary
Instructions
Place your chicken thighs into a ziplock bag or large bowl. Add in the marinade, making sure all the chicken is covered. Set aside and let marinade for a minimum of 1 hour or overnight. If using a bowl to marinate, cover it.
When ready to cook, preheat oven to 400 degrees. Place your chicken on one side of a parchment paper lined sheet pan.
Add the asparagus and potatoes to the other side. Potatoes need to be cut side down to get them nice and crispy.
Spray the avocado oil onto the asparagus and potatoes and sprinkle with the salt and pepper.
Put into the oven and cook for 30 minutes.
Remove and drizzle a little more balsamic vinegar over the entire sheet pan and enjoy
Notes
If you don't have enough room on your sheet pan for the chicken, vegetables, and potatoes, place the chicken on a separate parchment lined sheet pan. Cooking time will stay the same, both pans can be put on the racks at the same time.
Whole30: yes
Paleo: sub reg potatoes with sweet potatoes
The post SHEET PAN BALSAMIC CHICKEN appeared first on Pretend it's a Donut.
**Disclaimer This article often contains affiliate links. All products are ones I use. If you choose to buy one of these items through the URL , I will receive a small commission at no extra cost to you.