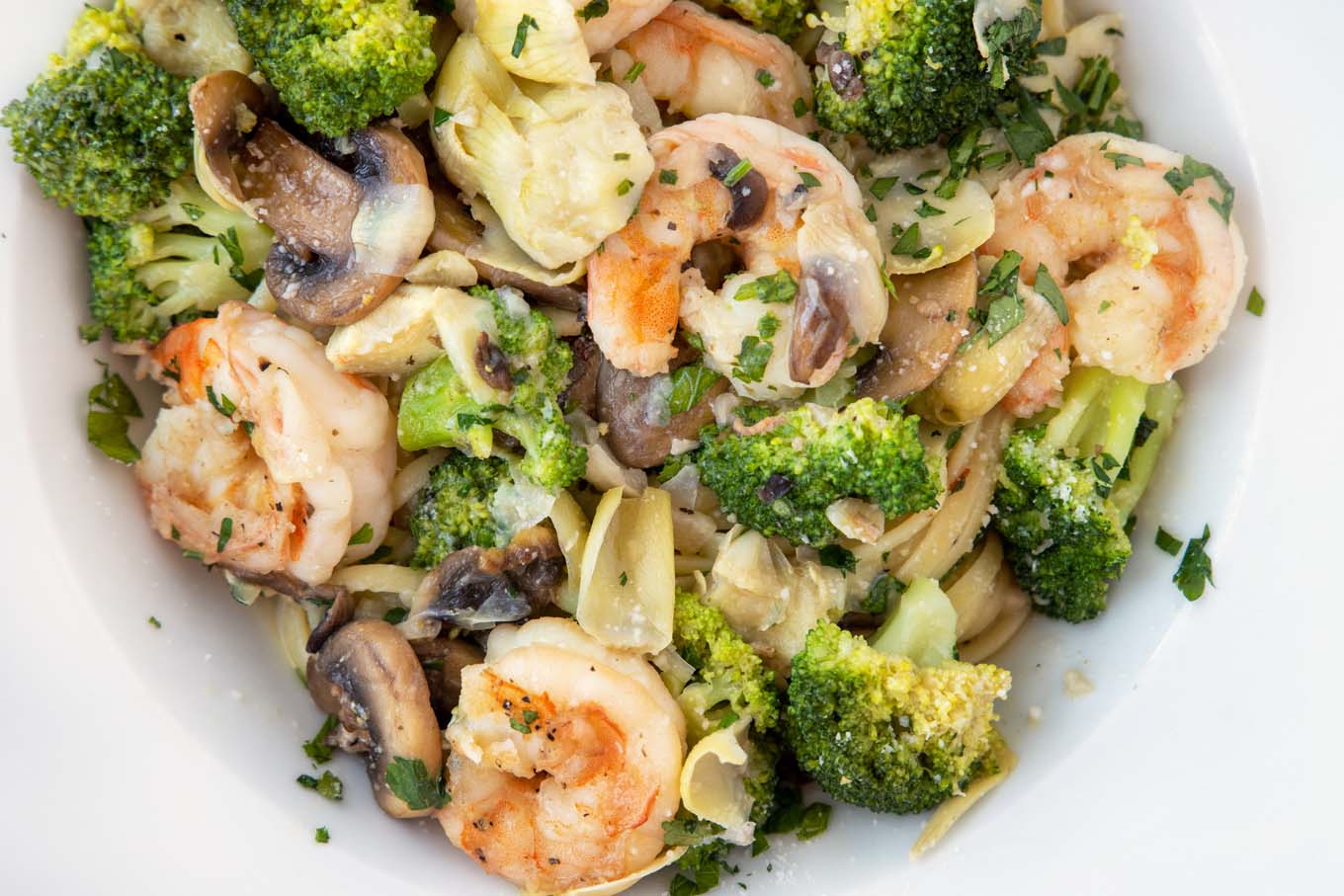 During my restaurant days, just about any recipe including shrimp was a hit. And Shrimp and Broccoli was always a customer favorite. And you're not going to believe how easy it is to make. It might be the addition of broccoli that makes this dish seem healthier. Fresh vegetables always make a recipe pop with color and flavor. And the truth is if a dish looks better its going to taste better. It's often been said we eat with our eyes. So the first impression is important. What do I need to make Shrimp and Broccoli? Do I have to use Broccoli in this dish? No you don't. You can use a variety of different vegetables to create a dish that you and your family are going to love. These are some of my other favorite vegetables for this dish. spinach cauliflower tomatoes asparagus zucchini mixed vegetables you can use any single vegetable or combine your favorites. In one of the restaurants, I worked at we use to make match stick vegetables out of carrots, zucchini, yellow squash and red peppers. The vegetables were always crisp, fresh and colorful! It made quite an impression when served. Can I make this dish with Chicken? Yes you can. Chicken tenders cut in smaller pieces would make a delicious dish. You could also use scallops or chunks of salmon or your favorite fish. See how easy it is to adapt a recipe to make it what you want it to be? If you...
The post Shrimp & Broccoli – Restaurant-Style Recipe appeared first on Chef Dennis.
**Disclaimer – This post contains affiliate links. All products are ones I love. If you choose to purchase one of these products through the link , I will receive a small commission at no extra cost to you.